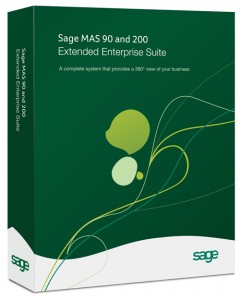 The end of the year is drawing near. As you strive to finalize your end of year accounts and activities in Sage MAS 90 and MAS 200, you no doubt will find yourself needing some questions answered.
Year End Downloads and Information:
–Sage MAS 90 and MAS 200 Year End FAQ
–Sage MAS 90 and MAS 200 Period End Processing Guidelines and Procedures
–How to Make Prior Period Entries or Re-open Closed Periods in MAS 90 & MAS 200
–Order in Which to Close the Modules
–v4.5 MAS 90 GL Year End Issue
–2012 Q1 Payroll Tax Table Download
–1099 Printing Procedures
Year End Form Downloads:
Importance of Backups
Backups are data insurance. Real-world insurance policies protect your home, car, and health from financial disaster. Likewise, data backups protect the work you do on your computer. In a way, having an exact copy of the files on your computer stored elsewhere is even better than insurance. Insurance only kicks in after a tragedy. If your hard drive breaks down, falls victim to a virus, or deletes some important files in response to your careless commands, it's no tragedy when you have a backup. And if the backup is recent and serves as an exact copy for all the data on your computer, the recovery process shouldn't present any problems or delays at all.
Watch this video to see what's in store for SAGE in 2012?

If you can't find the answers you're seeking here or need further assistance, don't hesitate to email us at support@fayebsg.com or call us at 818 280 4820.