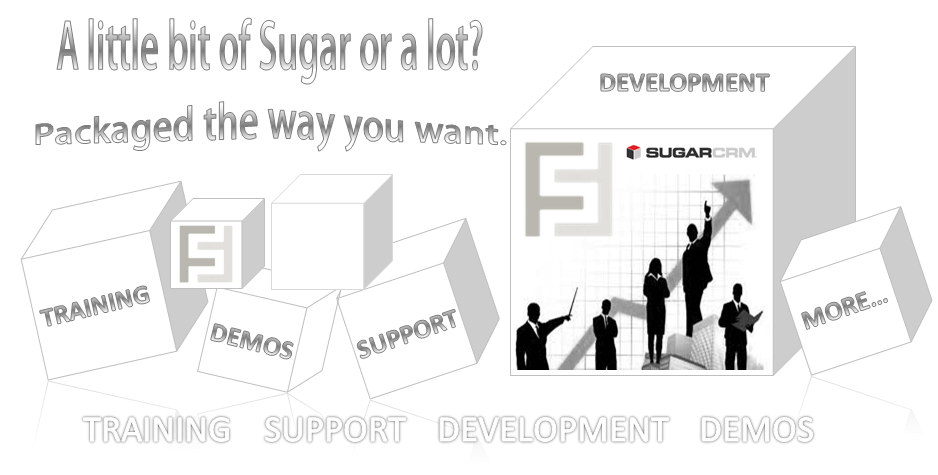 Welcome to SugarCube! The Faye Strategic Partner Program for SugarCRM
SugarCube is a partner program for SugarCRM resellers who would like to sell Sugar, but require assistance in one or any of the following areas:
Implementation
Training
Customizations & Development
Installation & Configuration 
Sales Engineer Assistance

Demonstration Assistance for your Prospects
Support
Consultations and Best Practices input
SugarCube can act as your "reseller back office" and provide all the services needed to support you and your customers, enabling you to be successful in your Sugar practice.
Enrollment in the program entitles partners to:
Unlimited Sugar Support and Helpdesk for themselves
Access to Sugar Best Practice Guidance 
Sales Demonstration Assistance
Discounted billing rates that can be marked up for client work
Discounted pricing on our integrations
Resource for bouncing ideas and solution generation
SugarCube can work directly or indirectly, as part of your team, or as another entity.   As your Strategic Sugar Partner, we work the way you want, when you want, and how you want.
For more information, please call or email us today.
Contact is best at 818-227-5130 or info@fayebsg.com