Sugar 7 has been designed to deliver intelligence to every user.
Sugar's focus is putting the right customer information and tools into the hands of every front-line employee, to empower employees to apply deep customer insight on every interaction, provide flawless customer service across the organization, and drive long-term loyalty and customer growth.
"There's been a historical divide with front and back office and we are making sure that is not the case. Sugar being used more as a central record database," said Chief product officer Lila Tretikov at SugarCRM. "Everyone is working differently these days; they need speed and this [version] is faster than ever, built on the HTML 5 platform. Also, the social stream has become the new inbox, so you will find that in Sugar 7."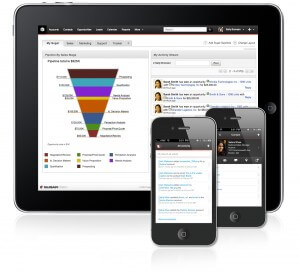 New capabilities include:
Smart: Sugar 7's new embedded Intelligence Panel provides 360-degree business, online, and social customer intelligence from a single screen, enabling each user to rapidly access the individual customer information they need at the time when it matters – when engaging 1-to-1 with the customer. Each dashboard can be personalized for every user to show relevant internal and external social information about a contact and account, so each user can easily cut through the noise and stay on top of what matters to the customer.
Fast, responsive, and easy-to-use: The Sugar 7 user experience has been built from the ground up with speed in mind. Powered by HTML 5, Sugar 7 not only performs at the speed of today's business across tablet, mobile, and desktop devices but has also been designed for today's social user. Users can rapidly filter, tag, follow, and share key customer and deal activity so they can monitor and stay on top of what's relevant and trending, all from a single view.
Social: Sugar 7 brings a new approach to both social networking and internal collaboration. Sugar 7's enhanced activity streams are fully CRM integrated, providing in-context, real-time updates on every account, contact, and deal. Unlike traditional social networking tools that rely on updates through conversation feeds, Sugar 7 lets users monitor activity and collaborate in the context of the customer, so they can stay up to date with where the action is, and work together on how to best serve the customer. Sugar 7 is built on open architecture for full interoperability with third-party collaboration tools.