Organizations in the distribution and manufacturing industries have their own unique set of requirements. Sage MAS 90 and MAS 200 go a long way towards addressing their issues. From tight inventory controls to advanced sales reporting to EDI integration, MAS 90 and MAS 200 can really help these businesses run more efficiently and more profitably. There are a variety of tools, integrations, and enhancements to the Sage MAS 90 and MAS 200 product line that extend the software to help it address requirements in this industry. This page presents many of these options and serves as a resource for our clients and friends in distribution and manufacturing industries.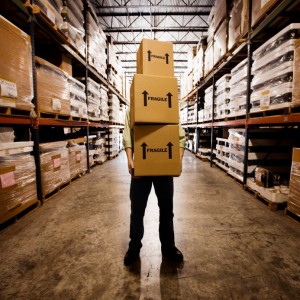 Contact us to discuss how we can help you get the most out of your Sage MAS 90 or MAS 200 software.
Sage MAS 90 or MAS 200 Software Capabilities (click to download a detailed PDF)
FBSG Custom Enhancements & Solutions. (Click to download a PDF detailing these customizations.)
Below are the leading integrated solutions for Sage MAS 90 and MAS 200 in a number of areas that can be critical to organizations in the cosmetics and beauty supply industry. We have extensive experience and can help in the implementation, customization, and support of any of these solutions.
"David helps me solve business technology challenges and provides esteemed management advice too. His insights and expertise have proven invaluable. David and the team at Faye Business Systems Group are my "in-house" IT Department. In addition to the conventional responsibilities like protecting and securing Marketing Innovations' network, data, email and websites, David has created and implemented many inexpensive solutions that improved efficiencies and lowered costs. David is a trusted business partner and prudent advisor."
Frank Mullens, CEO / COO
Marketing Innovations International, Inc
"I have had the pleasure of working closely with David Faye, founder and CEO of Faye Business Systems Group (FBSG) for 6 years at Smashbox, and for 2 years previously at Stila. He has been instrumental in the success of our business by becoming a strategic and influential partner not only to me, but to our Smashbox executive committee. David hires and manages a talented team who maintains our servers while ensuring minimal downtime and provides services for our ERP system while demonstrating expertise in MAS200. We not only have gained a tremendous knowledge base from FBSG, but have benefited from the multi-faceted resources provided without the cost of a full-time staff, especially during the current economic climate. Faye Business Systems Group has become a valuable extension of the Smashbox team!"
Steve Gomez, HR & IT Manager
Smashbox Cosmetics
(formerly at Stila Cosmetics)
"We've been working with David and his team for almost 20 years. In that time, they've always been there as a valuable resource related to IT and our accounting systems. Whether it's helping us pick the right course of action for our overall IT infrastructure or implementing various MAS200 solutions in the warehouse or with EDI integration or the backoffice, FBSG has always come through for us."
Ralph Bijou, President
Jordana Cosmetics