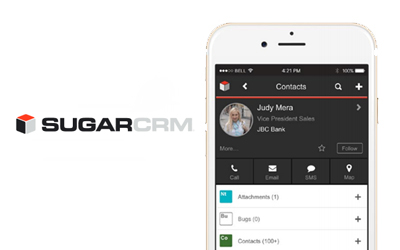 What is Sugar?
Customer relationship management software has been used by organizations of all types and sizes for more than 20 years. However, few have managed to tap into the true potential of CRM. At its simplest, Sugar is a CRM platform that allows organizations to manage business relationships and the data and information associated with them. With Sugar, you can store customer and prospect contact information, accounts, leads and sales opportunities in one central location, ideally in the cloud so the information is accessible in a secure location and in real time.
Sugar has multiple deployment options, meaning you have alternatives when it comes to CRM deployment for your organization. You can have SugarCRM host and mange your application in the cloud or you can create a public cloud through a hosting service. With the increasing need for privacy, Sugar's hosting flexibility allows you to put your CRM behind a firewall, ensuring the safety of your vulnerable information. As your business expands, you can change your deployment to meet your business requirements, your geographic presence, and your budget. Since Sugar always gives you control over your data, you'll never be forced to keep your data in a single cloud location.
And with Sugar's Mobile Application, you can keep in touch with your customers from any location, make calls and view your log activity within the app.