Rapid Onboarding
Our Onboarding Team can have your Act-On account up and running in days – NOT – weeks. We'll have your CRM integrated on Day 1.
Strategy & Consulting
We have a team of Marketing/Sales experts who can help your company get the results you need so you can hit your revenue targets.
Campaign Development
Putting together the right campaign, for the right audience, at the right time is what we do best. We get a positive ROI everytime.
Creative Design
It's not easy to design content that successfully attracts and converts your audience. Let our creative team get your content on track.
Training Programs
We personalize our training programs to suit any team size, skill level or program outcome. From beginner to advanced we've got you covered.
Integration Development
If a proprietary system, your existing CRM or your favorite technology isn't supported by Act-On we can build an integration for it.
Faye Business Systems Group (FayeBSG) is changing the nature and approach for business software implementations all over the world. Rather than just provide installation, configuration, and training of typical marketing software "the same old way", FayeBSG takes a holistic approach and uses their award-winning integrations to help their clients achieve the maximum ROI for any software they implemented.
Partnership
Real people partnering with you to succeed.
Proven Plan
Our Process has been proven to work every time.
Happy Clients
99% of our clients love us.
Expert Help
We employ the best in the business to support our clients.
Rapid Onboarding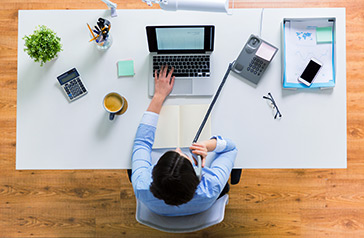 Whether your team is full of experienced tech savvy marketers or this is your very first piece of marketing technology we are prepared to get your team, no matter the size, up and running – FAST!
Content Migration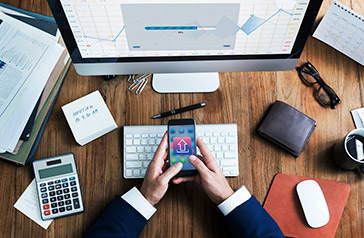 Moving from one marketing platform to another can be more of a time consuming and frustrating processes than actually moving in real life. Make the smart move and let us handle it for you
Content Design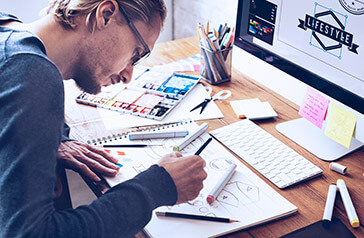 Designing a high quality content is essential to attracting and nurturing your prospects – it's also a very specialized skill. If you're marketing campaigns are missing quality emails, forms, landing pages or product assets our team can design or assemble the assets you need for true campaign success.
Campaign Development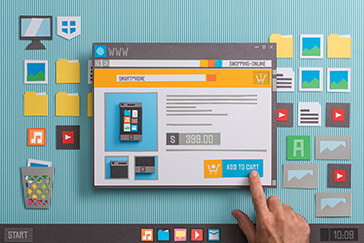 How successful your marketing efforts are depends heavily on the quality of your campaigns and the content that goes with them. No matter how big or small the campaign is our team specializes in building campaigns that can reach across multiple channels, provide your team with actionable reporting, and get you the results you need.
Strategy & Consulting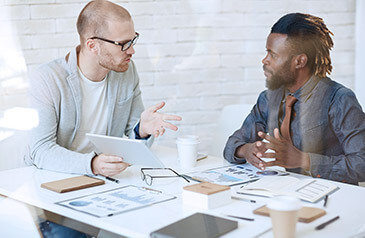 Having a comprehensive marketing automation strategy that successfully attracts new prospects, captures prospect information, nurtures their interest and connects them with the right account executive is complex. Our team has helped hundreds of companies develop strategies that effectively helped them to reach their audience and exceed their revenue goals.
Onsite Training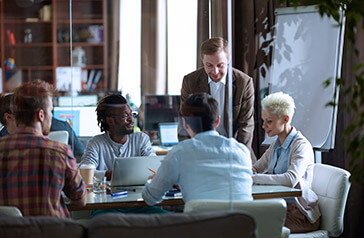 Learn how the Act-On platform fits your specific goals, your company's brand, your content, and your audience. With the custom workshop, you will learn the basics and advanced features of the Act-On platform based on what's important to you within the comforts of your office location. We tailor your learning experience based on your goals and requirements for success.
Faye Business Systems Group were fantastic to work with. We couldn't be happier with our implementation of SugarCRM. I would strongly recommend FayeBSG and hope to work with them on future projects.
Jay Gample Vice President of Sales & Marketing at Paramount Global Services
Jennifer was fantastic – organized and very knowledgeable; The training definitely helped our sales team. Thank you. We will be back for another class!
Steve Jackson President, PermaCold Engineering
You guys are geniuses over at Faye. I bet your office becomes Mensa International's headquarters after 5:00pm, doesn't it?!
Javier Aguayo Clear Channel Communications
Thanks for all your help and your team's help for getting us up and running. You guys are appreciated. One of the smoother CRM integrations I have done.
Luke Frazier Great Harvest Franchising, Inc.
Just to follow up with you, another terrific well done job by your team. You guys delivered an easy to use module and it does exactly what we are looking for it to do. Thanks!
Chris Risch Air Cycle Corporation
You guys just did a great thing. I understand the directions and when I tested it out, it worked like a dream. Smooth, simple, fast. The only thing is I wish I thought of this years ago! I will let you know if we come across any issues. I understand that they may be some bugs that may need to worked out but so far so good. You guys did a good job.
John Ramirez Amada America
David and his team do great work! They are knowledgeable advisors in assessing needs and skilled at executing implementations correctly and on time.
Jon Svensson Online Marketing Strategist at Luminate Marketing
Marketing Department On-Demand
No matter what skillset you need FayeBSG's "Marketing Department On-Demand" Program has you covered. If you need copywriting, creative design, campaign development, marketing strategy, web development, or even a custom integration developed we're ready to help. We'll keep your payroll costs down and your company agile.
Perfect for companies who need an extra set of hands a few times a month.
10 Hours for any kind of project you want
Dedicated Project Manager
Phone and Email Support
Monthly Act-On Account Evaluation
Unlimited Access to Act-On University
Perfect for companies who need more specialized development and design help.
20 Hours for any kind of project you want
Dedicated Project Manager
Phone, Email and Ticketed Support
Act-On Account Evaluation & Reporting
Unlimited Access to Act-On University
Perfect for companies looking for weekly assistance on multiple projects.
40 Hours for any kind of project you want
Dedicated Project & Development Manager
Integrations Support
Phone, Email and Ticketed Support
Advanced Evaluation & Reporting
5950 Canoga Ave Woodland Hills, CA 91367