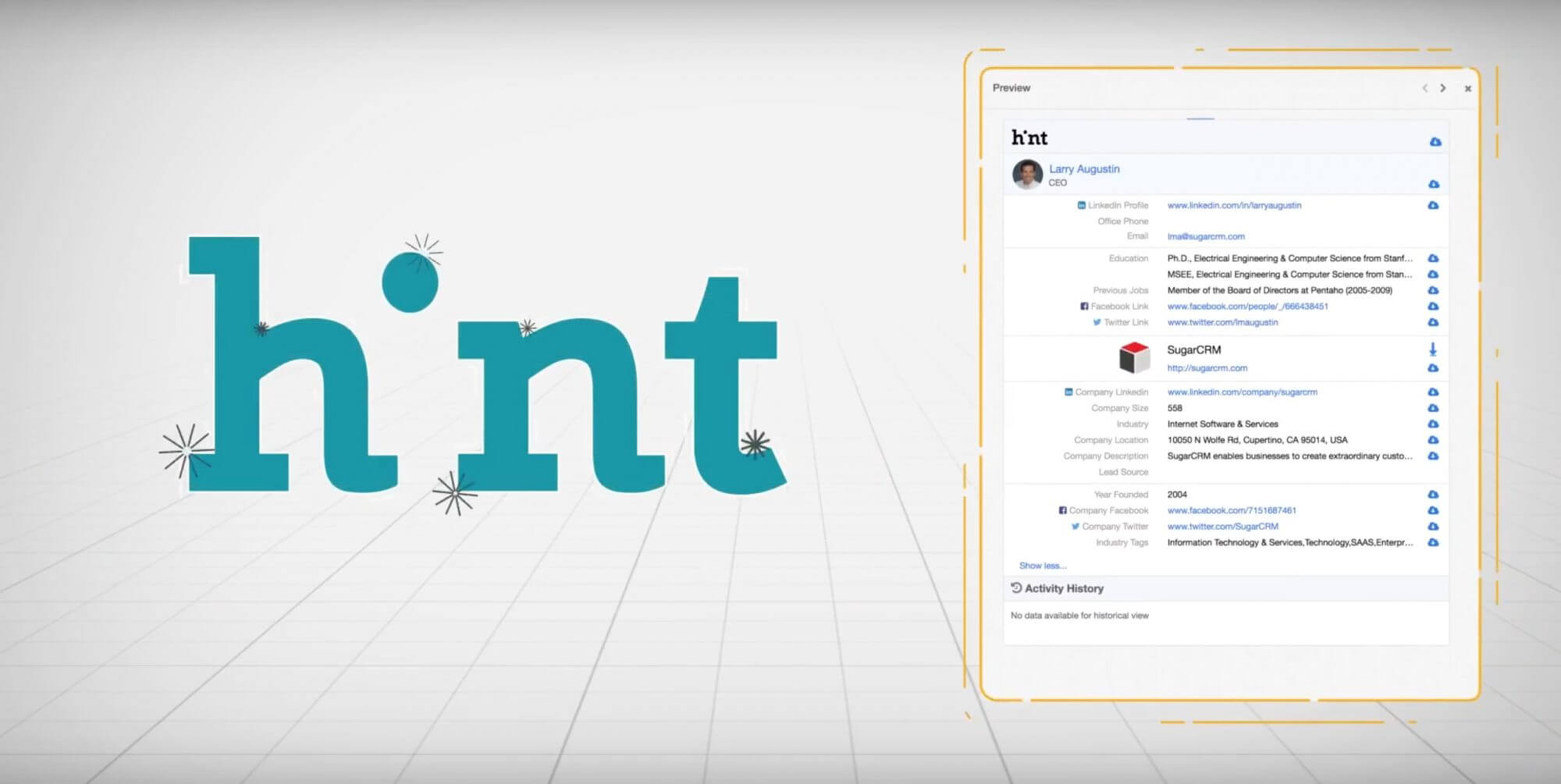 Try SugarCRM's New Relationship Intelligence Product
Hint accelerates call preparation time by providing you with all the customer contact and social network information you need with just a name and an email.
Give it a try in a free 30 day evaluation. Just tell us a bit about yourself and we'll be in touch to get you started. If you have any immediate questions, please call or email your SugarCRM sales representative or channel partner.