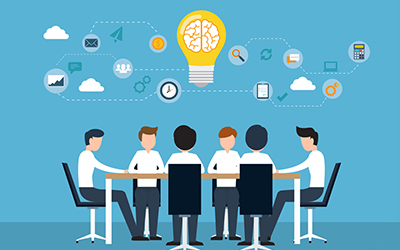 What is Enterprise Resource Planning (ERP)?
Enterprise resource planning (ERP) is defined as the ability to deliver an integrated suite of business applications. ERP tools share a common process and data model, covering broad and deep operational end-to-end processes, such as those found in finance, HR, distribution, manufacturing, service and the supply chain.
ERP and Accounting Software applications automate and support a wide range of administrative and operational business processes across multiple industries, including line of business, customer-facing, administrative and the asset management aspects of an enterprise. However, ERP and Accounting Software deployments tend to come at a significant price if they are not implemented correctly. There may be some level of sticker shock upon initial evaluation, but we have the luxury of having 25 years of expertise in this field, which gives us the unique perspective to implement platforms where businesses can easily justify and understand their benefits.