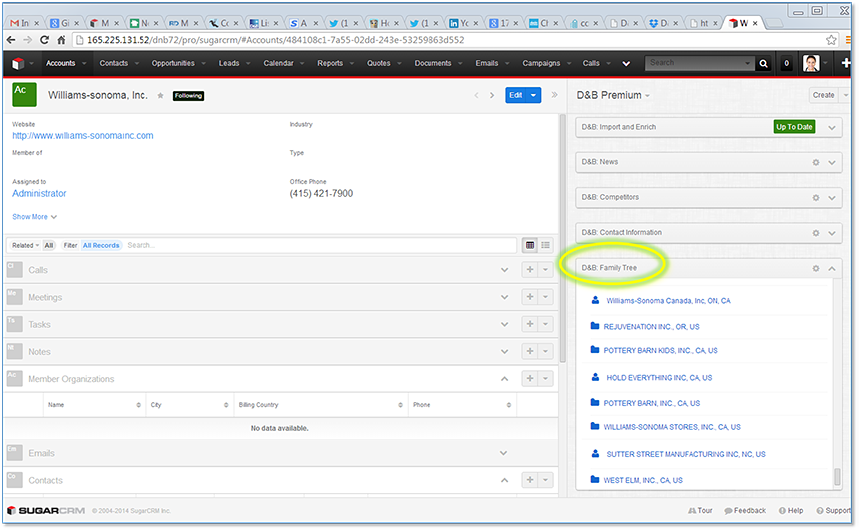 Find and Create New Prospects
Search within the Sugar interface to find new prospects, then click to integrate into new Account.
---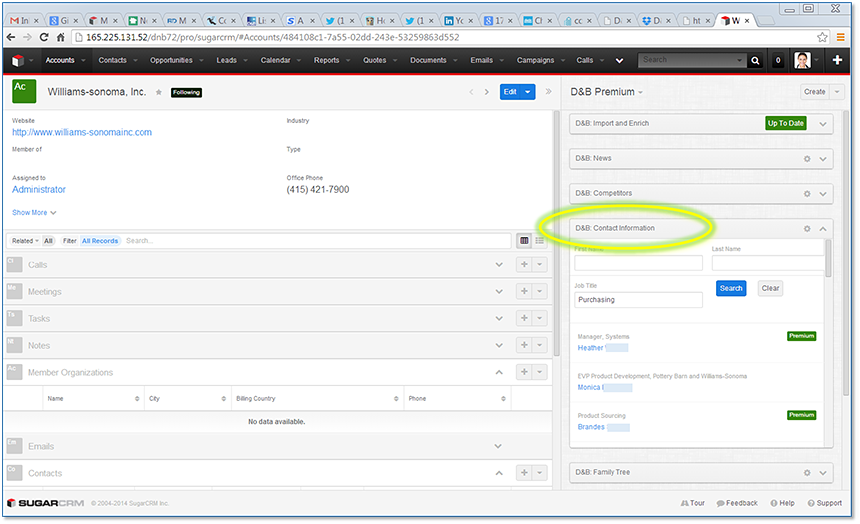 Enrich Account Information with a Click
Add a list of competitors, corporate family members, financial or industry information to assist you in planning your campaign.
---
To provide optimal flexibility and meet varying needs and budgets, SugarCRM users can choose from three levels of Dun & Bradstreet data integration:
Basic Package enriches prospecting, company, and standard contact information with Dun & Bradstreet data
Standard Package adds more detailed company information and contacts, including corporate parent information
Premium Package adds detailed industry and competitor information, as well as unlimited market and industry news on prospects and customers
Additionally, users can add premium contacts (email and/or phone number) and corporate family tree information, promoting greater visibility and cross-selling opportunities.