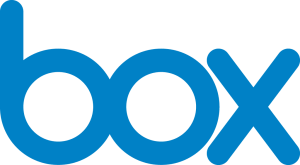 Box ensures technology never limits the enterprising spirit of modern business people. It removes the barriers that prevent the sharing of knowledge, information, and ideas between people, allowing you to be more powerful, more competitive and more collaborative in your work, whatever the industry. This is the way tomorrow works.
Simple and Secure
You can simply and easy set up security settings in Box to manage your company policies. The Box Admin Console is where you have tight control over everything your team shares. Choose different levels of access for your users, see an audit trail of what's going on with your company's information, and set security features to your preference.
How Marketers Use Box
Box helps Marketing teams save time, keep branding consistent and increase efficiency. Learn how Box helps Marketers send large files, work with agencies and create campaigns quickly and productively.
Box Notes
Box Notes lets you create documents, take notes and share ideas in real-time with your team, all right within Box. With Box Notes, never let the best ideas get away.