Testimonials
---
Our clients and partners have been saying nice things about FayeBSG in both videos and words. Check them out below, and contact us to find out how you can become the next great success story!
---
Videos: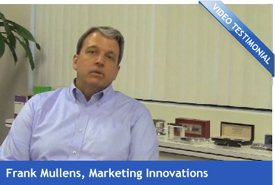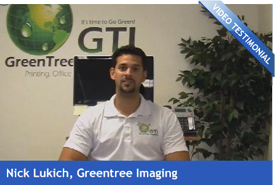 ---
Words:
---
Once again, I feel the training was very beneficial, met my expectations and John did a fantastic job training on best practices, giving demo's, answering questions, sharing ideas and handling our very energetic group. Even though we still have a lot of work to do, the enthusiasm for our new CRM is heads above where it was prior to the training.
Josh Sweeney has been a phenomenal asset and resource and obviously knows the SugarCRM product incredibly well.
It has been a pleasure working with you! The service you provided was one of the best I've experienced from an ERP consultant/developer group!
It's been a pleasure working with you, John! I can't commend you and your team enough for the diligent work that you have put into making this product great.
Kudos on a job very well done today. We picked the right partner! We couldn't be happier.
SugarCRM, integrated with QuickBooks, is working great for our company. It is amazing the enhanced visibility and accountability we have with the Opportunities and Tasks section. John Harr, did a great job in getting us going. His patience, and reports generated and training were really good.
The training was PERFECT. It couldn't have gone any better. John did a fantastic job. My guys are so excited to start using it. I really appreciate all Kaleb and John did!
Both D&B and FayeBSG have been outstanding partners. As a start-up, Freshnesters truly appreciates the level of flexibility demonstrated by both organizations on our behalf.
Kimberly and Scott, you are wonderful. Thank you for your timely responses and for handling everything so efficiently!
I just wanted to thank Jake B. and John H. for a super smooth and fast implementation of Sugar. They were on top of the entire process, took care of everything immediately and were really helpful when I had questions even after we were up and running. I've been a part of a lot of implementations in the past but this one was the easiest and least painful. Thank you!
Kimberly, thank you for all your help! You have been so attentive to my needs here. It has been wonderful working with you!
Jennifer was fantastic – organized and very knowledgeable; The training definitely helped our sales team. Thank you. We will be back for another class!
Paolo has done a wonderful job taking care of us. A credit to your company!
The best implementations are the ones where you don't even know they occurred…Good work!
You guys are geniuses over at Faye. I bet your office becomes Mensa International's headquarters after 5:00pm, doesn't it?!
Thanks for all your help and your team's help for getting us up and running. You guys are appreciated. One of the smoother CRM integrations I have done.
Just to follow up with you, another terrific well done job by your team.  You guys delivered an easy to use module and it does exactly what we are looking for it to do. Thanks!
You guys just did a great thing.  I understand the directions and when I tested it out, it worked like a dream.  Smooth, simple, fast.  The only thing is I wish I thought of this years ago!  I will let you know if we come across any issues.  I understand that they may be some bugs that may need to worked out but so far so good.  You guys did a good job.
FayeBSG is a leader in providing creative and innovative software solutions to the industry. From their Sugar-Constant Contact Integration to their integration of Sugar with Authorize.Net, MAS90, Intacct, and others, they're one of our Go To Partners for Sugar implementations, integration, and custom solutions. They are clearly experts in the areas of CRM, Accounting, and ERP solutions, and I strongly recommend them to anyone looking to use software to improve their business."
David and his team do great work! They are knowledgeable advisors in assessing needs and skilled at executing implementations correctly and on time.
I wanted to let you know that Axel helped solve a programming issue we have had for years by transferring our Property Management System into a SQL Server based system…the best money I have spent in years!  Thanks for your help.
Faye Business Systems was hired by Scalable Network Technologies to upgrade our CRM system and provide follow on training for our staff. The update went incredibly smooth with no impact to our staff. The follow on training was professional and well delivered. I highly recommend Faye Business Systems.
Faye Business Systems Group were fantastic to work with. We couldn't be happier with our implementation of SugarCRM. I would strongly recommend FayeBSG and hope to work with them on future projects.
I have worked with David for 8 years. He has provided much needed professional, expert guidance for all our IT needs. He and his team have been nothing short of extraordinary with their timely efforts in providing the necessary service to a growing organization such as ours. I highly recommend David!
Faye Business Systems Group, Inc is a company you can trust. I would put my top prospects with FayeBSG. David Faye, CEO has years of experience implementing business applications that provide an immediate ROI. For these reasons and many more, I endorse Faye Business Systems Group, Inc.
David is the man to call. He and his team have the goods. We had a disorganized mess of underutilized computer systems until they arrived and organized things, implementing features in the software that we didn't know even existed. They removed the roadblocks in our IT infrastructure that were hampering/choking us. David was a cheerful pleasure to work with, and they did everything they said they would do. Magnificent!
David and his firm have a longstanding highly regarded reputation in the community. His analytic brilliance, understanding of delivering solutions that meet Customer expectations and ability to embrace solutions to fit Customers requirements make him and his firm a valuable asset. I am pleased to have the opportunity to highly recommend this organization for any project that required their talents and experience.
I have had the pleasure of working closely with David Faye, founder and CEO of Faye Business Systems Group for 6 years at Smashbox, and for 2 years previously at Stila. He has been instrumental in the success of our business by becoming a strategic and influential partner not only to me, but to our Smashbox executive committee. David hires and manages a talented team who maintains our servers while ensuring minimal downtime and provides services for our ERP system while demonstrating expertise in MAS200. We not only have gained a tremendous knowledge base from FayeBSG, but have benefited from the multi-faceted resources provided without the cost of a full-time staff, especially during the current economic climate. Faye Business Systems Group has become a valuable extension of the Smashbox team!
David and his team are always professional, knowledgeable, and client focused. David has provided on many occasions an invaluable service as a facilitator/participant to company strategic (and tactical) discussions and his pragmatic as well as creative insight to any problem/solution is always welcome.
I am a CPA who has hired David and his firm to take care of our IT needs as well as referring David's firm to many of my clients. Unlike many other IT consultants that I have used, David and Faye Business Systems Group have always followed through on their consulting projects. I have felt very comfortable in referring David to my clients, because I know he is going to make me look good. I do not refer many professionals, because I have a very high standard of what I expect. David is one of the few professionals that I do refer and the only one I will refer in the computer consulting field. I have used David for over 20 years and have never felt the need to look elsewhere.
David and FayeBSG help me solve business technology challenges and provide esteemed management advice too. Their insights and expertise have proven invaluable. For over seventeen years, David and the team at Faye Business Systems Group have been my in-house" IT Department. In addition to the conventional responsibilities like protecting and securing Marketing Innovations, network, data, email and websites, they have created and implemented many inexpensive solutions that improved efficiencies and lowered costs. FBSG is a trusted business partner and prudent adviser.
David is one of the most inspiring and genuine people I have ever met. He is visionary, strategic, and cares for his employees, which is a testament to why his company is so successful. He is generous, heart-felt, supportive, and inspirational, and is respected by friends, family, colleagues, and peers. David has provided business advice to many entrepreneurs and job seekers including myself, and is a valuable ally to have on your team! As a manager he provides clear direction and expects great results, but empowers you to achieve the results however you work most effectively. I have heard countless stories of David extending his generosity to clients and team members, always wanting to create win/win situations and maintain the amazing relationships that he has developed and nurtured through the years. I highly recommend David and his company to fulfill your IT needs. You will get the best possible customer service, support, and value from this amazing company.
I have known David and his company for over 5 years. David has a business man's approach to solving IT solutions. Unlike many firms in this arena, the company has created a strong management team and infrastructure. I have referred David and his firm's to clients and they have given me rave reviews on their service and people. Thus, I look good and the customer is taken care of. David and the company have a clear strategic plan, good values and a customer centric approach to solving issues. Their external focus is a clear differentiator. On a personal note, David has a great sense of humor and is a great family man. This firm is on the move. You will be hearing more about them. Count on it.
…everything your people do is first class…thank you….