Creating Quotes in SugarCRM Mobile
The SugarCRM Mobile App enables engagement with Sugar from a mobile device to access data, manage daily activities, initiate phone calls, send SMS and emails, map record addresses and more while away from a computer.
One cool feature of the SugarCRM Mobile App is having the ability to create Quotes on-the-go.
When accessing an instance running Sugar 8.0 and higher, quotes may be created and modified from within SugarCRM Mobile. This includes building quotes by creating groups, comments, and quoted line items which are based on items from the product catalog. Groups are optional but can be used to organize similar products or services. For example, a quote for software might have a group labeled "Services" to contain the quoted line items for implementation and extended support.
When creating or editing a quote record, tap the Quoted Line Items tab to access its worksheet where you can add and manipulate line items, comments, and groups. Tap the Details tab to view and modify the quote's fields (e.g. Valid Until and Quote Stage).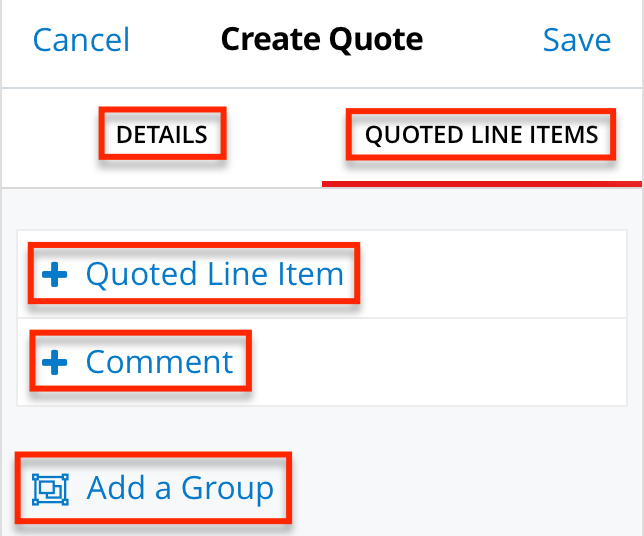 Note: The Quotes and Quoted Line Items modules may need to be made available in SugarCRM Mobile by your administrator via Admin > Mobile.
For more information on controlling which modules are available in SugarCRM Mobile, please refer to the System documentation or reach out to us for more info.
Featured
In today's competitive business landscape, the power of data-driven sales and analytics cannot be ignored. Data...

Read More

Faye Business Systems Group Earns a Spot on Inc. Magazine's Annual List of America's Fastest-Growing Private...

Read More

Having a business requires that you stay on top of your game – always. It also...

Read More