Why Sugar is the Right CRM for Financial Services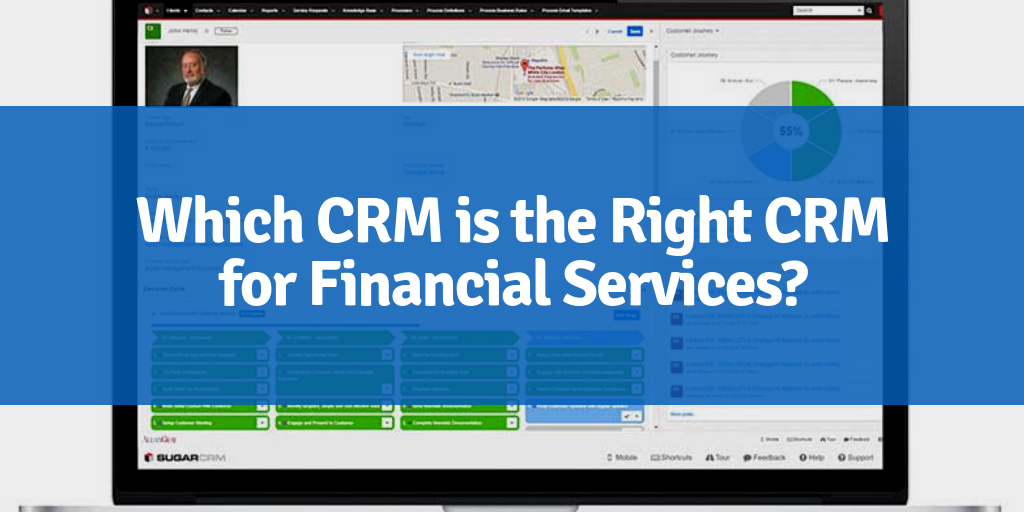 Today's empowered customers are causing many sleepless nights for financial services executives. Why? Because customer now want all their requests to be handled in real-time by a single employee, and they send these requests via text, via live chat and via social media. This is in contrast to the methodical and formal ways the financial industry communicated with customers for decades. Furthermore, in today's digital age it is easier than ever for customers to move their business (and their money) to a competitor if their needs aren't being met.
Even in this digital age, financial institutions must continue to work with their customers to build trust and provide a personalized, memorable experience during each interaction. They must also offer a seamless customer support experience where reps have all the information they need to be ready for any request. It must be just as easy to upsell a customer about adding an additional account as it is replacing a debit card.
How can the financial service industry meet the needs of customers in this era?
The answer lies in choosing a modern CRM that will help your firm exceed expectations of empowered and intelligent customers. Our financial services customers continue to point to SugarCRM as the right CRM for the Financial Services industry. SugarCRM is used by many large commercial banks, mid-sized banks, investment firms, wealth management professionals, & credit unions. It helps these organizations develop trusted relationships with their customers and to provide them personalized customer service.
SugarCRM enables financial services firms to deliver outstanding service when customers need it most with omnichannel integration across social, web, email, and more. This means every customer-facing employee that uses Sugar is more productive and has access to all the latest data they need for each interaction. In the case of Mazars, one of the largest accounting firms in the UK, they have improved their efficiency to the tune of 2,000 recovered hours by eliminating repetitive data entry after deploying Sugar.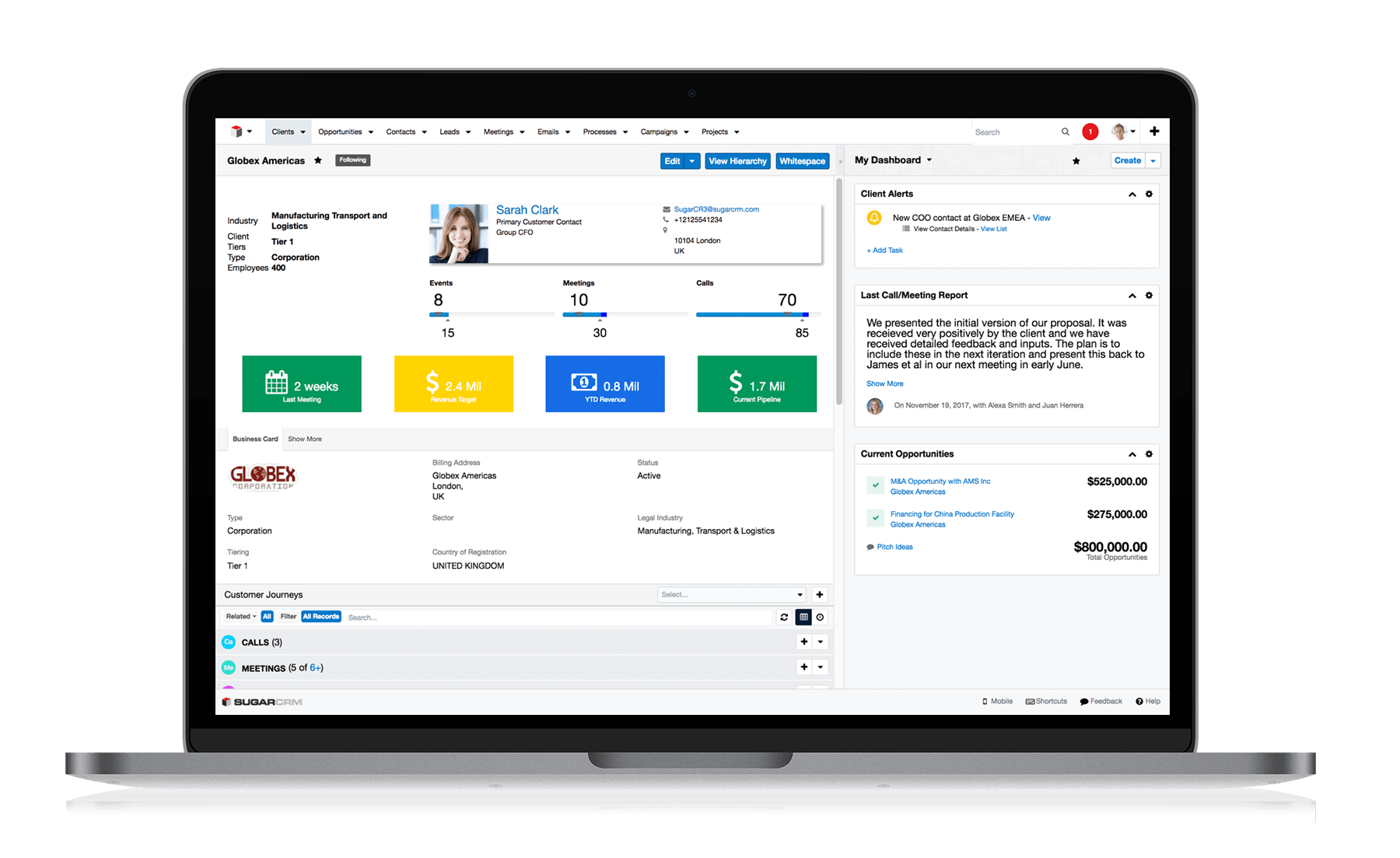 In addition, Sugar easily integrates with other portfolio management and financial planning applications so users don't have to flip between platforms. It's advanced workflow capabilities streamline and automate key banking and investing processes. Here's an example, a SugarCRM customer in the financial services space is using the CRM for their customer service department. Many of the requests their support staff receives are common: transfer money from one account to another, replace my debit card, change my address, etc. The firm uses advanced flow capabilities to automate those common requests so reps spend seconds, instead of minutes handling these situations.
Finally, SugarCRM offers a wide variety of cloud and on-premise deployment models to meet the needs of the financial industry. Firms can ensure they are meeting organizational and regulatory requirements for storing customers' data.
For more about how Sugar help your financial services organization grow revenue, retain and attract new clients, and organize all client-facing processes contact FayeBSG today.
Featured
The Sage Fixed Assets module allows Sage 100 users to manage fixed assets effectively from acquisition...

Read More

Rankings season is upon us with March Madness right around the corner. It's been another year...

Read More

SugarCRM Inc., the company that helps global organizations build better business relationships, has named Faye Business...

Read More