Why Your Professional Services Firm Needs a CRM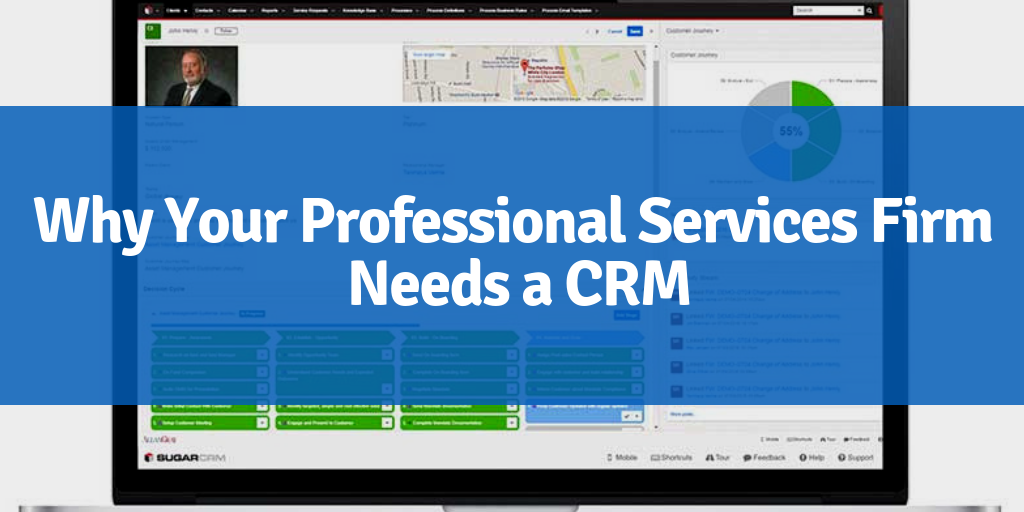 "CRM is for salespeople," is a common misconception that advertising agencies, design houses, accounting practices, and other skilled professional services organizations often fall for. It's a shame because for these types of businesses, the process of tracking prospects, turning those leads into new clients, and providing existing clients with new services is not that far from sales. It's the process of building business relationships and that is easier with a CRM. CRM is all about keeping your relationships strong, whether it be with a client who has been with the firm for years or a hot new company that doesn't even know it's on your radar yet.
A good CRM system like Sugar can provide employees at professional services organizations with critical reminders of promises that have been made, notes on previous conversations, and even background information on the client's hobbies, likes, and family. In fact, Sugar's set of features and flexibility make it an ideal solution for professional services firms.
A repository for (organized) client data
All professional services firms use some system to track their clients. Some may rely on spreadsheets or Outlook to store and organize customer data. Sugar is a more advanced tool for organizing all client data, communications, and supporting documents. Once that data is in the system, the CRM acts as the catalyst for streamlined client services. Sugar provides the ability to add notes and create records of client contact, making it easy to remember what was discussed in prior communications as well as to schedule follow-ups. For example, some of the most successful PR agencies in the world rely on Sugar to keep new business opportunities organized, as well as build relationships with media targets.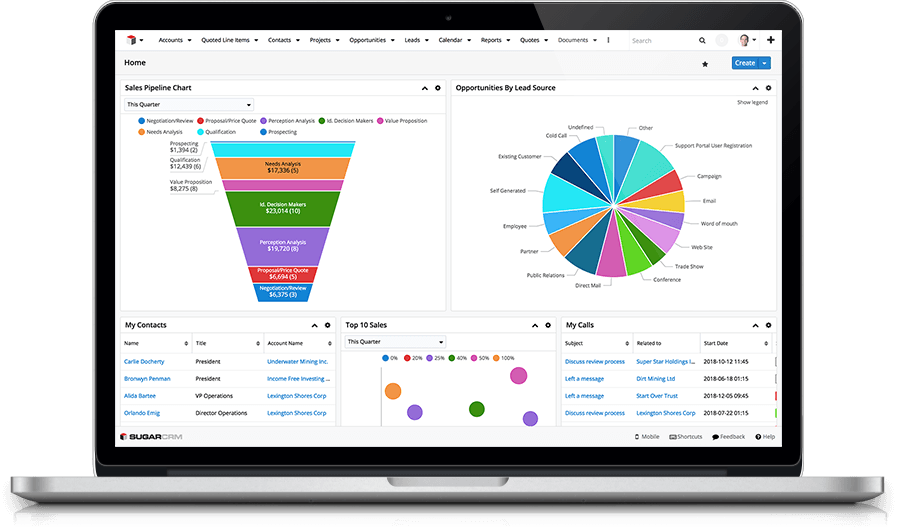 Keeping Clients Happy
Professional services firms have a unique type of customer relationship. Instead of "selling" a product or service, they must build and maintain relationships with clients continuously. That means establishing a personal connection and trust with each individual client. Think about it, a design firm doesn't sell an annual contract for services, they live project to project and must keep an accurate pulse on how satisfied the client is. Nothing can slip through the cracks.
Firms that use email to communicate (which is almost all of them) will be relieved to know that want to integrate with both Microsoft Outlook and Google's Gmail so e-mails to clients are recorded in the CRM system. This will also be a tremendous relief to employees, who can fire away emails and rest assured that all communication is recorded and organized in the system.
Speaking of employees
Having worked in a few professional services organizations, I can say they are some of the most productive and creative people in the workforce. At the same time, these folks are going to pause when asked to learn a CRM because of its reputation as being painful to use.
The good news is that the team at SugarCRM continues to put a tremendous amount of work into making Sugar meet the expectations of the modern workforce. With each new release, Sugar, on both mobile and desktop, gets closer to the consumer digital experience that everyone is so used to right now. With Sugar, your employees will find the learning curve a little easier.
For more about how Sugar help your professional services organization grow revenue, retain and attract new clients, and organize all client-facing processes contact FayeBSG today.
Featured
The Sage Fixed Assets module allows Sage 100 users to manage fixed assets effectively from acquisition...

Read More

Rankings season is upon us with March Madness right around the corner. It's been another year...

Read More

SugarCRM Inc., the company that helps global organizations build better business relationships, has named Faye Business...

Read More