Sugar On-Demand is now Sugar Cloud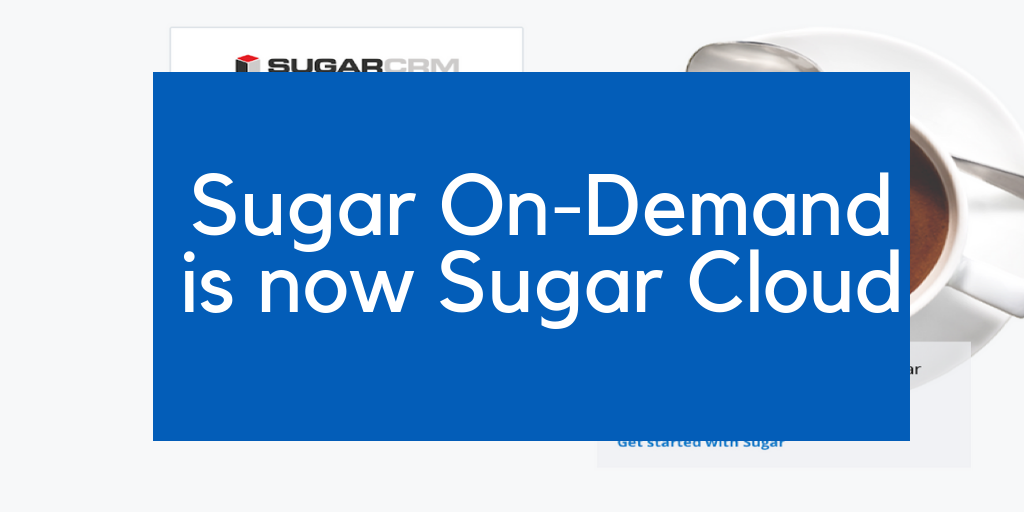 Naming convention alert! Sugar On-Demand has a new name: Sugar Cloud. Now that we've got that squared away, here's some more info from the SugarCRM Blog.
More than just a SaaS deployment option that delivers a lower total cost of ownership, reduced time to value and greater user adoption, Sugar Cloud is a business strategy and a platform.
As a business strategy, Sugar Cloud enables you to focus on more strategic IT vs. tactical IT by delivering a secure, modern, performant, and highly interoperable system all of which is managed by SugarCRM. Delivered on a quarterly release cycle, Sugar Cloud ensures an accelerated pace of product innovation. This ensures that you are always on the latest technologies and features that help you deliver the best possible customer experience. Sugar Cloud also puts customers in a better position to address both increased consumer demand as well as regulatory policies on consumer data privacy with continued enhancements to data privacy management.
As a platform, Sugar Cloud opens up greater possibilities to design and configure your CRM system to suit your unique organization. Sugar Cloud delivers greater customization through configuration with a focus on minimizing any code-level effort. Also, given that your CRM serves as the nexus of your customer information, Sugar Cloud also offers unlimited REST API calls, connectors, extensions and more so that your CRM can interoperate with your broader enterprise app set, easily and at scale.
Be sure to follow SugarCRM Releases and Sugar Cloud spaces for updates on Sugar Cloud in the months ahead.
Featured
The Sage Fixed Assets module allows Sage 100 users to manage fixed assets effectively from acquisition...

Read More

Rankings season is upon us with March Madness right around the corner. It's been another year...

Read More

SugarCRM Inc., the company that helps global organizations build better business relationships, has named Faye Business...

Read More