Email Marketing vs Marketing Automation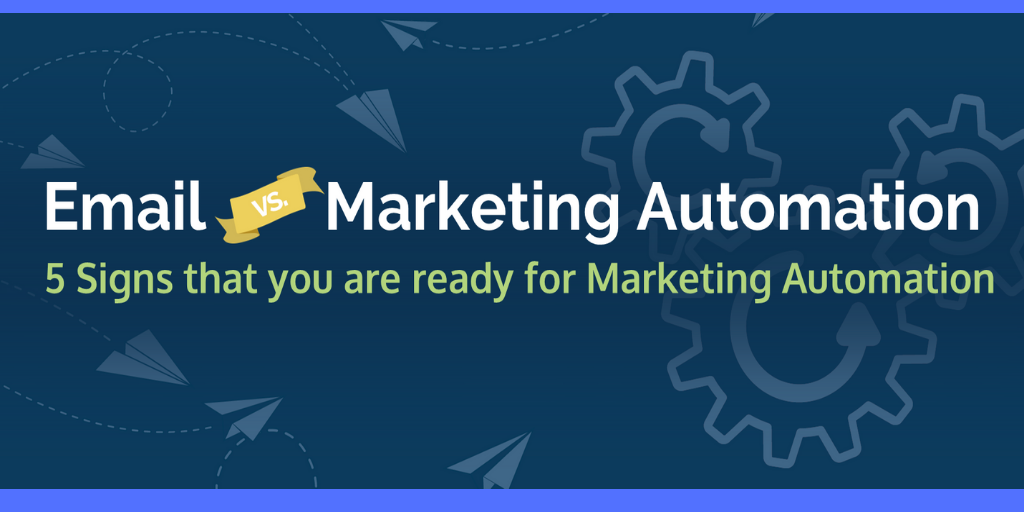 What is the difference between email marketing and marketing automation? And how do you know if your company is ready to make the switch? These are questions we get asked all of the time by both small and large businesses. We all know how powerful and important email marketing is, but implementing marketing automation can dramatically increase the effectiveness of the email marketing strategy you already have in place.
In a recent webinar, we walked through a general overview of email marketing and marketing automation. We discussed both of those concepts in-depth and talked about 5 key indicators that can help shed some light on if you have outgrown your email service provider.
In short, email marketing is sending a message to a target group of people using an email platform. Despite the rise of social media and other digital channels, email marketing is still the most effective way to connect directly with prospects. However, an Email Service Provider will only provide you the functionality to send mass blasts and track open rates, but this is not scalable.
Marketing automation, on the other hand, is a software platform that automates a lot of the manual tasks and multi-step processes that are required by an email platform. This creates many efficiencies, saving time, allowing for increased measurement, and data consolidation. Marketing automation tracks, gathers and consolidates data that would be difficult to obtain or to respond to with a traditional email service provider.
Marketing automation has traditionally been used for demand generation and lead management, supporting programs such as lead nurturing.
Increasingly, marketing automation platforms are being extended to facilitate account-based marketing, customer marketing, and support activities. Utilizing a marketing automation platform helps automate a lot of repetitive tasks around email, social, and website actions to streamline workflow within your marketing department.
Check out our webinar below where we dive in deeper into Email Marketing vs. Marketing Automation.
Featured
The Sage Fixed Assets module allows Sage 100 users to manage fixed assets effectively from acquisition...

Read More

Rankings season is upon us with March Madness right around the corner. It's been another year...

Read More

SugarCRM Inc., the company that helps global organizations build better business relationships, has named Faye Business...

Read More