How Sales Users Benefit from Marketing Automation in Their CRM Platform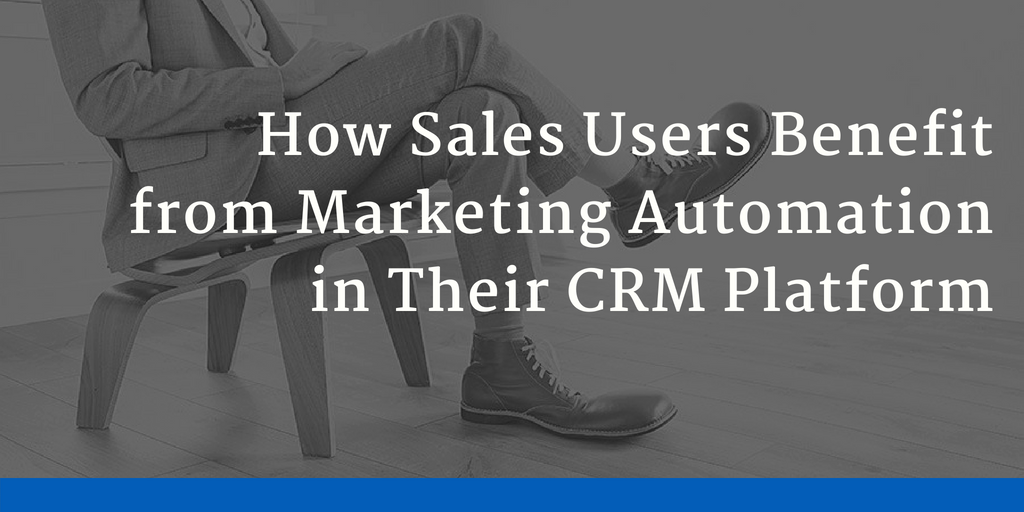 The types of relationships you have with your customers are one way in which you can determine your overall business success. Just like any other relationship, the success depends on how well you know each other. It can be difficult to try to understand hundreds of customers.
As a result, it is important to have a CRM system to collect data and to keep accurate records of customer transactions, interactions, preferences, pain points, contacts, and concerns. This type of knowledge can lead to a more fruitful, and mutually beneficial relationship.
Yet, it also helps with marketing. All sales processes must start with some form of marketing whether it be a flyer or a comprehensive white paper. The key to reaching the right customers is with relevant marketing messages. Having the right marketing messages, sent at the right time, can only be achieved when you have an understanding of your customers.
When a CRM system is integrated with marketing automation not only do you gain a 360-degree view of your customers, but you can also automate the marketing process and provide full visibility of all your activities to your sales team.
Here are some ways sales users can utilize marketing automation within the CRM system.
The benefits of marketing automation within the CRM
Based on this study from the Aberdeen Group, the best marketers are 67% more likely to use marketing automation to streamline, measure, and automate marketing actions. This includes tasks such as:
Email marketing
Lead generation
Cross-channel marketing campaigns
Segmentation
Lead scoring
ROI measurement
Lead nurturing
Customer retention
All these tactics can be difficult to accomplish manually. As your customer base grows, you get to a point where it is truly difficult to manage 1:1 relationships with customers. As a result, the best marketers utilize marketing automation in the CRM to improve the accuracy of their campaigns.
They don't have to be smarter than their competition when they have the right tools. Sales reps and marketers can now better qualify leads while making marketing campaigns more effective and relevant.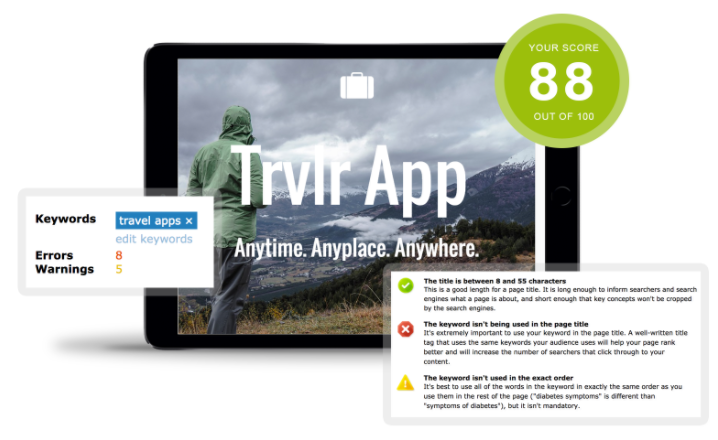 To expand upon the earlier points, the integration of marketing automation with CRM only serves to create a sales and marketing powerhouse tool. Not only can you achieve deeper insights into the sales funnel, but you can also improve customer segmentation with improved targeting strategies.
A major issue between many marketing and sales teams are bad leads. The good news is marketing automation can gather data so that marketers can grade leads ensuring only the most qualified leads get passed on to sales reps.
Once the leads pass a certain threshold, they can be automatically assigned to sales reps. This cuts down on time-consuming manual processes, and, ensures fair attribution of leads. But, the main factor is making sure marketers have accurate data–which, can be gleaned from the CRM system.
Plus, marketing automation can lead to improved revenue tracking. It makes it much easier to report the ROI of specific campaigns tied to segments of customers. To illustrate, you can track marketing spend, forecast revenue, and then make marketing decisions that are data-driven.
Not to mention, marketing automation can help to generate more targeted and relevant messages. Buyers want different messages at each stage of the buying process. You wouldn't send the same message to a cold lead as you would to a lead that has already read your product whitepaper.
Marketing automation enables the segmentation of industry, product interest, or any other categorization to facilitate a high degree of relevancy, which leads to improved customer and prospect engagement.
Map out your lead management flow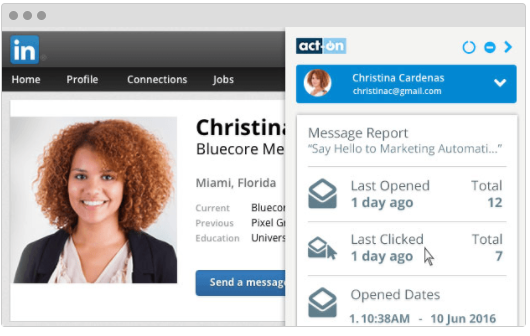 An important factor in utilizing marketing automation effectively is to map out the lead management flow. Imagine visiting a new country, renting a car and trying to drive to your destination without a map. You might eventually get there, but you'll probably be way behind schedule, tired, and possibly out of gas because you went to all the wrong places first.
Marketing automation within a CRM system can operate similarly. When you have the right lead management process in place, you can more easily achieve your objectives. During every step of the sales journey, you need a new way to engage with your clients and prospects.
Still, it's important to have one process in place to ensure everyone is on the same page. Also, it's difficult to automate a process that isn't in existence.
Use marketing automation to build relationships
Every sales rep wants to have that magic number of clients who help them reach their quotas every month or quarter. Unfortunately, clients can come and go for many reasons. This is why sales reps must always be prospecting and always be closing.
Nonetheless, there are only so many hours in the day. A few hours of prospecting, and a few hours of follow-up can take up the entire workday. What about marketing? What about retaining your current set of clients? Marketing automation can be used, in this sense, to help build and retain relationships. You can send a regular set of personalized messages to improve your interactions and keep the feel of a 1:1 interaction.
When you deliver valuable communications, on a regular basis, you can then build strong relationships that lead to better sales. Send a reminder email, or "thinking of you," or "thank you" message. Send holiday messages with relevant promotions.
Send sales pieces, with relevant products and services. Keeping your clients in the loop, and in touch, is the key to improving customer loyalty.
Nurture leads
Marketing automation in the CRM can simplify the entire process of lead nurturing, saving time along the way. Sales reps can automate segmentation and lead scoring. Then, depending on the lead score, send personalized emails that are highly relevant. Another form of lead nurturing is following-up. Yet, not every prospect needs a phone call. You can improve your follow up ratio with auto-responders to keep your company front of mind.
Remember: Customers are inundated with marketing messages every day. You need to set yourself apart by offering relevant and valuable messages. The consistency can be improved with marketing automation.
Final thought
There are many effective methods for sales users to utilize marketing automation in the CRM. By combining the data from both, you can create a sales and marketing powerhouse.
Featured
The Sage Fixed Assets module allows Sage 100 users to manage fixed assets effectively from acquisition...

Read More

Rankings season is upon us with March Madness right around the corner. It's been another year...

Read More

SugarCRM Inc., the company that helps global organizations build better business relationships, has named Faye Business...

Read More