Integrating SugarCRM and Constant Contact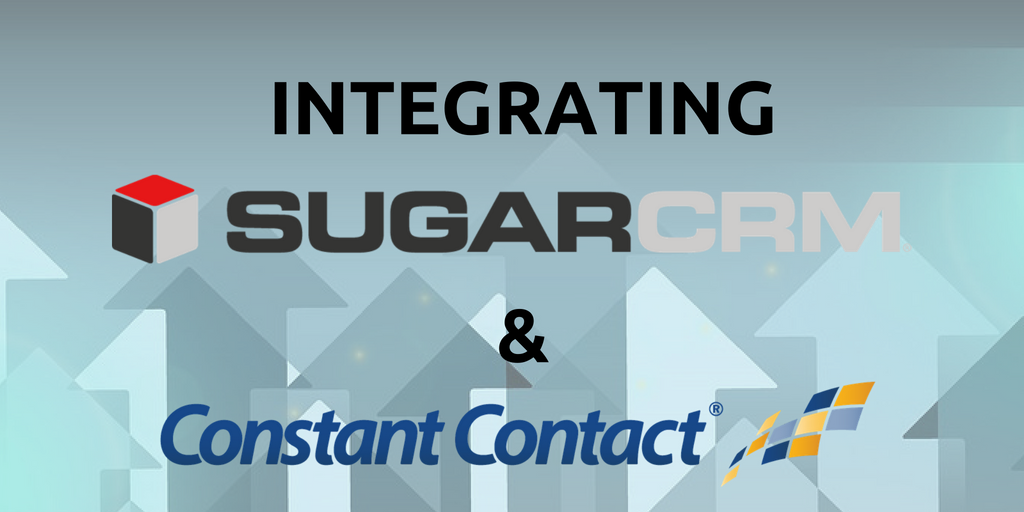 One of the most widely-adopted and price sensitive email marketing platforms available today is Constant Contact. This cloud-based email marketing solution allows you to create customized emails for clients, then monitor the results.
With the SugarCRM and Constant Contact integration, you can create a campaign and segment your customer data then feed the information to Constant Contact to send the emails. You get a bi-directional sync of two of the most powerful customer management and marketing tools available today.
Marketing Spend
For many companies, deciding where to spend their advertising and marketing dollars is no small feat. The competition is fierce, and it's not a decision to be taken lightly. One of the most cost-effective solutions is through email marketing–you can reach customer daily, wherever they are. And, you should not feel worried about sending your client's emails.
Use Constant Contact to build credibility
In general, people tend to do business with people they know and trust. With email marketing, you can build credibility when you share informative content that is relevant to your customer's needs. When people read your emails, they can tell whether your company offers the types of products and services to suit their needs.
Plus, when you have an audience who already does business with your company–or subscribed to your email list–then, they have already shown they are interested in your business. This can be especially valuable when you're trying to think differently about how you improve your sales.
Email really is the easiest way to reach people, whether it be local or global. Use Sugar to segment customers by demographics, then create a quick, tailored email and send. You can then expect a few responses right away. Plus, one of the most effective tools for building strong customer relationships is through email.
It's a communication portal. With email, you can stay on the mind of your customers and prospects. They are bombarded with offers every day, so, you must remind them of your products and services. Getting your message out there is important.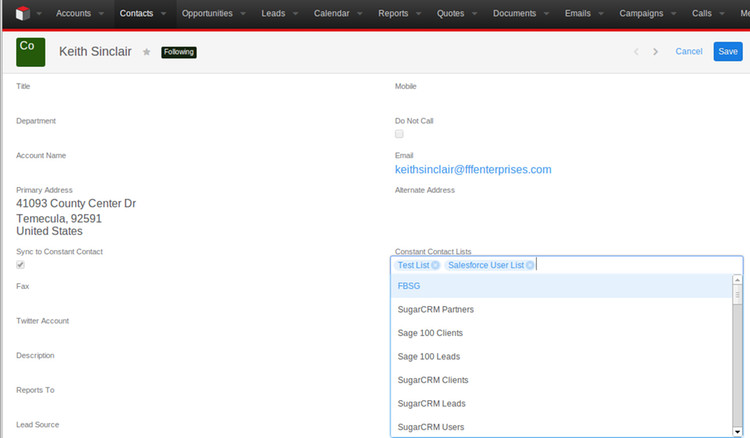 It is equally important to keep people engaged. You want your target audience to know that they are not a number on the list. And, with monitoring tools, you can quickly figure out what works and discard any ineffective tactics.
You get metrics to see just how well your emails are performing. You've got built-in analytics. Without analytics, you're basically throwing spaghetti at the wall hoping something will stick. Instead, you know which emails were opened, which ones bounced, and how many links were clicked.
With these types of insights, you gain a better understanding of your customer base and of what makes them tick. Not to mention, you can reach people on any mobile device. Mobile device usage has surpassed the desktop, but you can reach your customers anywhere.
Furthermore, Constant Contact offers a wide variety of professional email templates that you can use to create polished email marketing campaigns. Even a small business can convey big things with the right template. Moreover, emails can induce instant results.
When every sale or appointment makes a significant impact, it's important to use results-oriented strategies. Integrate leads, target lists, contacts, campaign results and more.
Set it and forget it
With the SugarCRM Integration for Constant Contact, you can use a template, write your emails, then set it and forget it. Save time on all your marketing campaigns by letting Sugar perform the analytical leg work for you. In addition, you can achieve these benefits:
Update marketing lists
Mass marketing list updates
Individual campaign results for each contact
Full history of email results
Produce reports in Sugar from Constant Contact campaigns
Implement automated emails and workflows
See campaign results in Sugar
Sync removal results
Based on your results, you can determine the best time to send your emails–whether it be a time of day or day of the week. It doesn't matter if you're in Hungary for a meeting. Your emails will be scheduled to send at whatever time you need.
People check their email constantly
Consumers may not visit your site regularly, but you can be sure they are addicted to checking their emails. Since they are messages, people want to know who has reached out to them whether it be from friends and family or something about products and services they've used.
People are attached to their mobile devices. So, even if they are not currently browsing your site, you can still keep your products relevant by sending timely and informative emails.
Key Benefits of the SugarCRM Constant Integration
Eliminate double entry of contacts in Constant Contact
Update marketing lists within Sugar
View campaign results within Sugar
Mass update marketing lists within Sugar
View individual campaign results under each contact
Keep a complete history of email results
Create reports in Sugar from your Constant Contact results
Create automated emails and workflow from your Constant Contact results
In conclusion
When you integrate Sugar with Constant Contact, you save time while improving interactions with your customers and prospects. You also gain a better understanding of what is relevant to your target markets. Even in 2018, email marketing still works to produce verifiable results.
Featured
The Sage Fixed Assets module allows Sage 100 users to manage fixed assets effectively from acquisition...

Read More

Rankings season is upon us with March Madness right around the corner. It's been another year...

Read More

SugarCRM Inc., the company that helps global organizations build better business relationships, has named Faye Business...

Read More