The Difference Between Google Analytics and Marketing Analytics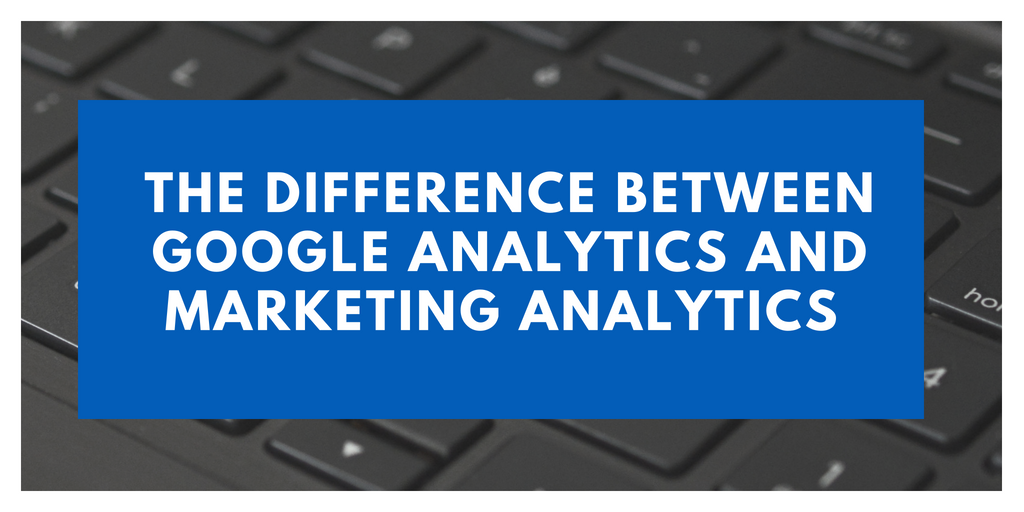 These days, marketing is all about analytics. If knowledge is power, then there are few more powerful tools than analytics programs. Digital markets now have access to a number of analytics tools. Indeed, there are so many different tools that it can be difficult understanding the difference between them.
If you've been looking at analytical tools, you've probably heard of Google Analytics. It's one of the most popular and powerful analytics tools available. Indeed, Google Analytics is so popular that some digital marketers forget that there are other marketing analytics tools that offer additional benefits. Take, for example, marketing analytics platforms that can combine your web analytics with other marketing tools, such as your CRM or Marketing Automation software.
Fortunately, we're going to go over the differences between Google Analytics and marketing analytics tools. This way, you'll be in a better position to choose the solution(s) that will work best for you.
How Google Analytics differs from marketing analytics
Generally speaking, Google Analytics is considered a "web analytics" platform rather than a marketing analytics tool. You could argue that web analytics is a specific subset of marketing analytics, but you're splitting hairs at this point. What's important to understand is that Google is limited in certain key ways.
The best marketing analytics tools are highly diversified. This means that you can tie social media, email, lead segmentation, real-world events, and other factors right into the platform. Google Analytics does offer some features that will allow for some of this diversification.
Still, Google Analytics focuses more specifically on web analytics. Page load times, traffic, referral traffic, and most viewed content. These stats are important for marketing, yet they don't allow you to fully understand your marketing efforts the way a marketing automation system would.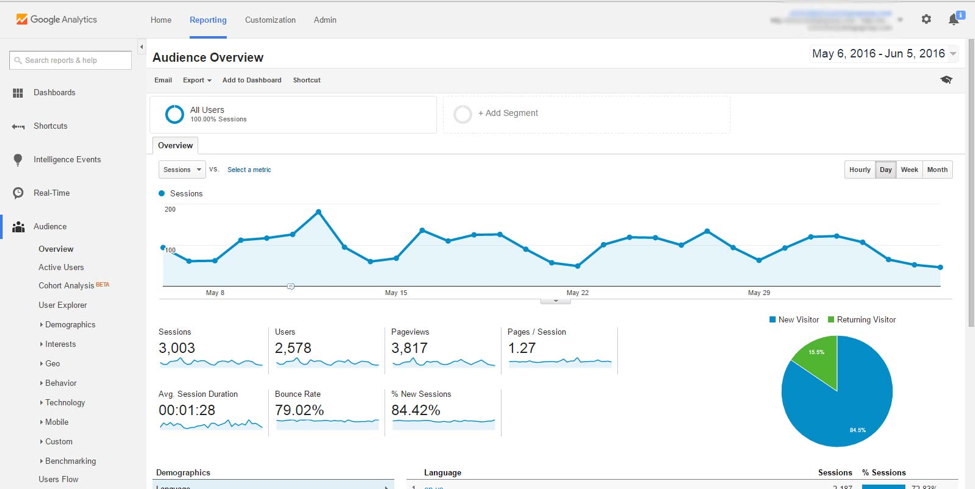 Marketing analytics facilitates a larger view
Ultimately, marketing analytics allows you to see the "big picture" of your marketing efforts while Google Analytics is more limited to your website. Yes, understanding your website is extremely important. For the savvy marketer, however, it's not enough.
Marketing analytic platforms will allow you to take a deeper dive into more specific bits of data. In turn, these data sources can help you understand your customers on a better level and better optimize your sales funnel.
Consider conversion analytics. Google Analytics offers some basic tools for understanding conversions. Yet, a proper marketing analytics platform will help you not only understand your basic conversion stats but, will also allow you to more accurately calculate your Return-on-Investment (ROI) and the deeper nuances of customers moving through your sales funnel.
Google Analytics doesn't allow for much integration
Google Analytics is a pretty basic platform. There are a number of API's that developers can use to build on top of Google Analytics. Yet, unless you know exactly what you're doing, these APIs can be difficult to work with. Google Analytics also allows you to plug in some outside data sources, such as your Google Adwords account. Generally, integration is easier when different Google platforms are involved.
Marketing analytics software, on the other hand, will allow for more complete and holistic integration. Indeed, one of the best aspects of top-performing marketing analytic platforms is the ability to integrate multiple data sources into one platform. Similar to SugarCRM, where you have a wide variety of integration options.
Marketing efforts tend to generate huge amounts of data, but actually pulling it all together can be difficult. This makes comparisons hard to compile, and as a result, many marketers simply skip over them.
With a powerful marketing analytics platform, you can get all your efforts on the same page. Email, ads, SEO, inbound content, phone calls, direct mailers, events, office visits, and many other efforts can be integrated, tracked, digested, and then acted upon. Such integration isn't about convenience (although, that is a very nice side benefit). It's about coordination.
Coordination, in turn, produces results. That's because every effort will reinforce and inform every other effort. Marketing can be thought of as a team sport, with the players being not just sales and marketing staff, but also individual ads, emails, and other undertakings. By getting all the "team members" to work together and pursue a united strategy, you can increase your results.
Marketing analytics platforms make it easier to identify people
Google might know everything about you. Moreover, even if they do, they're not likely to share that information with outside parties. By and large, Google does a good job of cleaning and anonymizing data. With Google Analytics, it's hard to pin down what specific users are doing. Instead, you're given top-level information regarding your audience.
Such anonymous data is very useful for strategy work. At the same time, it's not overly relevant for targeted sales strategies. Marketing analytics platforms will, in some cases, allow you to focus more specifically on individual users. Often, the data is still anonymized, and the potential customer is given a unique but anonymous identity.
In addition, once a customer converts, they can be given a profile. This profile can then be used to track interactions. Having an individual identity like this can be immensely useful for sales teams as they can hone every message and every effort based on the client's activity.
In conclusion
Google Analytics is a powerful tool. As far as free goes, it's one of the best data tools available. At the same time, Google Analytics is also limited in what it can offer. What Google Analytics can do, it generally does well. Still, when it comes time to coordinate and optimize all your marketing efforts, Google's platform simply won't be enough.
Powerful marketing analytics software will incorporate Google Analytics, and more importantly, will also help you build upon it. Marketing Analytics will add more functions and features. Ultimately, it will allow you to gather data from and coordinate all your marketing and sales efforts. Given how vital marketing is and how competitive markets are, such capabilities are truly essential.
Featured
The Sage Fixed Assets module allows Sage 100 users to manage fixed assets effectively from acquisition...

Read More

Rankings season is upon us with March Madness right around the corner. It's been another year...

Read More

SugarCRM Inc., the company that helps global organizations build better business relationships, has named Faye Business...

Read More