Important Metrics and Tools to Optimize Successful Marketing Campaigns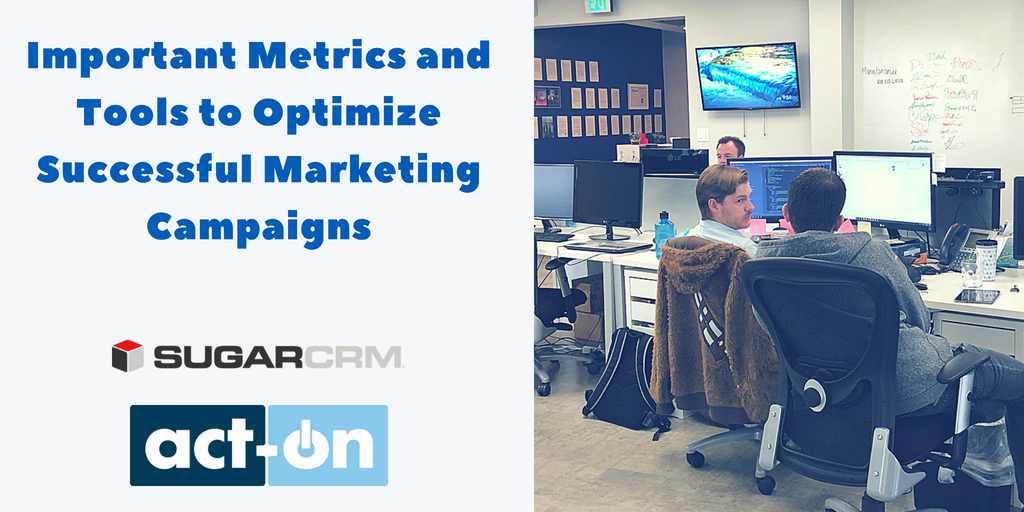 Marketing campaigns are rarely, if ever, successful "just because." Most major marketing campaigns are crafted, implemented, tracked, honed, and recalibrated undertakings. Sure, many marketing campaigns start without a lot of initial data to act upon. You have to "wing it," at least for a bit. Regardless, as the campaign goes on–data will start to pour in. As it does, it's important to digest the data and when necessary, adjust your efforts.
While marketing may start with a touch of art, as data is incorporated, it evolves into a science. Metrics can help you understand what's working and what isn't. Metrics can help you discover opportunities, such as products that are outperforming or geographic regions that are especially lucrative.
However, in order to maximize your analytical and metric driven performance, you need to approach data with a thoughtful, planned effort. Let's examine some key metrics that you must pay attention to if you want to optimize your marketing efforts.
For the record, we started listing these in order of importance but realized that each metric is so important they deserve your full attention.
Return on investment
You must spend money to make money. This business saying is popular because it's largely true. If you want to develop a hot app, you're going to have to hire developers or a developer company. If you want to sell a product, you're going to have to invest in marketing. Fortunately, with marketing, determining ROI is relatively straightforward even if it remains complex.
ROI basically tells you how much money you earn in relation to how much you spend. By paying attention to ROI you can ensure that your marketing and other business efforts are paying off rather than bleeding away money.
CLV/CAC Ratio
Say "CLV/CAC Ratio" ten times fast. Just kidding, but don't worry if you're a bit intimidated by this term. CLV stands for Customer Lifetime Value, or how much a customer will bring in -on average- over the course of his or her life. CAC refers to Customers Acquisition Cost, or how much you had to spend to reel that customer in.
Individually, CLV and CAC are very important metrics. Combined, they offer tremendous insights into just how sustainable your business is. Some businesses focus on individual purchases. Yet to truly understand revenues you need to understand how much revenue each customer will bring in over his or her lifetime.
To calculate your customer's lifetime value you need to have these figures:
Total profit of all their purchases (difference of the cost to produce your product vs. the price of your product)
The probability of future purchases
Value of future revenue
Often, the first purchase a customer makes isn't even profitable. That purchase might even generate less profit than the cost to acquire him or her (CAC). Yet if the lifetime value of that customer exceeds the CAC, you're still on the right track.
Engagement statistics (social media, comments, and more)
Views are no longer enough. Two-way relationships through which visitors and customers interact with your company, brand, and its products, are now vital. This is why so many companies have implemented, or, are in the process of installing a CRM system or enhancing CRM with Marketing Automation to record engagement statistics.
Such stats demonstrate sustainable, organic growth. There are many engagement statistics to pay attention to, including social media activity, comments, and reviews.
If particular pieces of content are producing many shares, then you should consider expanding related content offerings. If a certain product is drawing a lot of negative reviews and comments, perhaps it's time to reevaluate. By understanding social media metrics, you can greatly increase your understanding of your many stakeholders.
Signups for emails, trails, and all the rest
Speaking of two-way engagements, one of the most important metrics to keep an eye on are the signups for your products, services, and informational content. When a customer signs up for something, he or she is essentially expressing a willingness to take the relationship to the next level.
Good for you. If customers are signing up for trials, you'll know that they are interested in your products. If a customer is signing up for your newsletter, then you'll know that s/he wants to learn more. Both tell you something important. Both help you qualify leads. Speaking of which….
Lead scoring and lead qualification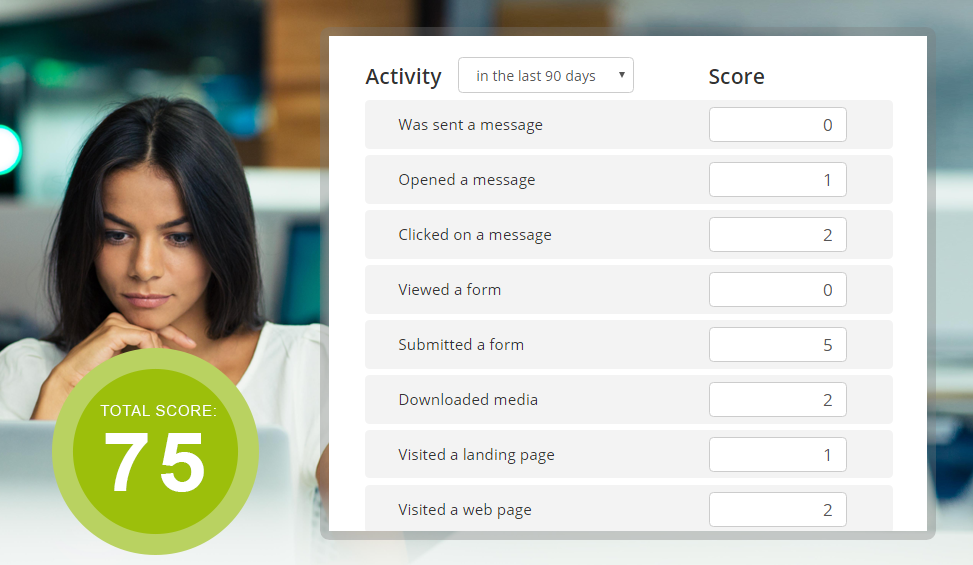 The best marketers know it's important to focus on the most qualified leads. It's tempting to think that quantity trumps quality when it comes to leads. Nonetheless, with metrics in hand, the savvy marketer knows how to focus on those leads that are most likely to pull the trigger and that have the resources to make a purchase. These are "qualified" leads.
Many marketing metric tools provide ways to score or grade leads. For instance, the right CRM system can accurately qualify leads, and the right marketing automation platform can help you score leads based on customer engagement. This way, you can systematically determine which leads are the most likely to convert. Then, you can focus on these leads, and if your scoring is accurate, you should see sales and conversions rise.
Website metrics
Finally, your website metrics are vital for understanding how your website is performing. You may also be able to use web metrics to help with lead qualification, determining ROI, conversion rates, and other factors. Just remember, website metrics are largely limited to your website, but your marketing efforts should extend beyond your site.
Pay attention to these metrics, among others:
Total views — know how big your audience is.
Conversions — are visitors making purchases or just browsing?
Time-on-Page — can you hold their attention?
Geographic data — where are your visitors coming from?
Bounce Rate — are you drawing in the right audience?
New visitors — are you growing your audience?
Even if your business is not web-focused, it's important to understand your web metrics. You can learn a lot about your customers by understanding how they interact your website even if your primary business is offline. Let's say you manage a pub: If the most popular landing page is your microbrew list, you can wager that visitors are very interested in your crafted beers.
Final thought
Metrics will help marketers understand their marketing efforts. As a result, this will help them optimize and improve performance over the long run. While marketing campaigns often start with a blank slate, by using metrics, marketers can develop focused and measurable approaches.
Featured
The Sage Fixed Assets module allows Sage 100 users to manage fixed assets effectively from acquisition...

Read More

Rankings season is upon us with March Madness right around the corner. It's been another year...

Read More

SugarCRM Inc., the company that helps global organizations build better business relationships, has named Faye Business...

Read More