Extending the Capabilities of Sage 100 through Field Services Using AgileField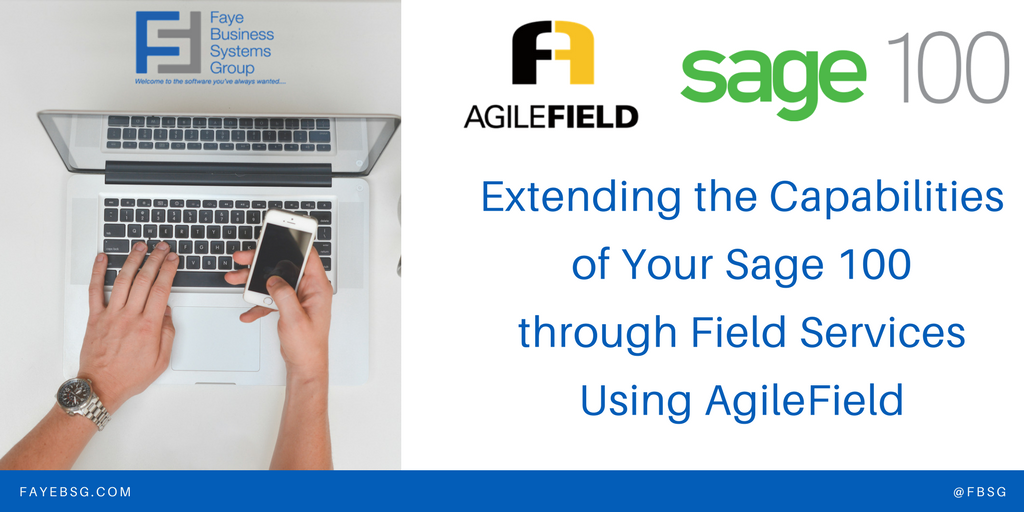 Extending the Capabilities of Your Sage 100 through Field Services Using AgileField
Field Services Management is growing double digits year of year, but only 1/3rd of Field Service organizations are using a Field Services Management software platform to manage their teams.
With rapidly growing demand with ever increasing client expectations, companies are challenged to extend the features/capabilities of their legacy ERP, CRM and accounting systems to address this and Sage 100 customers are no different.
Now there is a solution. AgileField, is a workforce management solution with a cloud to ground integration to Sage 100 that extends the features of Sage 100 for companies using that system.
AgileField is a cost-effective Field Services Managment solution designed specifically for SMB and mid-market companies that includes capabilities scheduling, dispatching, inventory management, vehicle and asset management, customer portal/self-service, electronic notifications/customer alerting, a device-agnostic mobile application and dynamic reporting.
View our latest AgileField webcast here: Extending the Capabilities of Your Sage 100 through Field Services Using AgileField.
Featured
The Sage Fixed Assets module allows Sage 100 users to manage fixed assets effectively from acquisition...

Read More

Rankings season is upon us with March Madness right around the corner. It's been another year...

Read More

SugarCRM Inc., the company that helps global organizations build better business relationships, has named Faye Business...

Read More