How to Log a Call with Sugar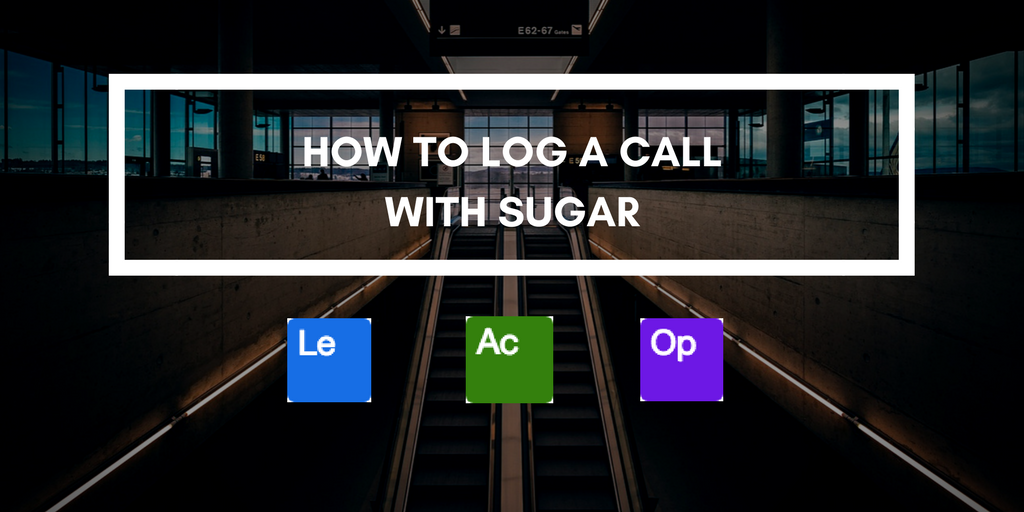 How to Log a Call with Sugar
Sugar provides the ability to log a Call record to any module. Meaning that you can create a call and link it to an Account, Contact, Lead, Project, Opportunity, etc… This can be very confusing for new users and, if not managed properly, can make it difficult to get accurate metrics on sales touchpoints. There are many different strategies to overcome this challenge.
I am going to outline a good starting point along with some items to think about in developing your call logging strategy.
Leads

Leads are straightforward when it comes to Call Logging. You will log Calls to a lead record until the Lead is converted. After conversion, you will no longer update data or add related records to the Lead.

Accounts

Many organizations come up with a list of businesses to call and therefore feel that they need to log calls to the Account. The fact is, you never call a company, you call a person in a company. This means that you should never log a call directly to an Account.
It is also important to note that if you log a call to a Contact in SugarCRM, the call will automatically roll up to the Account level. Given that fact, there is no need to log a call to an Account.

Opportunities

This is where things usually get a little more challenging. It is important to remember the purpose of logging Calls to Opportunities.
The two most important reasons to log a call to an Opportunity are:
1. Ensure that Sales Reps are staying on top of the Opportunity. A measurement to track this would be a field that tracks Date of the last Call
2. Understand sales metrics like the average number of calls to Win an Opp. A measurement to track this would be a field that tracks Total Call Count
With these goals in mind, the rule would be to always log calls to the Opportunity and add the Contact as a Guest on the call record. This way you see who was called and you get the Opportunity metrics.
I hope that this provides a good starting point for call logging. As with any CRM, there are reasons that you may or may not take the recommended route and we are happy to help you think through those scenarios given your unique needs.
Featured
Having a business requires that you stay on top of your game – always. It also...

Read More

Every buyer faces this question: Who installs the software? While some companies do have the resources...

Read More

The Sage Fixed Assets module allows Sage 100 users to manage fixed assets effectively from acquisition...

Read More