How to Disable Quick Delete Keys in Sugar
I recently discovered how people are able to accidentally delete a record in Sugar with just two key presses on your keyboard. I thought I'd share this tip with everyone on how to disable quick delete keys in Sugar.
When you are in Sugar and viewing a record if you press "d" a delete prompt appears if you then accidentally press "enter" you confirm that you want to delete the record.
This is especially easy to do if you think you are typing in another screen.
So how do we disable this?
When in Sugar press "SHIFT+?" or click on the "Shortcuts" option at the bottom-right of the screen.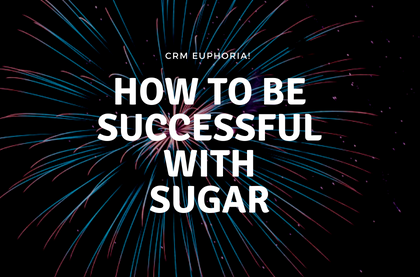 This will open the Keyboard Shortcuts window.

At first appearance it doesn't look like delete is an option, but once you click on the gear icon in the upper right you will see the other shortcuts appear.

In the delete record box remove the "d," or remove the whole line to disable the shortcut altogether.
I highly advise taking these steps as pressing "d+ENTER" to delete a record is too easy.
Featured
Having a business requires that you stay on top of your game – always. It also...

Read More

Every buyer faces this question: Who installs the software? While some companies do have the resources...

Read More

The Sage Fixed Assets module allows Sage 100 users to manage fixed assets effectively from acquisition...

Read More