What's New in Sage 100 and Sage 100c
What's New in Sage 100 and Sage 100c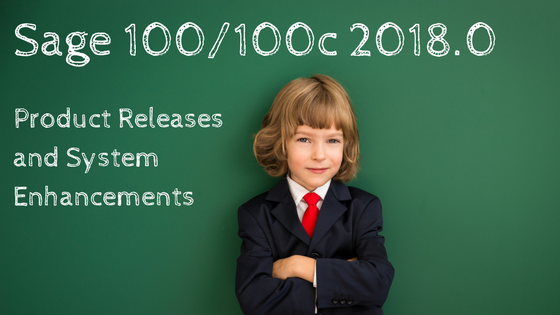 What's new with Sage 100 and Sage 100c? The release of the Sage 100/100c Version 2018.0 takes Sage 100/100c to the next level with even more system enhancements. Improvements include support compliance, data entry efficiency, warehouse information management, and time-saving barcode scanner/tethering .
The newest 2018.0 release includes:
JobCost 2.0 – allows customers to manage deferred revenue and expenses and improve performance and usability.
Payroll 2.0 – streamlines the process of payroll and provides customers with better business intelligence and reporting.
Interactive Warehouse – Sage 100c is redefining warehouse management by aiding customers with the ability to determine active vs. inactive warehouses in real time (Sage 100c only).
Spell check feature – Spell check documents in several areas including: comments, memos, and messages that print on forms (Sage 100c only).
Sage mobility for barcode – Mobile app for optimizing import record capabilities.
Here is a link to the detailed list of enhancements for Sage 100/100c 2018.0:
http://cdn.na.sage.com/docs/en/customer/100erp/2018/open/SRNs.pdf
Many of the enhancements are only offered for Sage 100c. Below is a timeline of the features as they have been released back to 2016.x.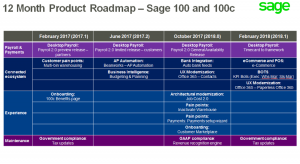 Next year's 2019 release includes Desktop Payroll, Connected EcoSystem, and Maintenaince. Stay connected with FayeBSG for information about current and future releases. If you are interested in migrating to Sage 100c, our Sage Consultants are able to provide answers about how to make this transition.
Featured
Having a business requires that you stay on top of your game – always. It also...

Read More

Every buyer faces this question: Who installs the software? While some companies do have the resources...

Read More

The Sage Fixed Assets module allows Sage 100 users to manage fixed assets effectively from acquisition...

Read More