SugarCRM Announces Sugar Fall '17 Release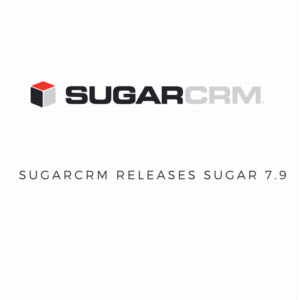 Fresh from the inbox of SugarCRM Chief Product Officer, Rich Green, the Sugar Fall '17 release is out!
As Rich reported, the Fall '17 release marks the beginning of a new chapter for the core Sugar product. From the introduction of a quarterly release model, providing a far greater level of predictability and most importantly an accelerated delivery of feature innovation for on-demand customers. Fall '17 has a rich combination of exciting new end-user features as well as significant performance improvements to our platform.
The feature list of updates include the following notable enhancements to Sugar:
Drill Through Charts Introduced

Users can now click into a specific segment of the chart pulling relevant data without the need of building a separate report. Not only does Drill Through save users a great amount of time, but also adds a visually appealing interactivity to report creation. Drill Through marks the next phase of reporting improvements that started off in Sugar 7.9.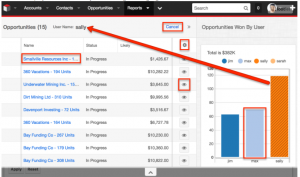 Shareable Dashboards

Manage dashboards throughout your organization and provide a clean and consistent Sugar experience across the board – dashboards can be shared, duplicated and defaulted (only admin users have access to default). 30 (28 for Sugar Professional) default dashboards have been included across various roles saving users a great deal of time in personalization and configuration.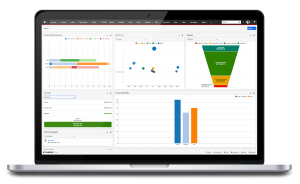 New Emails Module

The new emails module allows users to filter, tag, and preview email content from the Sidecar feature. One of the most important advantages of Sidecar, aside from UX and performance, is access to the Intelligence Panel, which once paired with Drill Through Charts adds an additional level of convenience to emails in Sugar like never before.
Other Updates
There are some additional admin features and user interface enhancements as well. Please refer to the following resources for more information and reach out to us if you have any questions about any of the Fall '17 features.
Featured
Having a business requires that you stay on top of your game – always. It also...

Read More

Every buyer faces this question: Who installs the software? While some companies do have the resources...

Read More

The Sage Fixed Assets module allows Sage 100 users to manage fixed assets effectively from acquisition...

Read More