Sugar 7.9 Improved User Experience
Sugar 7.9 Improved User Experience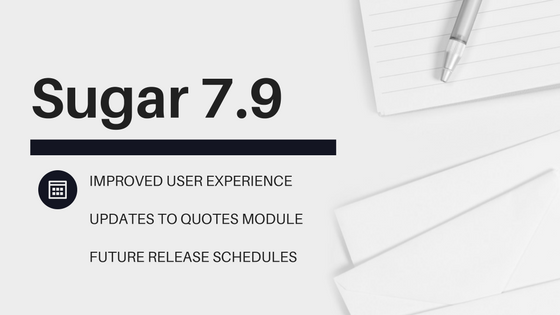 Sugar 7.9 was released in May, 2017. This exciting new interface features a brand new quotes module built in the Sugar Sidecar framework, in addition to improved Global Search, Reports list view and Help tools. The following blog lists the new enhancements for productivity and ease of use.
Many Sugar On-Demand customers have already moved over to the Sugar 7.9. If your instance has customizations or heavy modifications to the quotes module, your update may have been delayed or impacted. Do not fear– Faye Business Systems Group is here to help! We can consult on any issues that may arise in the update.
Once the update has been made, here is a glance at what you have to look forward to in Sugar 7.9.
View a quick tutorial on how to create a new quote in Sugar 7.9 here.
These are the features of Sugar 7.9 which enhance mobility and efficiency for all commercial editions:
Improvements to the Quotes Module
Drag-and-drop line reordering allows for simplicity in reordering comments and quoted line items in the quote worksheet.
Mass actions and comments to multiple line items, including the ability to add them to a new group or remove them via mass delete.
Search the product catalog by category and type in addition to name.
Groups are no longer required for quoted line items. This means you have the ability to add line items outside of a group.
The ability to save Quote PDFs from the related account of opportunity from the subpanel and the record view.
Relate fields have been made smarter – inactive tax rates and shipping providers are hidden ( but can be unhidden).
Sugar Logic adds calculated fields in the quotes module.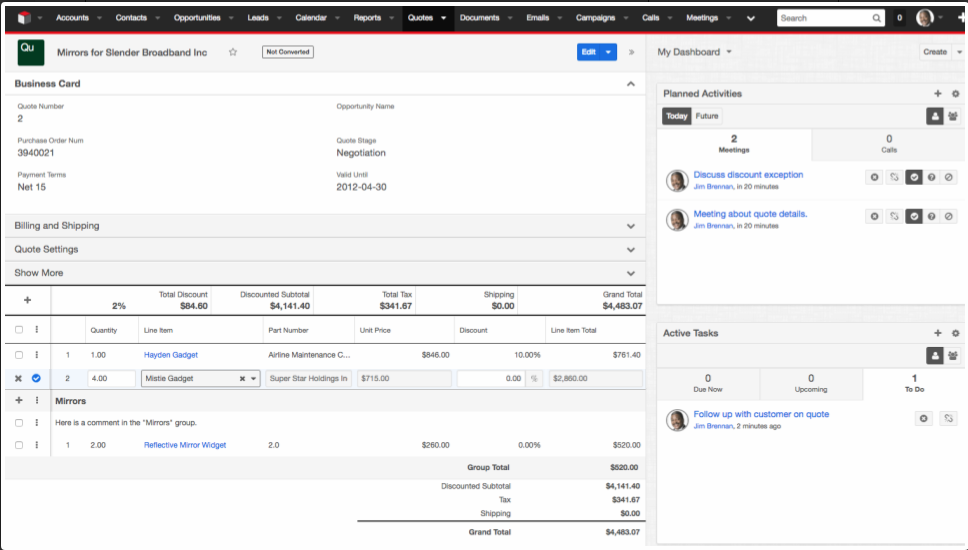 Improved Reports List View
There are also improvements to the Reports list view – which now has the Sidecar user interface. The "Description" and "Tags" fields are available via the list view as well.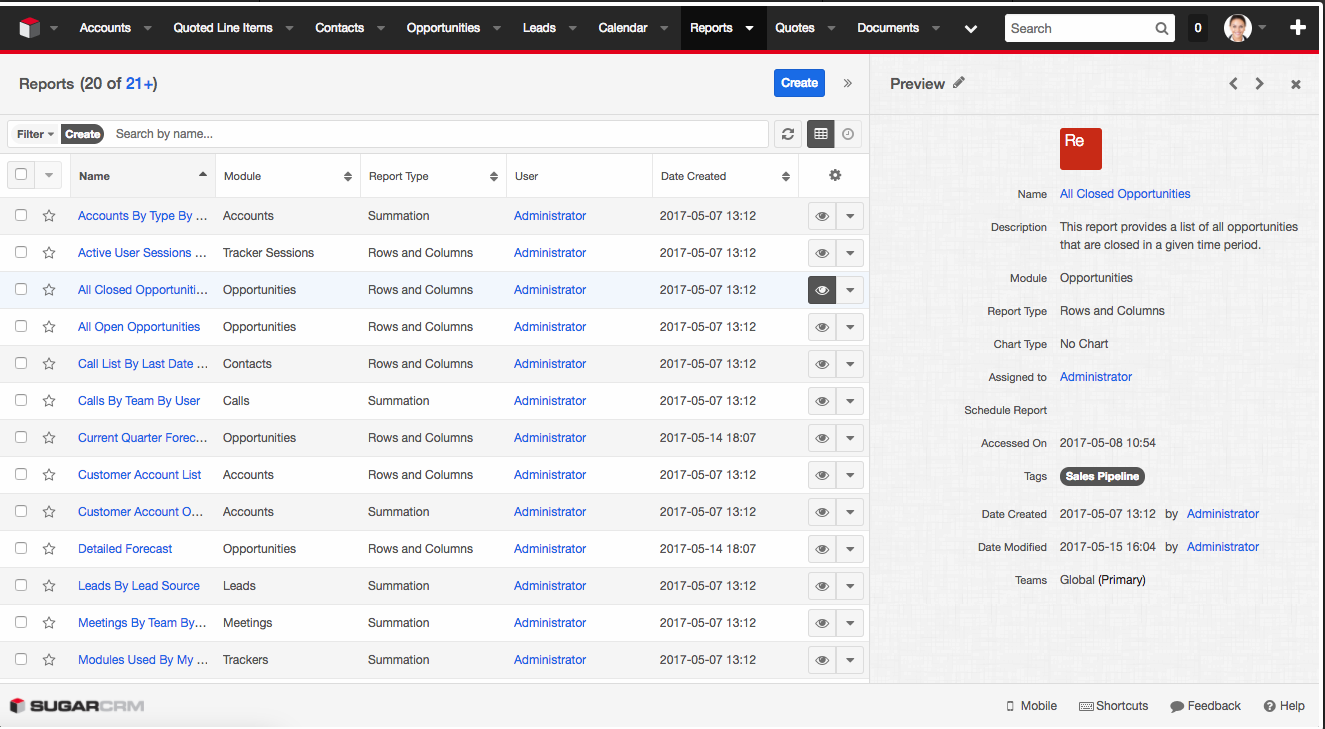 Improved Global Search Functionality
Global search now supports the following operators: "AND", "OR" and "NOT".

Help at Your Fingertips
There is now a Help link in Sugar's footer which opens to a help pane which provides a brief introduction to the current Sidecar module as well as various learning resource links. This will take you to Documentation, Support, and the Sugar 7 tour. These are thoughtfully executed and the interface is user-friendly.
Upgrade to Sugar 7.9
I would highly recommend anyone who is not currently on Sugar 7.9 to reach out to schedule a demo today. If there is hesitation due to any customizations, we are here to answer any questions and be of assistance during the upgrade process.
Sugar plans to upgrade all on-demand instances to version 7.9 prior to November 1. If you are concerned about there being any conflict or disturbance, please do not hesitate to reach out to us at Faye Business Systems Group.
Featured
Having a business requires that you stay on top of your game – always. It also...

Read More

Every buyer faces this question: Who installs the software? While some companies do have the resources...

Read More

The Sage Fixed Assets module allows Sage 100 users to manage fixed assets effectively from acquisition...

Read More