SugarCon 2017 – UnCon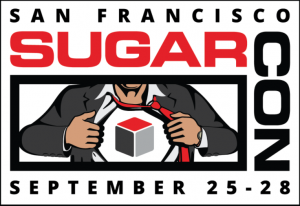 SugarCon 2017 is right around the corner and this year is shaping up to be jam packed with events for Developers, Admins, Power Users and Partners.
If you are a Sugar Developers you've got a shot to hack alongside SugarCRM engineers. SugarCon and UnCon provide unique opportunities to jump into code and make new cool extensions with like-minded developers. UnCon is your opportunity to learn new skills, rub shoulders with your peers, and code side by side with the top developers, architects, and technical staff of SugarCRM. Whether you are a Sugar Developer ace trying to get answers to your deepest technical questions or a Sugar newbie trying to learn what the Sugar platform is all about, UnCon is where you can get the answers straight from the source.
Some Suggested Track Sessions include:
Best Practices for Designing Advanced Workflows
Do's and Don'ts for Using Emails APIs
Improving Sugar Integrations Using OpenID Connect
Improving Your PHP Customizations
Click here to see the full list of UnCon sessions this year.
Featured
Having a business requires that you stay on top of your game – always. It also...

Read More

Every buyer faces this question: Who installs the software? While some companies do have the resources...

Read More

The Sage Fixed Assets module allows Sage 100 users to manage fixed assets effectively from acquisition...

Read More