5 Ways Marketers Use Actionable Data in Sugar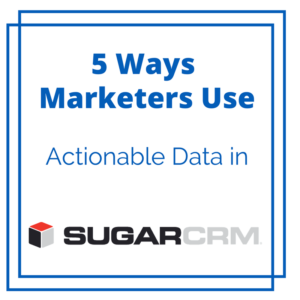 5 Ways Marketers Use Actionable Data in Sugar
Customer Relationship Management software has changed the way that companies and organizations manage their customers, leads, prospects and accounts.
CRM software used to be a system of record that did little to move the needle in customer engagement and experienced fundamental struggles for many reasons with user adoption. The salesperson would show up once every two weeks, put their information in, and then it was reported up to the boss. The problem was that these systems were not valued by salespeople, because they did nothing to help close sales and generate revenue.
SugarCRM ushered in the next-generation of CRM by building a tool that helps marketers AND salespeople do their job. Here are five ways your marketing department can use actionable data in Sugar to increase internal user adoption and help the organization succeed with CRM.
1. Client Reports by Lead Source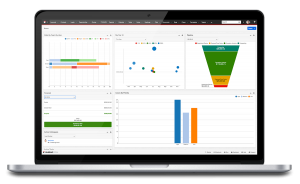 Sugar is a tool that provides actionable data on customers, leads, prospects and accounts to help marketers make strategic decisions.  For example, say your sales manager has decided that she wants to go after a new vertical market and needs some metrics on wins by industry.  Marketers can use Sugar to generate a report of new clients by lead source over a given period.  Looks like we did really well in the non-profit space last year, let's start going after more organizations in that industry!
2. Segmenting by Using Target Lists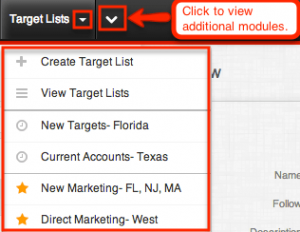 Target lists are used by Marketers as a collection of individuals or organizations they want to include or exclude in a campaign. Each campaign can relate to as many target lists as you'd like to use.  A target list can contain any number and combination of targets, contacts, leads, users, and accounts. In turn, each of these records can be a part of multiple target lists, each of which may represent any relevant criteria you'd like, such as age group, geographical location, or industry. You can take segmenting one step further by integrating your CRM with a Marketing Automation tool like Act-On.
3. Build a Customer Persona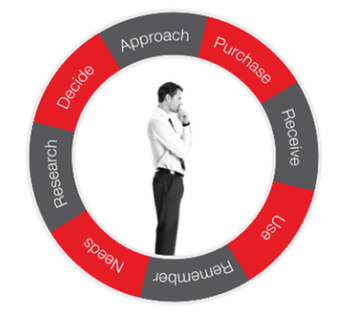 You may not know who your ideal customer is, or you may know, but you didn't realize that the persona is ever changing.   Marketers can use Sugar to generate data on customers and leads by:
Number of employees
Revenue
Geographic region
Type of industry
Products purchased
Campaign engagement
Job title
It's easy to use Sugar to help you build your customer profile(s) and then develop an integrated marketing strategy around that data.
4. Using the Calls Module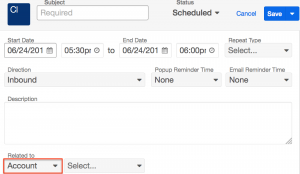 As a marketer it is always a good idea to stay in touch with your customers to get a sense of how they are interacting with your product or service.  Dial in to find out customer pain points or wins and then use that information to build out your intent for your next content marketing campaign.  Marketers can use the Calls Module in Sugar to help.  You can schedule calls with users, contacts, and leads. Scheduling a call in Sugar enables you to create a record of the call along with information regarding the subject of discussion, the participants, the time period, and the status. That way your sales team can also benefit from the data captured.  After you save this information, you can send out an invitation to all the participants immediately or at a later date. You can create a note or add attachments before or after a call occurs. After you complete a call, or if you cancel it for any reason, you can update its status.
5. Social CRM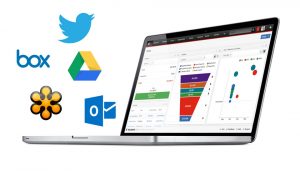 There are a lot of tools out there to help with "Social Listening," or what I like to call competitive or industry analysis.  Sugar allows access to different Social CRM solutions directly within the platform. The Twitter dashlet allows users to view and access various feeds for specific twitter accounts via the record's Dashboard and list view's Dashboard. In addition, users can also view and access twitter feeds via Sugar's Activity Streams as well as the Twitter dashlet on the Sugar Dashboard. When you use CRM to integrate leading social media services it helps marketers learn from and engage with customers at a more holistic level. You'll improve online collaboration and who knows, you may just pick up a new follower while you're at it!
Get in touch with us if you'd like to learn more about how to use Sugar for Marketing.
Featured
Rankings season is upon us with March Madness right around the corner. It's been another year...

Read More

SugarCRM Inc., the company that helps global organizations build better business relationships, has named Faye Business...

Read More

Forrester defines the customer journey as the series of interactions between a customer and a company...

Read More