Important Sugar Updates
Important Sugar Updates for April 2017
SugarCRM keeps the product innovation rolling with their latest set of important Sugar product lifecycle updates. The lifecycle of Sugar products are so rapidly evolving it's important to keep up with all the amazing updates. It's like Sugar-Christmas up in here!
Sugar 5-Seat Edition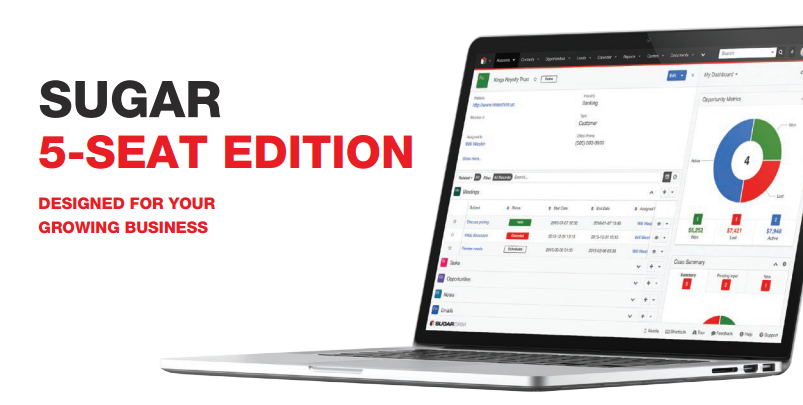 SugarCRM released an introductory subscription level  for 5 Sugar users at a time.  Previously SugarCRM required a 10 user minimum, but this has now been extended to 5 seats!  The Sugar 5-seat edition includes the same functionality as Sugar Professional; however it's only supported on Sugar On-Demand.
The Sugar 5-seat edition is listed at $2700 per year. You can view a datasheet here.
Product Lifecycle Updates
[table id=17 /]
Sugar 6.5.x t-minus 90 days
SugarCRM has extended the End-of-Life (EOL) for Sugar 6.5.x and Sugar Mobile to July 15th, 2017. Sugar Mobile Plus will still reach EOL on April 15th, 2017. SugarCRM will also be announcing some additional options for 6.5.x customers that will enable them to further extend the 6.5.x EOL for 1 year, but there will be stipulations on this so stay tuned for more information on these offerings in the coming weeks.
Sugar 7.9 Plans
Sugar 7.9 is currently targeted to release in Q2 2017. This new feature release will include valuable improvements such as a new Quotes module and prepared SQL statements that will improve system performance and security. Sugar 7.9 will also be supported for 18 months from its release date.  More info to come on this exciting new upgrade!
Standard Workflow Functionality Not Retired Yet
Great news for you Sugar Workflow users out there! The retirement of the standard workflow functionality from all Sugar editions has been postponed through 2017. The retirement of this functionality is still planned, but there is no firm release target or date that SugarCRM has identified. This change will provide customers more time to experiment with and migrate to Sugar Advanced Workflow. Attend one of our Advanced Workflow trainings, contact us for more information.
Customer Journey Self-Guided Evaluation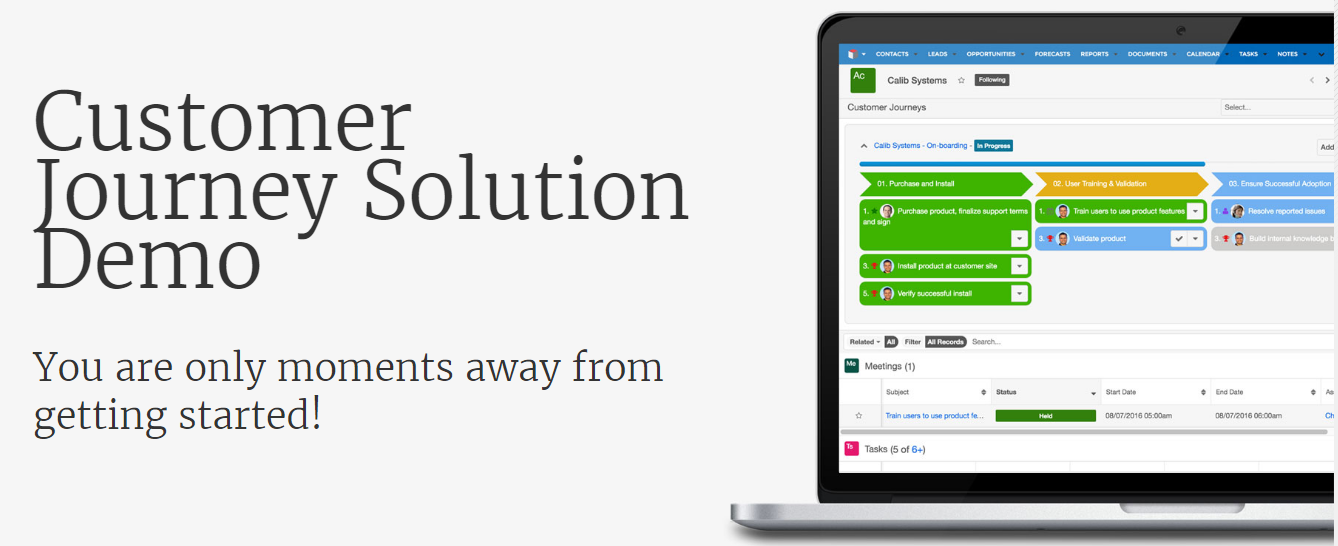 The Customer Journey Plug-in is a powerful tool for Sugar that enables users to create micro-journeys, for leads, opportunities, accounts and more, to monitor customer behavior decisions. It's a really powerful tool worth considering, and SugarCRM is offering a free trial.  If you visit https://info.sugarcrm.com/cj-demo-request.html you can receive a 14-Day free trial. You just fill out a quick form and you'll get your key emailed to you immediately.  Your FayeBSG sales team will be there to help you through the process.
SugarCRM also announced that the Customer Journey Plug-In 4.4 is available now, with new drag-and-drop design features, the ability to import templates and more.
Sugar Mobile Version 5.0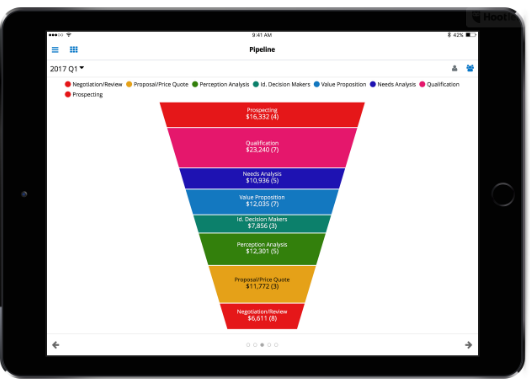 SugarCRM has updated its Sugar Mobile app with features designed to help smartphone and tablet users work more easily and productively away from the office. Sugar Mobile 5.0 has a redesigned UX, Apple Touch ID compatibility and many new custom ways to personalize the display and feel of the app. Ask us to see the new Sugar Mobile 5.0.
Recap
If you are a Sugar user, I can't think of a more exciting time to be using the platform. Get in touch with us to learn more or ask any questions about all of these amazing new Sugar updates.
Featured
Rankings season is upon us with March Madness right around the corner. It's been another year...

Read More

SugarCRM Inc., the company that helps global organizations build better business relationships, has named Faye Business...

Read More

Forrester defines the customer journey as the series of interactions between a customer and a company...

Read More