The Benefits of Maintaining a Current Version of Sugar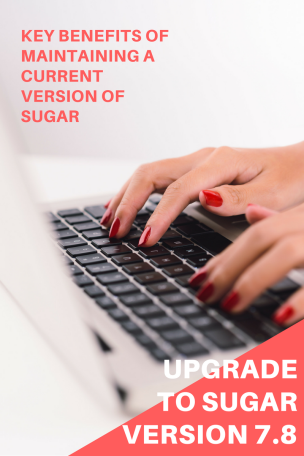 Upgrading to the newest version of Sugar is a great idea no matter what version you are currently using. The newest version is going to be the most intuitive and useful. Using the most current version not only feels good, but it makes sense, like wearing a new pair of shoes to your first day of work instead of the flip flops you thought you threw away 10 years ago.
When you're using the most current version, you will always have the most support including access to the updates and bug fixes. You'll find relevant content in community forums and on social media! You will have opportunities to participate in the global conversation in real time, not to mention the skill and prowess that develop from engaging with other like-minded users all talking about the same topics.
Another advantage of keeping your version of Sugar current: it's going to be much easier to integrate with add-ons and customizations. Also, there are tons of new features with every upgrade that improve functionality and user experience.
This blog post informs users of Sugar version 6.5 of the upcoming End-of-Life date, summarizes the new features of Version 7.8, and offers suggested actions for keeping your Sugar current.
If you are currently using version 6.5, here is one more reason to upgrade:
As of April 15th, SugarCRM will be discontinuing support of version 6.5 and there will be no more updates or bug fixes for this version.  While you will be able to receive support from FayeBSG for the foreseeable future, staying on version 6.5 is not the most sustainable option. Upgrading from version 6.5 ensures you won't be using an unsupported version of Sugar.
End of Life Plan
SugarCRM routinely retires old versions in order to fully focus on the delivery of the current and future releases. The End-of-Life plan is published here so that users can plan ahead for the transition to the newest versions. It is recommended that you routinely visit this page to stay aware of the upcoming deadlines so you are able to plan accordingly.
| | |
| --- | --- |
| Version | End-of-Life Date |
| Sugar 6.5.x | April 15, 2017 |
| Sugar 7.7.x | October 15, 2017 |
| Sugar 7.8.x | December 1, 2017 |

Upgrade to Version 7.8
While it may not be a straight shot to get to the most current version of Sugar 7.8, it's highly recommended to undertake the first step of the upgrade process if you are running 6.5 as outlined here:Only instances running 7.7.1.1, 7.7.1.2, or 7.7.2.0 are eligible for upgrade to 7.8.0.0
If you are currently using version 6.5 you'll need to upgrade to 7.7 before upgrading to 7.8.
How do you know what version of Sugar is going to be available should you choose to upgrade from your current version?  It's possible to see the next available upgrade if you log in to Sugar as the Admin and go to the Administration Page. There will be a link under the Sugar Connect subpanel where you can check for latest Sugar version.

Here are some exciting features of Sugar 7.8:
Email Enhancements
Version 7.8 streamlines communication with built-in email validation. Not only will users receive alerts if an email is sent to an invalid address, but there is real-time email validation from within sidecar modules. Also, email addresses with non-English characters are permitted, so you can send emails to me at heidi.schӧndorfer@fayebsg.com directly from within Sugar.
Added functionality to Calls, Meetings, and Tasks Modules
Scheduling calls, meetings and tasks is made easier with more monthly recurrence options for scheduling. Start dates in Calls, Meetings, and Tasks subpanels are highlighted, making it easier to read.

Streamlined Visuals
View a timeline of all saved changes to a task from within the record itself. Refresh records within list views and sub-panels. Bar Charts now display totals for grouped data in report chart Dashlets.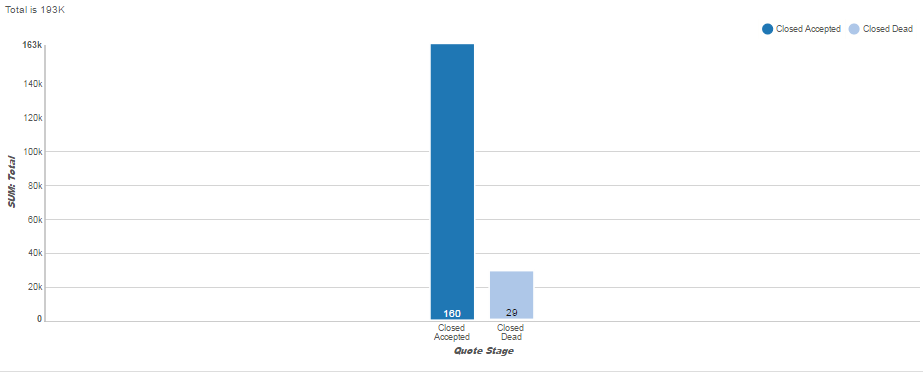 Shortcuts are now customizable and Mac shortcuts are supported. All of these improvements save time so you no longer have to switch screens with all of the information at your fingertips.
Added Features for Ultimate and Enterprise Edition:
Advanced Workflows
Team-Based Permissions, once enabled by the administrator, teams have the ability to control what users can do to the records they see.
Admins can disable Processes Module
New symbols and alerts to enforce locked fields in list view and import for records with running processes
Depending on the size and breadth of your current instance and requirements, the upgrade could be a relatively simple process or a substantially more complex one. Customizations and integrations are add-ons which can make the transition a little more complicated. This gives all the more reason to upgrade sooner rather than later as running the most current version of Sugar ensures the functionality of interaction with add-ons.
First Steps
The first step to any upgrade is to run the health check scanner. This will evaluate what issues will need to be resolved prior to upgrade. Check out this post on running the health check scanner which provides links to instructions for your specific version and edition of Sugar. https://fayebsg.com/2017/03/best-practices-before-performing-a-sugar-upgrade/.
Suggested actions:
Routinely perform a Health Check
Keep aware of EOL Dates, especially if running an older version of Sugar
Stay current with Sugar updates
Consider upgrading to Enterprise or Ultimate Editions to take advantage of added features available to new upgrades
Recap

By keeping up with the most current version of Sugar, you get to experience the highest level of functionality and are supported with bug fixes and updates. You also won't have to worry about missing out or scrambling to make the transition into the newest version to avoid losing support. That being said, just because your current version of Sugar has an End-of-Life date, it doesn't mean it has to be the end of yours! If you are currently using a later version of Sugar and want to undertake an upgrade prior to the version's EOL Date, we're here to help! FayeBSG offers resources to guide and support you through the transition. Not only that, but we can provide training on the new features to make sure once you've made the upgrade, everyone on your team is taking full advantage of the cool new features.  Contact us today!
Featured
Having a business requires that you stay on top of your game – always. It also...

Read More

Every buyer faces this question: Who installs the software? While some companies do have the resources...

Read More

The Sage Fixed Assets module allows Sage 100 users to manage fixed assets effectively from acquisition...

Read More