How Sales and Marketing Teams Benefit from the Customer Journey Plug-In for Sugar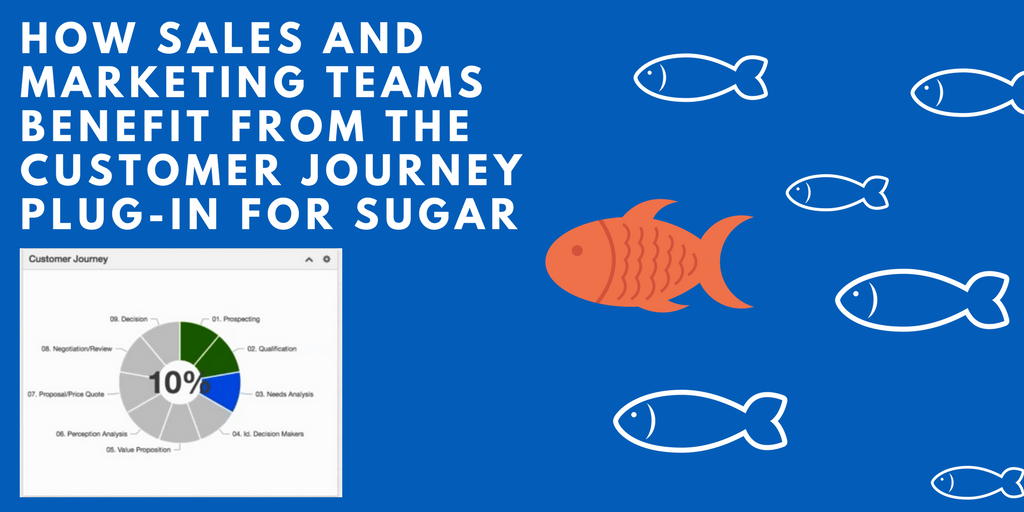 If you read this post you're going to learn the following:
What is a customer journey?
What is the Customer Journey Plug-in for Sugar (CJP)?
Who benefits the most from the CJP?
How to get it?
What it looks like in a live demo.
Now that we've got that settled, let's begin.
What is a Customer Journey?
In our recent webinar (which you can view below) with Kristian af Sandeberg, CEO from Addoptify  we learned that a customer journey is an extension of the customer experience, however the key difference is that in the customer journey there's a series of actions and interactions along a unique path that your customer's choose to follow.
What is the Customer Journey Plug-in?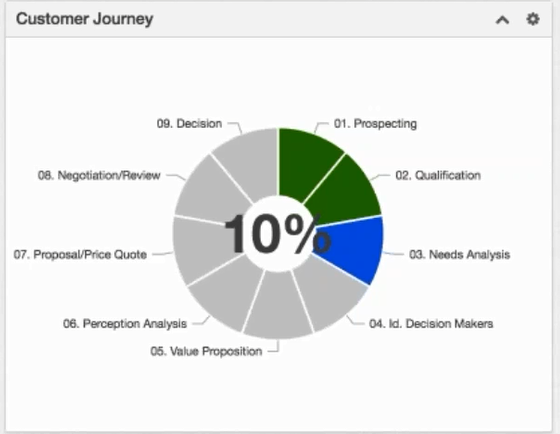 You might argue that a customer's journey is actually endless, and there is definitely validity in this way of thinking.  The Customer Journey Plug-in is a tool for Sugar that enables users to create micro-journeys, for example: a lead journey, an opportunity journey or an account plan journey, etc…so users can "Integrate the customer's decision journey with Sugar for a fully streamlined process, enhanced sales performance and stronger customer engagements across all departments."
You can track any process you have within your company, even if it's in the form of a customized Sugar module, and use the CJP as a guiding tool to help you work along the way to become more efficient collectively and individually.
Customer journeys in Sugar give you a unique and new perspective on how you look at data. By seeing the different phases of a lead decision cycle or an opportunity decision cycle, Sugar users get insight into where each individual is at in their decision making timeline, and users can act on that information according to each phase.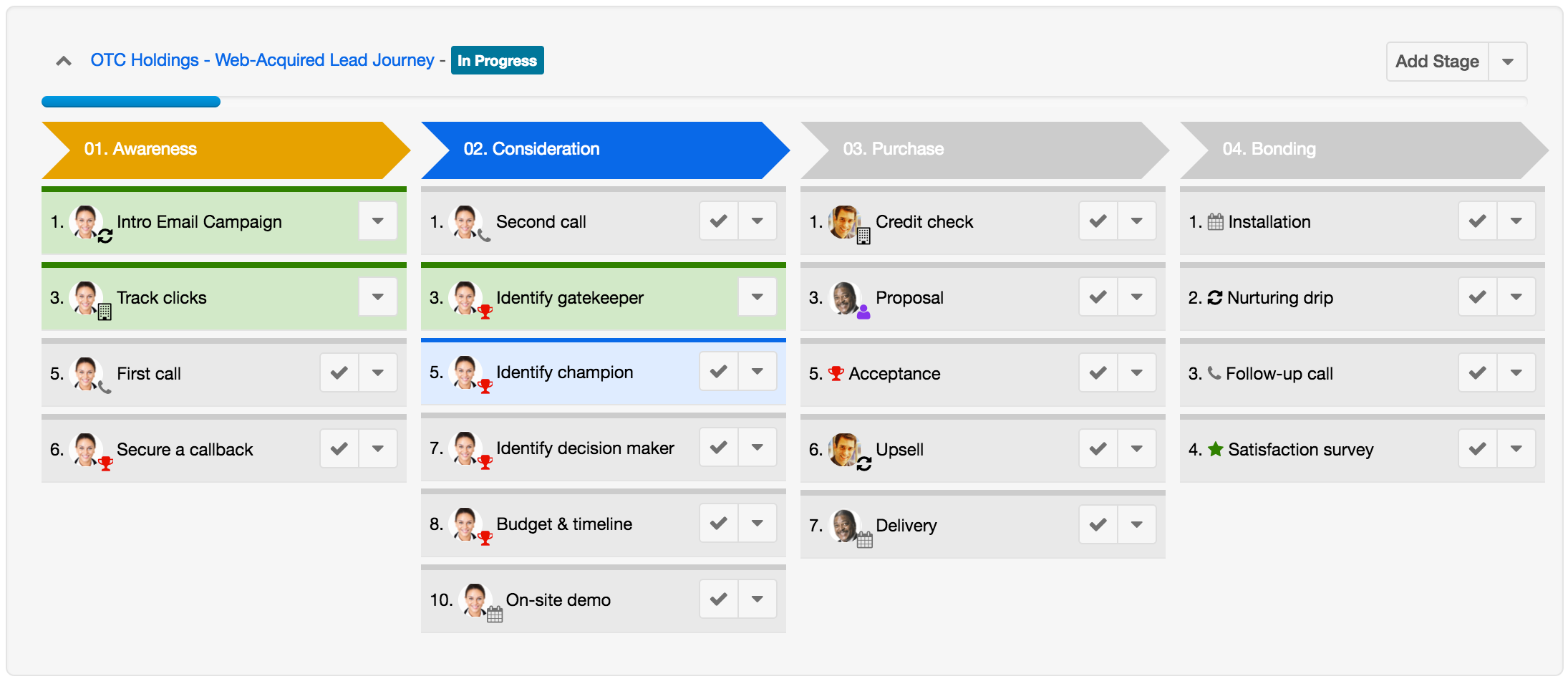 Users of the CJP get a new way of measuring and reporting.  Whereas a traditional funnel report give you information by dollar value, this plugin allows you to also see where in the decision process opportunities are so you can attribute an opportunity dollar amount in a completely realistic way.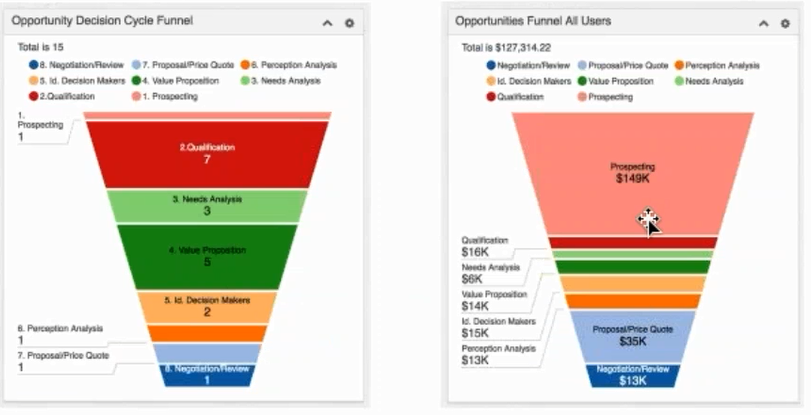 Who benefits the most from the plug-in?
Sales and marketing teams are ideal users. The marketing team may generate a bunch of leads for sales and then once the handoff is made sometimes it's hard for marketers to figure out what happened after that.  Marketing teams can use the plugin to see how the sales team is following up on leads and get status reports at any time they want without having to say, "Hey, whatever happened to that one lead?"
The sales team loves the plugin for opportunity management. The tool helps the sales team to remember which questions to ask at every phase of the sales cycle.  Customer journeys will prompt the sales team to engage in orchestrated strategies: At the same time in the same way. Additionally, and something I think is really cool, if an opportunity is at a particular phase in the journey, the sales team can give the probability of a deal closing based on historical facts with the data from other opportunities.
How do you get it?
You need to order the customer journey plug-in from your Sugar partner. Simple as that! There is also going to be an upcoming promotion to play with six pre-built customer journeys for a 30 day trial. So please check back with us to obtain that information.
Please reach out to me at jesse.heller@fayebsg.com if you've got any questions.
On-demand demo
Here is the webinar with did Kristian af Sandeberg. There is a brief moment where audio cuts out around the 12 minute mark, but it comes right back. Kristian gave the presentation from Germany so it's possible the distance may have caused the glitch!
Featured
Rankings season is upon us with March Madness right around the corner. It's been another year...

Read More

SugarCRM Inc., the company that helps global organizations build better business relationships, has named Faye Business...

Read More

Forrester defines the customer journey as the series of interactions between a customer and a company...

Read More