Salesforce vs Sugar – Pros and Cons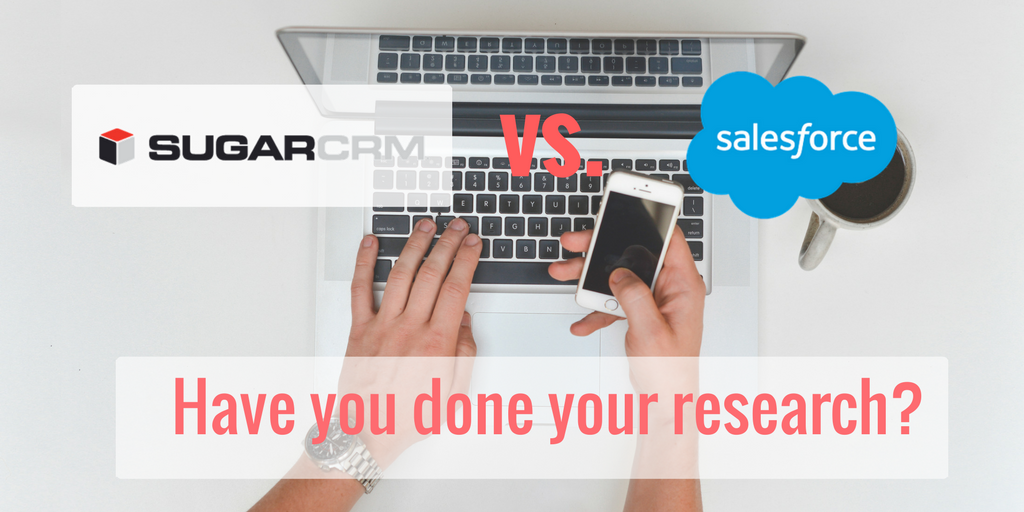 2017. The year you finally moved away from spreadsheets and point solutions and joined the rest of us in the $20B CRM movement — welcome, nice to meet you. Now that you're here, you've got a pretty hard decision to make. Well, let's make it easier, shall we?
Given the size and maturity of today's CRM software, there are numerous platforms for businesses of every size and in every category. In the interest of avoiding analysis paralysis, let's narrow down the field to two of the best and most-popular: SugarCRM & Salesforce*.
*Yes, there are many, many other CRM options out there. But they're in a tier below.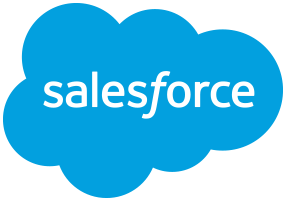 Salesforce
With more than $6.6B in revenue in 2016, this 800-pound gorilla pioneered the SaaS space and remains the industry's most established player. Despite their foray into other markets like artificial intelligence and marketing automation, Salesforce remains the "industry standard" and is a de-facto finalist in most CRM evaluations.
Pros
Familiarity among sales reps increases user adoption
The Salesforce AppExchange is the largest 3rd party application store of any CRM
Native chat capability (Chatter)
Large online support and training community
Full out-of-the-box feature set (albeit at a steep cost)
Cons
Stale, aging UI/UX
Does not support on-premises deployments (vastly increasing exit costs)
No SLA for its cloud service
Storage limitations
Configuration limitations
API call limitations

SugarCRM
The fastest growing company in the industry, SugarCRM is an open-source platform that has gained in popularity due to its ease-of-use, cost, deployment options, and the ease with which it can be extensively customized. While most popular with small to medium-sized businesses seeking a less-expensive substitute to Salesforce, SugarCRM has recently gained several large Enterprise customers, including Coca-Cola, Apple, and IBM, the latter of which happens to be the world's largest CRM deployment (more than 55,000 sales users).
Pros
Deployment options
Workflow engine
Innovative UI
Ease-of-use
Free mobile app
Unlimited API calls and custom fields/modules
Cons
Familiarity among new users
Lack of native chat functionality
Low storage amount (additional GB are reasonably priced)
Many integrations need to be custom-built
Join me January 17th, as we'll be taking a deeper dive into the differences between the two platforms our SugarCRM vs. Salesforce webinar.
Attendees will see side by side comparisons of the following: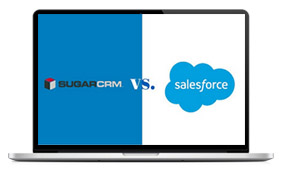 Pricing
Ease of Use
Deployment Options
Development
3rd Party Ecosystems
CRM ROI
Customization & Configuration
Feature Comparisons
Live side-by-side demo

Featured
Rankings season is upon us with March Madness right around the corner. It's been another year...

Read More

SugarCRM Inc., the company that helps global organizations build better business relationships, has named Faye Business...

Read More

Forrester defines the customer journey as the series of interactions between a customer and a company...

Read More