FayeBSG Sugar Consolidated Activity Report

Sugar is one of the most powerful sales and customer engagement tools in the CRM space today. For all of Sugar's robust reporting capabilities, there currently isn't a way to get one consolidated report of all your sales and customer interactions.
The FayeBSG Sugar Consolidated Activity Report (CAR) allows you to view all of your sales and customer communications and details in one location. With the CAR, users now have access to a single report or dashboard detailing all Calls, Meetings and Emails.
Individual users can get a better picture of their performance on an account. Now there's one place to look to see when your last activity occurred. Sales teams and management can use the CAR to get a complete picture of all activities for an account or a particular sales rep. Standard Sugar separates emails, meetings, and calls into separate buckets. Our CAR puts them all into one big bucket for more advanced and consolidated reporting and dashboards.
The key benefits include:
One report for ALL calls, meetings and emails.
See a complete snapshot of an account by critical sales activity.
Report on employee activities with clients and prospect.
Provides advanced big picture reporting on an account.
Grants access to imperative data across the entire management team.
Using the Consolidated Activity Report
A basic report will display all of the calls, emails, and meetings between your Sugar users (employees) and your clients.

While a basic report is relatively easy to do and will return all of your communications you may want to focus your results on a specific type of communication. The CAR allows you to do this by selecting the activity or activities you want to observe.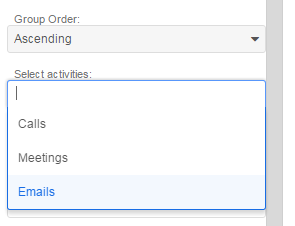 You can use CAR to report on just the Calls and Emails for a specific date range. You will notice that the report will not only give you a link to the retrieved record, but also a link to the related record, related account, and the assigned user.
Perhaps you want to observe which month in the last 6 had the most communication. There are several ways to determine this.  You could scroll through all of the results and count, or you could have the report produce a summary and/or graph of the results. In the results pane you can see the total number of Emails, Calls, Meetings, and the grand total of all communication.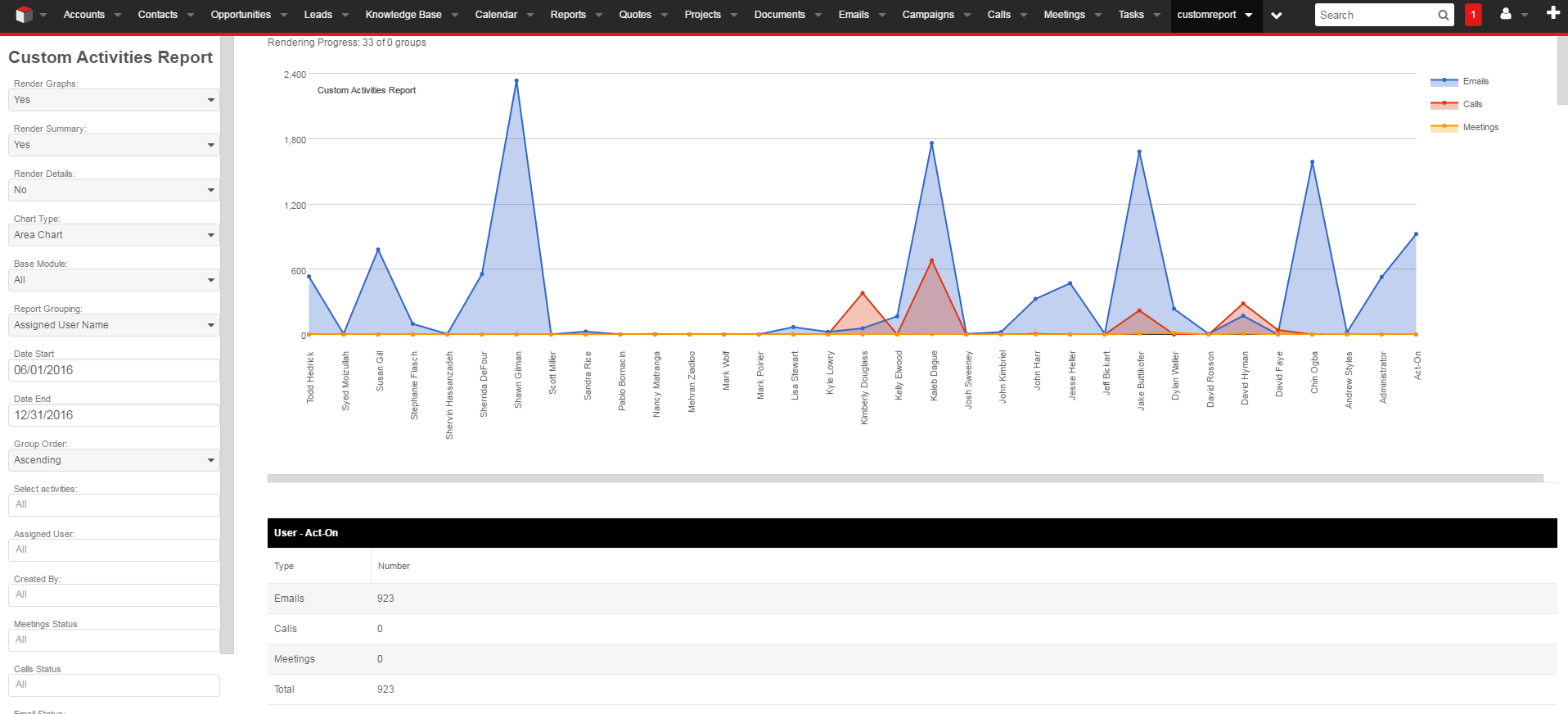 You can also choose to display these results in a graph. In this example we have both a graphical display of the communications between Sugar users and clients for the last 6 months.
However, if you hover over one of the points in the graph you will see the results for that point
These are just a few examples of reporting features with our Consolidated Activity Report for Sugar. View the Sugar Consolidated Activity Report home page for more information, or contact us today to learn more about CAR.
Featured
The Sage Fixed Assets module allows Sage 100 users to manage fixed assets effectively from acquisition...

Read More

Rankings season is upon us with March Madness right around the corner. It's been another year...

Read More

SugarCRM Inc., the company that helps global organizations build better business relationships, has named Faye Business...

Read More