Connect Sugar to your phone system with Tenfold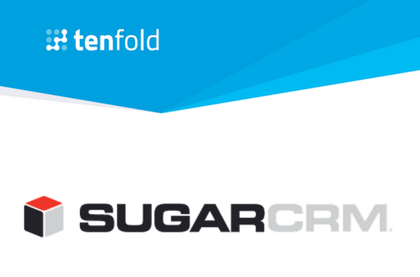 In short, Tenfold allows you to connect your phone system with Sugar.
Expanded, Tenfold is a modern performance platform, built on cloud technologies and focused on unlocking the full value of customer relationships in a recurring revenue world.
Click here to view an on-demand webinar we did with Tenfold.
Tenfold helps companies grow revenue by enhancing prospect and customer interactions, providing a framework for sales, service and support best practices, increasing organizational technology adoption and offering high-level actionable analytics.
With Tenfold, Sales, Marketing and Operations professionals benefit from:
Increased revenue growth and customer satisfaction
Improved efficiency of calls and data capture while improving CRM adoption
Visibility and analytics into actions that lead and drive top performance
The Tenfold integration with Sugar seamlessly connects your existing phone system with your CRM in a matter of minutes, allowing organizations to capture every customer and prospect interaction, increase productivity, reduce response time and build better relationships.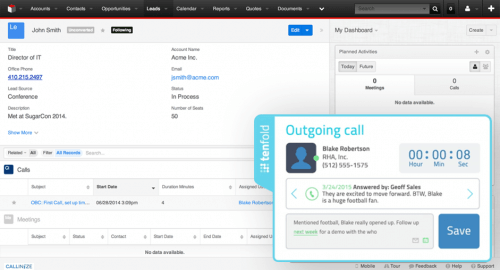 Benefits of integrating Tenfold with Sugar include insight into:
Advanced analytics dashboard and reporting
Company-wide, team-based and user analytics
Real-time and historic data
Total Calls/Talk-time
Average talk time
Connect rate by hour
Lead response time
Gamification/Leaderboards
Register today to join us for a live demo of Tenfold!

Featured
Rankings season is upon us with March Madness right around the corner. It's been another year...

Read More

SugarCRM Inc., the company that helps global organizations build better business relationships, has named Faye Business...

Read More

Forrester defines the customer journey as the series of interactions between a customer and a company...

Read More