3 Holiday Marketing Tips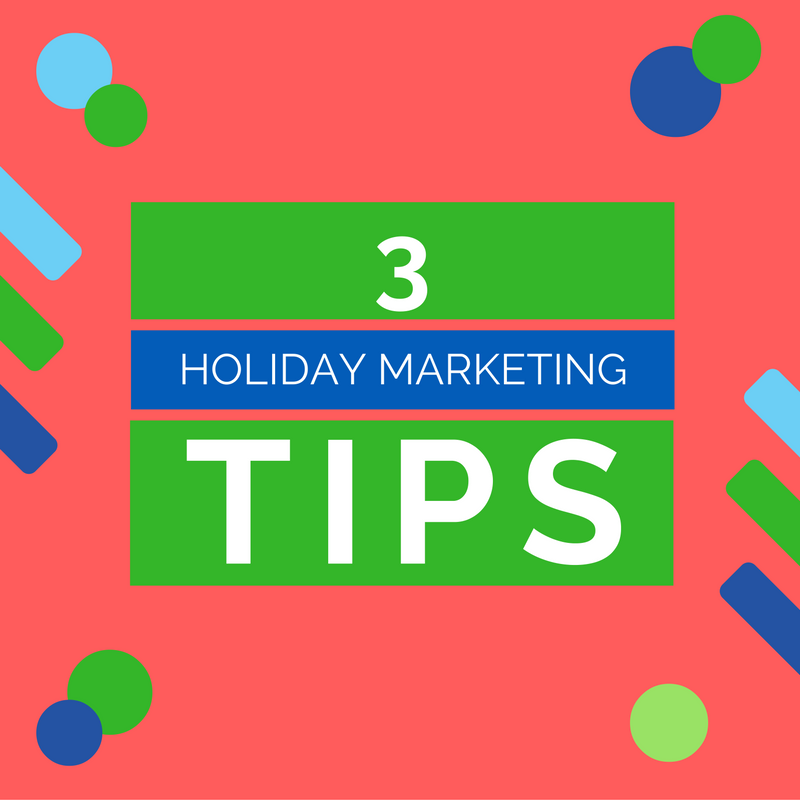 It's December which means the holidays are in full swing.  With only a few more short weeks until Christmas and New Year's, many marketers are scrambling in a few ways: either they are insanely busy trying to generate end of year demand, or they are experiencing the season lows of unresponsive campaigns and an inbox full of away messages.
For sales driven organizations the end of the year presents high performing marketers using CRM platforms and/or Marketing Automation software with a unique opportunity to hone their automation efforts. I thought it would be useful to share some collected marketing automation tips, tricks and resources to end Q4 with a bang.
If you've got some innovative ideas of your own, please do share in the comment section below!
Kaila Strong wrote a great post in which she outlined 8 Tips and Tricks for Holiday Marketing.  Strong suggested to focus on the following key areas:
Research and Strategy
Audience
Email Segmentation
Paid Advertising
Landing Page Optimization and Testing
Follow-Up Campaigns
Cause-Based Marketing
User-Generated Content
Kaila also provides some great miscellaneous tips for marketing automation. Check out the full post here.
David Kirkpatrick from Marketing Sherpa shared some really useful holiday marketing trends in his post on "8 Trending Tactics for Holiday Marketing," found here.
In this post, Kirkpatrick lists the following 8 tactics:
Tactic #1. Retarget the e-commerce website visitor
Tactic #2. Evolve your social network strategy
Tactic #3. Use paid search marketing to clicks
Tactic #4. Tailor marketing to specific devices
Tactic #5. Adapt to Google Shopping's new fee structure
Tactic #6. Use marketing automation to drive traffic
Tactic #7. Be prepared for price sensitive consumers
Tactic #8. Keep an eye on the calendar
To receive consumer marketing case studies and how-to articles delivered right to your inbox every other week, sign up for the free MarketingSherpa Consumer Marketing Newsletter.
Finally, there is a great post by Olivia Perek via Marketing Tech Blog on 6 Creative Marketing Strategies to Help you Survive the Holidays.
In this post, Perek offers the following strategies to help you survive:
Schedule Social Media Posts
Be Human
Repurpose Content: Original and Curated
Host an Event
Send Swag
Automate Emails
There are so many different strategies and tactics marketers can use when it comes to making the most of the holiday season. Marketing Automation and CRM are the common denominator for it all. If you're doing a single one of these things manually, then we should talk!
Happy Holidays to All!
Featured
Today SugarCRM announced that the Winter '19 release is here and we're excited to share with...

Read More

Not too long ago, financial services professionals built relationships by reviewing clients' portfolios via a meeting...

Read More

For all the tremendous benefits of a modern CRM system, it's not a plug...

Read More