Einstein by SugarCRM and Act-On?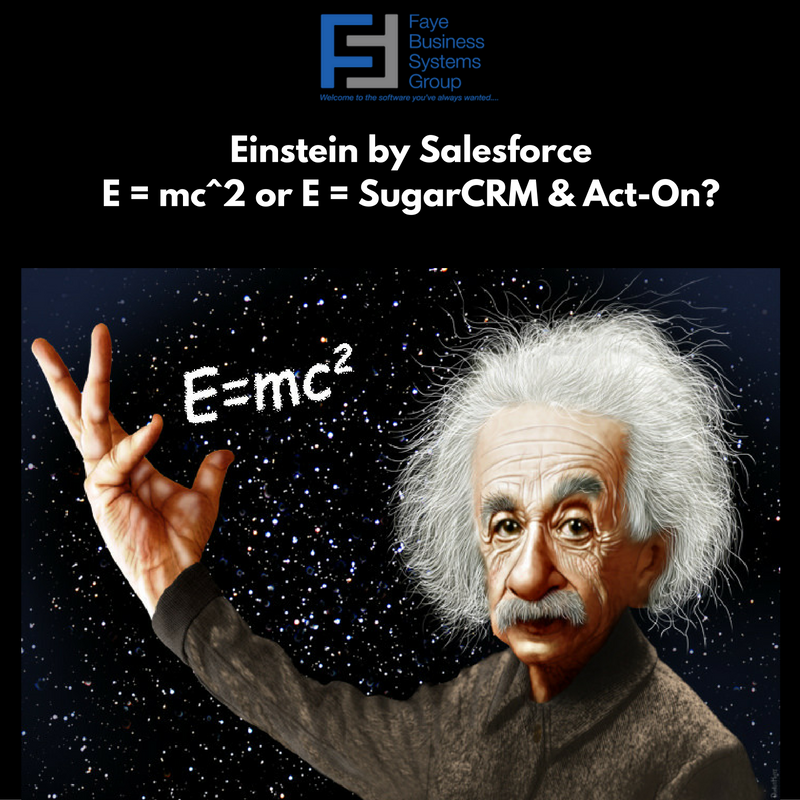 Einstein by Salesforce, Ground Breaking Artificial Intelligence or Just SugarCRM and Act-On Core Features?

Recently Salesforce announced a teaser of their new Artificial Intelligence product called Einstein. Salesforce CEO Marc Benioff tweeted out that Einstein will be the "first comprehensive AI platform for CRM." I have to admit, it sounds amazing, and cutting edge, and probably pretty expensive considering Einstein is a Salesforce product.
What does Einstein do? Essentially Einstein is a machine learning and natural language understanding tool built to help users identify and understand which sales prospects are the best opportunities. My assumption is, and mind you, this product comes out in October, is that Einstein will help users identify prospective buyers, give deeper understanding to the progress of sales/marketing programs, accelerate buyers through your sales funnel, and focus on delivering top-notch service to your prospects and customers.
As I dug as deep as I could into Salesforce's Einstein, something occurred to me: You know what Einstein sounds a lot like? It sounds to me a lot like SugarCRM and Act-On. This is just one guys opinion, but I'll show you what I mean.
Take Act-On for example. You can visit this Act-On page and see the following: "The right marketing automation solution helps you to identify prospective buyers, deeply understand the progress of your marketing programs, accelerate buyers through your sales funnel, and focus on delivering top-notch service to your customers."  Heyyyy Einstein…
How does Act-On help you identify opportunities? Act-On lets you track how a potential buyer interacts with your brand (e.g., email clicks, website visits, content downloads, and more). These digital clues give you unparalleled insight into your prospect's readiness to buy, and allow you to deliver personalized and timely marketing messages that nurture your prospects and accelerate a buyer's decision-making process.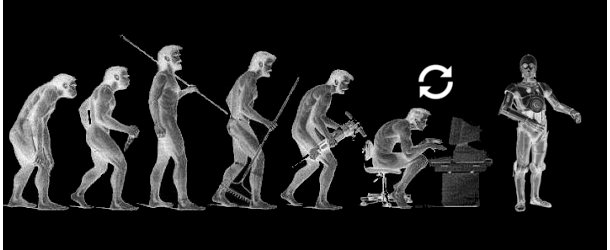 While all this is happening, you can set up any alert of your choosing. You can use lead scoring to push new opportunities to Sugar, which would then trigger a SugarCRM Advanced Workflow to your sales team to do any number of outreach activities, or enter prospects into relevant nurture campaigns.
Einstein is supposed to help you build stronger relationships with prospective buyers, but does that mean that Salesforce is lacking in this core feature? Act-On and Sugar give you data to make each communication personal with deployment tools to reach prospects in every major channel at every stage of the customer journey.
Sugar solutions already address every touchpoint in your customer journey. By empowering your employees with the right information at the right time to seamlessly guide your customers through every phase of their journey, you are already improving business efficiency, performance and customer satisfaction.
If you're using Sugar or Act-On, everyone in your organization already has insight into your marketing, sales, and service/support functions. Users can automate all these processes with customized notifications to your hearts content, I'd urge to you consider that maybe Einstein is just flashy product that Salesforce is coming out with to make up for their dips in enterprise subscriptions and renewals. Maybe the tides have turned? Maybe Salesforce has figured out what we already know, that Salesforce has never been able to compete on functionally, by price, with the coolest features that already differentiate SugarCRM and Act-On from the pack.
Just a thought.
Featured
Having a business requires that you stay on top of your game – always. It also...

Read More

Every buyer faces this question: Who installs the software? While some companies do have the resources...

Read More

The Sage Fixed Assets module allows Sage 100 users to manage fixed assets effectively from acquisition...

Read More