SugarCRM Integrations
SugarCRM Integrations!
There are so many integrations for Sugar out there it could make your brain implode then explode again, which I'm not even sure is actually possible – but I think it just happened to me when I looked at the SugarCRM Integration listings on such sites as the Sugar Exchange and Sugar Outfitters.
We've built thirteen Sugar add-on products that are stand-alone SugarCRM Integration products, but we've built countless others that are custom solutions for our clients.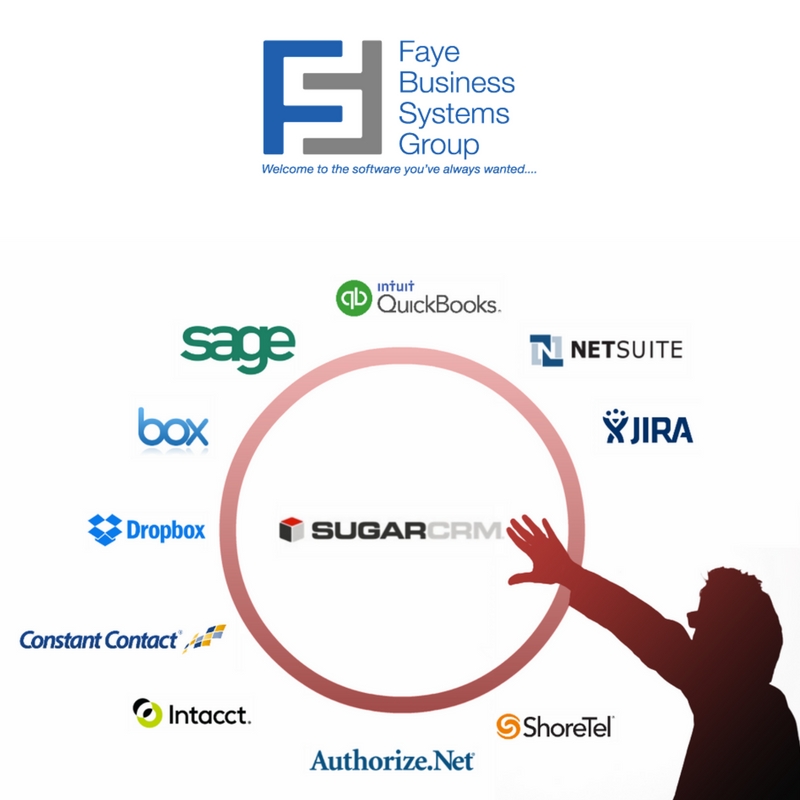 For example, our Sugar integration add-ons include Sugar integrations for:
We've created custom Sugar development projects such as:
Sugar SAP
Sugar Digium
Sugar FiServe
Sugar HelloSign
Sugar Sage 500
Sugar Syspro
Sugar Xero
It seems like there is a Sugar integration for every platform you could imagine, and if there isn't one yet we can obviously chat about building a new one. But the coolest part about Sugar is the fact that you CAN integrate your existing software with it, and you SHOULD be doing that.
Here are a few posts about the benefits of integrating software with a CRM system:
Check out our blog to find more, but these are just a few recent postings. If you want your software to integrate with your CRM, we can help with that.
Featured
Having a business requires that you stay on top of your game – always. It also...

Read More

Every buyer faces this question: Who installs the software? While some companies do have the resources...

Read More

The Sage Fixed Assets module allows Sage 100 users to manage fixed assets effectively from acquisition...

Read More