How Small Companies Manage Admin Responsibilities in SugarCRM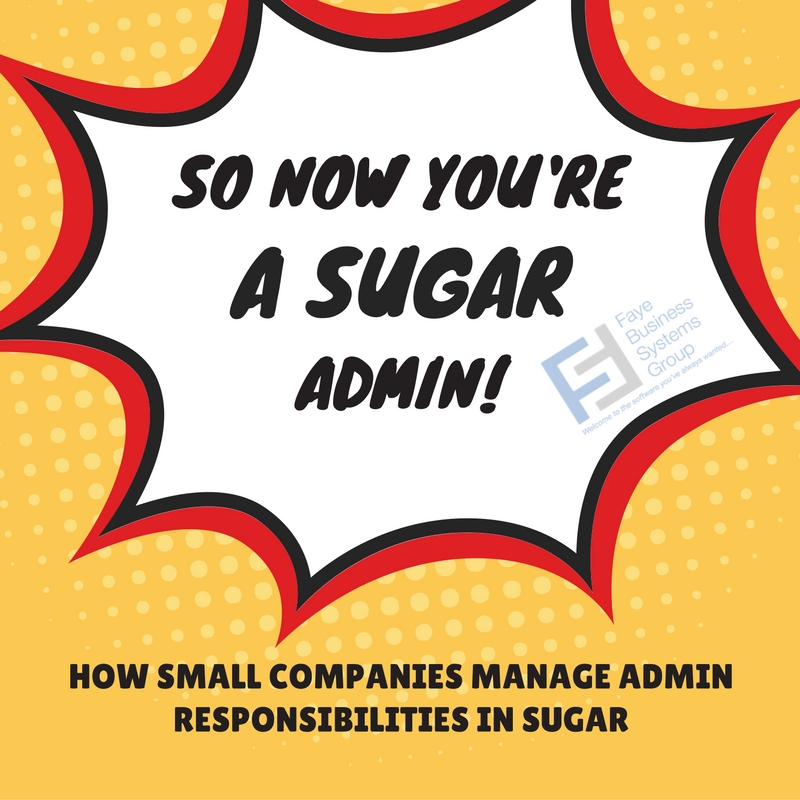 I was recently asked an interesting question by a current customer:
"How is a small company supposed to manage Admin responsibilities within Sugar?"

I have worked with hundreds of Sugar customers over the past 3 ½ years as Customer Success Manager for FayeBSG. Interestingly, it's the first time I have received that question, but so glad I did.
I understand that small companies do not have many resources (time or personnel) to dedicate to ongoing support of Sugar so let's go over a realistic approach. When I say "Admin" this is the person/people with unlimited access to Sugar – they can make any modifications within the system and see all information. So of course, it needs to be trustworthy team members. However, the job role doesn't matter as long as they have the ability to learn and understand Sugar as a product and have time to do so.
Admin responsibilities include:
Setting up new users
Creating new fields
Changing layouts
Configure Email Settings
If you need to offset some of the other responsibilities, a good way to do so is to train your users to be relatively self-sufficient. There is plenty of user training on Sugar University or you can schedule some time to do it as a group (my vote is to involve snacks or pizza…food always helps foster a great atmosphere to relax and learn!).
Here are things you don't need an Admin to do:
Creating reports
Setting up dashboards
Modifying List View(s)
Setting up the Outlook plugin
Featured
Rankings season is upon us with March Madness right around the corner. It's been another year...

Read More

SugarCRM Inc., the company that helps global organizations build better business relationships, has named Faye Business...

Read More

Forrester defines the customer journey as the series of interactions between a customer and a company...

Read More