How CRM Can Increase Your Sales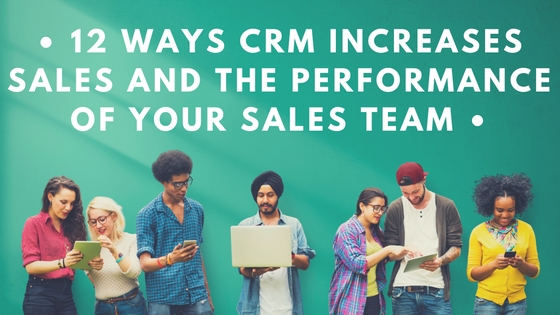 Struggling with sales? 12 Reasons CRM Software Can Increase Your Sales
[Infographic Below]
Customer relationship management (CRM) systems have long been seen as beneficial to any sales organization. However, CRM benefits used to typically favor management – while the "front line"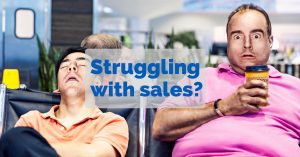 users of CRM, the sales representative, saw CRM as a necessary evil. It's no wonder, because traditional CRM systems have been seen as inflexible, time-consuming productivity drains.
But that notion of CRM is becoming outdated. Modern CRM solutions are available today, which shift the focus of empowerment and development to the most valuable user – the sales rep. By designing CRM with the sales rep in mind, the entire organization benefits from increased data quality, enhanced productivity, and more predictable revenue pipelines.
And while it is one thing to equip quota-carrying sales representatives with highly personalized CRM tools, the success of sales organizations goes beyond simply empowering sales reps and managers. To truly reap the benefits of a CRM initiative, every single individualM that supports the sales process must have access to the system. This ensures everyone is on the same page, and able to collaborate and sell more effectively across the board.
To reach this level of enhanced sales automation, organizations must choose the right CRM. One that is not only focused on the individual user, but priced in such a manner that putting the solution into a more expansive user group remains cost effective. And we can help with that.
The following infographic, 12 Reasons CRM Software Can Increase Your Sales, illustrates the benefits of CRM for the sales rep. In addition, it outlines the importance of providing access to CRM to the extended sales organization – and the benefits a sales organization reaps when ALL individuals, not just reps and managers, are on the same page.
Featured
The Sage Fixed Assets module allows Sage 100 users to manage fixed assets effectively from acquisition...

Read More

Rankings season is upon us with March Madness right around the corner. It's been another year...

Read More

SugarCRM Inc., the company that helps global organizations build better business relationships, has named Faye Business...

Read More