5 Ways to Keep Track of Your Customers

Keeping track of your customers, leads, prospects, opportunities and quotes in one central location may sound like a no brainer, but when you're managing hundreds of clients and projects, it's easy for one or two (or more) pieces of information to slip through the cracks.
Most of us are pretty diligent about keeping track of customers, and many of us may not have systems like a CRM in place where all users are contributing shared knowledge. If you are using a shared knowledge base or repository of your customers, hopefully you don't have someone like Homer Simpson on your team.
If you've got a list of clients somewhere and you're guilty of pulling a Homer on one of them, you could be doing some real damage to your organization. Every piece of information and communication with clients' should be documented, for so many reasons, and we're going to introduce you to 5 ways to keep track of your customers using CRM so your organization never experiences a nuclear meltdown.
5 Ways to Keep Track of Your Customers
1. CRM*
The number one way to keep track of your customers is to use a CRM. This is number one with an asterisk because 2-5 on our list are all features of a CRM, and they are also features of SugarCRM, which is our chosen CRM platform. Other CRM platforms may or may not have features like these functions. The asterisk is also needed because CRM is so important to an organization, that keeping track of your customers is just one of many growth features that a CRM will do for a company.
The SugarCRM catch-phrase is "the company that enables businesses to create extraordinary customer relationships with the most empowering, adaptable and affordable CRM solution on the market." Focusing on customer relationships, CRM offers a way to easily track, manage and engage all customers (as well as leads, prospects, opportunities, etc…).
If you're using an excel sheet to track your customers, or some type of spreadsheet or custom system, it's pretty easy to export all that data and import it into the Sugar platform. Regardless of how you get your current data into a CRM platform, the implementation process is pretty straight forward and once it's all set up your company will become connected like you've never seen before.
The benefits of Sugar start with:
Your Team on Steroids: All reps get access to better data, with more timely data, and mobile accessibility, which all lead to increased deal sizes, real-time information on clients and happier customers.
Flexibility and Customization: Sugar can be customized by non-technical users via Sugar's Studio tools. Custom fields, workflows, and home screen layouts can all be managed by standard users.
Integrations: Because Sugar is the most popular Open Source CRM in the world, there are a myriad of community developers as well 3rd party plug-in's that can work out-of-the-box to help meet your business needs. Sugar Integrates with Accounting and ERP software, Email Marketing, Social Media, and many other platforms come out-of-the-box.
Affordability: Sugar is less than half of the cost of comparable CRM packages like Salesforce.com
Mobile Access: Sugar Mobile is included with all Sugar subscriptions. You can access Sugar from your Android, Blackberry, iPhone, or tablet. You will no longer have to deal with the complicated VPN process, as all employees will have access to Sugar via their mobile devices. Sugar can be accessed from mobile browsers as well as a dedicated application.
Hosting Options: Sugar was designed so it can be hosted in multiple environments (On-premise/cloud/hybrid solution), and is compatible with multiple platforms (Windows vs. Linux). It's your decision.
2. FIELD REQUIREMENTS
One of the cool features about using Sugar is that you can make certain fields mandatory. For example, say you've got yourself a sales rep that identifies with Homer Simpson, and continually forgets to keep information like email addresses, alternate phone numbers, call logs, lead source, sales stage, original interest for contacting your company…to name a few.
You can make certain fields required so you never have to worry about a lack of information.  If an employee leaves your company it can be a massive undertaking to figure out what was communicated with leads and prospects, for example, if a new sales rep needs to take over a potential deal.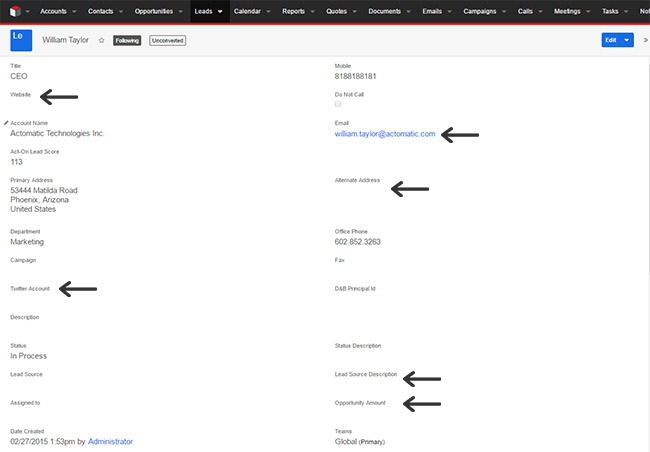 Each record can have mandatory fields, so a sales rep cannot make or get credit for a new lead or contact without filling in all the information. Companies that are successful with CRM implementations are police-like when it comes to capturing information. They enforce the mandatory fields and make sure everyone is capturing the necessary information for every record.
3. INTEGRATED SYSTEMS
You're probably already using other software platforms to do some of the stuff that CRM does, or maybe you're using QuickBooks or Sage 100.  There are hundreds of existing Sugar integrations out there that enable you to connect other software to your CRM. For example, we've built 13 Sugar integrations and you can find much more on the Sugar Exchange and Sugar Outfitters.
We like to say that information shouldn't be kept in silos. This means that companies that are integrating already existing software with their CRM see increased user adoption and experience an overall successful transition into having a full picture of a customer. For example, we've got marketers using our Sugar instance to see average deal sizes and build target lists based on demographics or products.
4. AUTOMATED WORKFLOWS
Workflows enable you to automate repetitive tasks to help increase efficiency and ensure business processes are followed. With each workflow you set up in Sugar, you can define a set of conditions to be met and any combination of alerts and actions to trigger once the conditions are satisfied.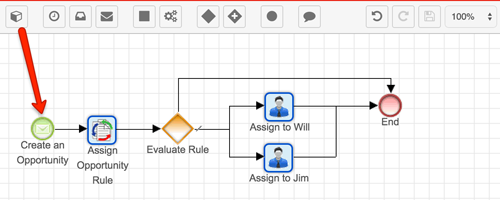 You can set up workflows for any number of tasks. You can automate alerts and notifications, for example if a deal gets closed, or a new lead comes in from your website. You can set up dashboards to monitor process status or set up notifications for an assigned department to complete a set of tasks once a certain action occurs.
Workflows enable you to simplify, customize and extend best practices and continuously improve efficiency.Check out our training classes on Advanced Workflows.
5. MAP YOUR CUSTOMERS JOURNEY
What is a customer journey? By tracking and mapping the actions of individuals across all departments, you can develop a visual customer journey map that details every single step, internally and externally, of your customers.  With a customer journey map, Sugar users can align themselves to their customers' point-of-view and uncover patterns and best-practices with their customers' decision journeys.
SugarCRM just released a Customer Journey Plugin, which was developed by Addoptify in cooperation with internationally-recognized customer strategist Phil Winters. It is based on best practices from his work with more than 650 organizations that have reoriented their businesses around a deeper understanding of the customer's decision processes. Last year, SugarCRM teamed up with Winters for the broadly acclaimed i2i Customer Journey workshop series. At more than a dozen events around the world, Winters guided participants through a series of exercises to build understanding of the customer's perspective for their organizations.
Utilizing a customer journey map boosts sales performance and strengthens customer engagement with a more seamless experience.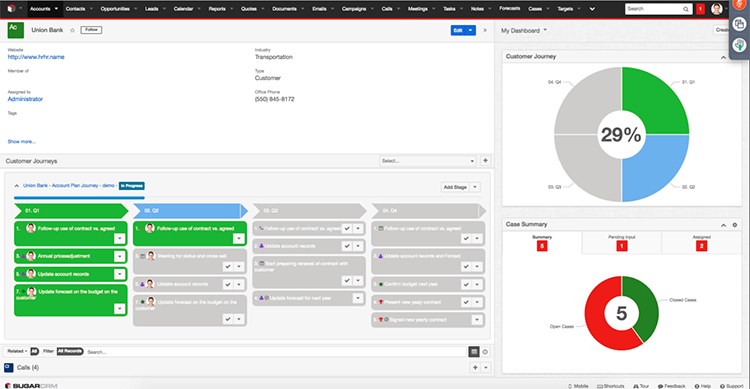 Have you ever used a client management system for your business? Did it help boost sales and grow your business? If you used other CRM tools, what would you add to this list? Share your experience in the comments section below.
Featured
The Sage Fixed Assets module allows Sage 100 users to manage fixed assets effectively from acquisition...

Read More

Rankings season is upon us with March Madness right around the corner. It's been another year...

Read More

SugarCRM Inc., the company that helps global organizations build better business relationships, has named Faye Business...

Read More