SugarCRM Dropbox Integration
The SugarCRM Dropbox Integration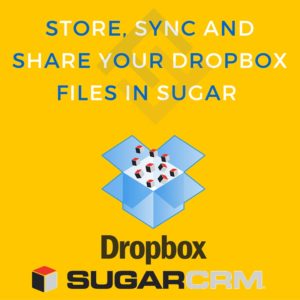 The SugarCRM Dropbox Integration built by FayeBSG is the CRM solution for Dropbox, the cloud document storage and management platform.
FayeBSG's SugarCRM Dropbox Integration allows Sugar users to use Dropbox to manage all of their cloud hosted files, and access them inside of any Sugar account, lead, or opportunity record.
Integrating your file sharing and cloud storage system with a CRM bring a whole new level of productivity and collaboration for your business.
Cloud file sharing integrated with CRM has given users more access to the collective sharing of document storage than ever before.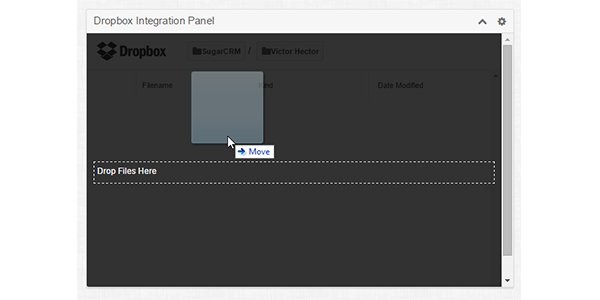 The value and necessity of use for a Dropbox integration for Sugar has taken off since Dropbox recently unveiled tools for scanning documents using a smartphone camera, as well as for creating new Microsoft Office documents with the click of a button (See Bloomberg Technology article here).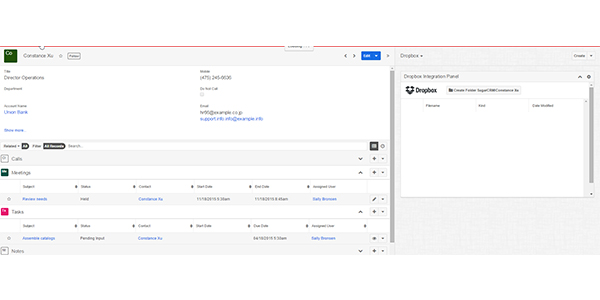 With our SugarCRM Dropbox Integration, you can manage, access, and share any amount and type of file on Dropbox within Sugar, ensuring your sales team has the most up-to-date materials. You can also create shared workspaces within Sugar to collaborate with colleagues, partners, and customers. In addition, sales people can email files, edit documents, fax agreements, and sign contracts within Sugar using services from Dropbox's other integrated service.
See a 5 minute demo of the SugarCRM Dropbox Integration
Contact us to learn more about our SugarCRM Dropbox Integration.
Featured
Choosing a new CRM isn't an easy decision. However, once an organization gets to the finish...

Read More

Should you host your customer relationship management software in the cloud? Short answer: yes. We're going...

Read More

Have you ever heard of Pareto's Principle? Neither had we by that name. But it's also...

Read More