Customer Journey Plugin for SugarCRM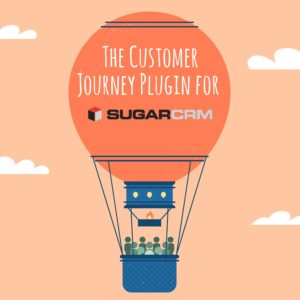 If you are part of the SugarCRM Community like we are, you've likely been hearing a lot of buzz lately about the Customer Journey Plugin that was recently released for the Sugar Platform.
If you don't know what a Customer Journey is, fear not, you're not alone. Most organizations think they have a general idea what their customer's experience is, but as Phil Winters has explained in countless Customer Journey workshops, a customer's journey and a customer's experience are similar in some ways, but different in others.
In this post we're going to discuss the following:
What is a Customer Journey?
What is the Customer Journey Plugin for SugarCRM?
How much does the Customer Journey Plugin cost?
What is a Customer Journey?
A Customer Journey is essentially an extension of the customer experience, however the key difference is that in the customer journey, there's a series of actions and interactions along a unique path that your customer's choose to follow.
The Customer Experience is different in that their experience is defined as the sum of all experiences a customer has with a supplier of goods and/or services, over the duration of their relationship with that supplier.
The only way to get to Oz is to follow the yellow brick road, but it's not as simple as that for Dorothy, is it?
What is the Customer Journey Plugin for SugarCRM?
The Customer Journey Plugin for Sugar is an enterprise solution that automates complex business processes and maps them to the customer journey. By coordinating and streamlining the actions of individuals across departments, the solution boosts sales performance and strengthens customer engagement with a more seamless experience.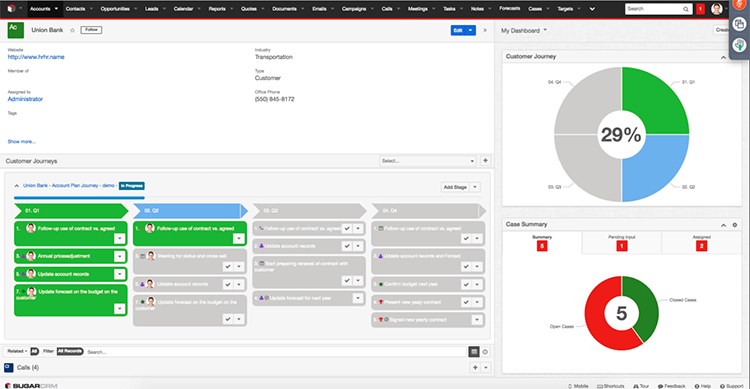 The new plugin has two unique features: a Customer Decision Indicator chart, which displays the individual customer's stages throughout the entire decision journey, and an advanced Customer Decision Workflow Panel, which quickly describes every task or action the user must complete in order to help a customer advance to the next decision stage. The result is a streamlined process that synchronizes all customer-facing activities, from marketing and sales through on-boarding and renewal.
How Much Does the Customer Journey Plugin Cost?
The Customer Journey Plugin is available for all versions of the Sugar Platform (Sugar Professional, Sugar Enterprise and Sugar Ultimate) for $15 per user, per month.
Contact us to learn more about the Customer Journey Plugin, discuss special pricing and to take advantage of early adoption pricing.
Featured
Having a business requires that you stay on top of your game – always. It also...

Read More

Every buyer faces this question: Who installs the software? While some companies do have the resources...

Read More

The Sage Fixed Assets module allows Sage 100 users to manage fixed assets effectively from acquisition...

Read More