5 Ways to Align Sales and Marketing
5 Ways to Align Sales and Marketing (On Demand Video)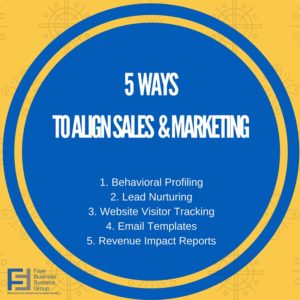 Sales and Marketing teams don't always see eye-to-eye, you've likely heard that once or twice before. In truth, there's no reason this dynamic should exist anymore. The key is to utilize tools that enable sales and marketing to speak the same language. CRM and Marketing Automation tools gives both sales and marketing some common ground in which they can both benefit from actionable analytics and data.
What type of actionable data are we talking about? We're talking about enabling your sales team with real time access to data detailing all the "yelling and screaming", your marketing department is doing, for example:
Email campaigns
Web Forms
Landing Pages
Events and Webinars
Automated Programs
Social Publishing
Your sales team should first and foremost be living inside their CRM. With the Sugar integration for Act-On, your sales team is able to see all of the yelling and screaming marketing is doing inside of a contact, lead or target record in Sugar.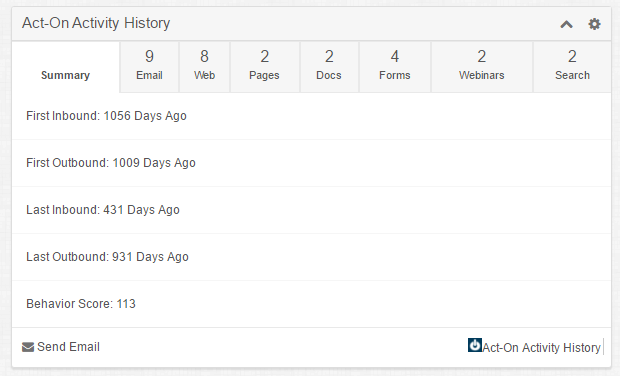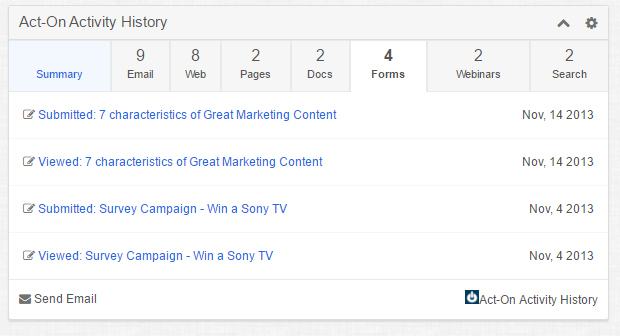 And vice versa, your marketing team is able to work with your sales team to build out collaborative content and programs that include action items to create instant workflows pushed to your CRM, such as creating new calls, tasks or lead records that a sales rep can bounce on in real time.
Check out our on-demand video on the 5 Ways to Align Sales and Marketing. We demo some of these cool features, as well as cover the following sales and marketing alignment tools:
Behavioral Profiling
Lead Nurturing
Website Visitor Tracking
Email Templates
Revenue Impact Reports
Featured
Choosing a new CRM isn't an easy decision. However, once an organization gets to the finish...

Read More

Should you host your customer relationship management software in the cloud? Short answer: yes. We're going...

Read More

Have you ever heard of Pareto's Principle? Neither had we by that name. But it's also...

Read More