Your Decision Engine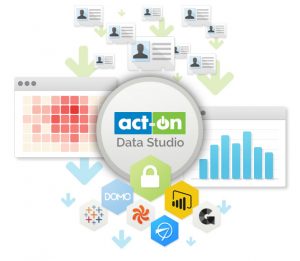 Marketing Automation users are inherently collecting valuable behavioral data about prospects and customers. What's behavioral data? Marketing Automation platforms like Act-On allow you to track online behavior such as webpage views, email clicks, and content downloads.  All of this data is aggregated in many ways, the most common of which is lead scoring, or behavioral data. This data is telling a story about your audience and reveals the true impact of your marketing programs. But how can having all of this data help you make better marketing decisions?
Act-On has a new Enterprise feature called Data Studio, that allows you to take all this valuable information and put that information to work. Act-On's Data Studio makes it easy to uncover new insights about the performance of your marketing programs to help you make smarter marketing decisions.
With Data Studio, you have powerful controls that allow you to filter, aggregate, or export data to answer key questions about marketing performance. You can look for broad trends across all your campaigns, or drill into the nitty-gritty details of a single program.
You can create powerful eye-catching charts and graphs that make your data engaging and easy to digest. Find relevance among thousands of variables and communicate concepts to others with built-in visualization tools.
Data Studio report templates make it easy to answer common questions, and give you a solid starting point for more complex reports. Reveal your best (and worst) performing landing pages, uncover your audience's favorite eBook topics, or pinpoint the best days of the week to deploy emails.
Ready to see Data Studio in action? Click here and try Act-On Free for 15 Days. See how Act-On can power up your marketing programs.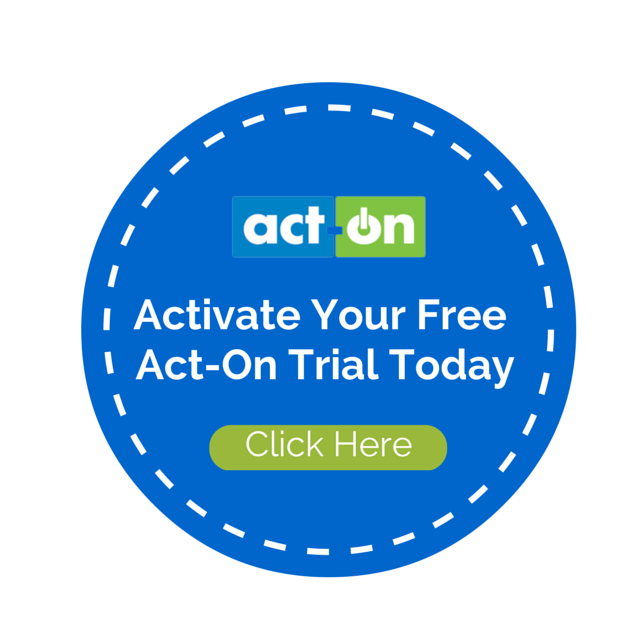 Featured
Choosing a new CRM isn't an easy decision. However, once an organization gets to the finish...

Read More

Should you host your customer relationship management software in the cloud? Short answer: yes. We're going...

Read More

Have you ever heard of Pareto's Principle? Neither had we by that name. But it's also...

Read More