SugarCRM Mobile 3.0.3 Released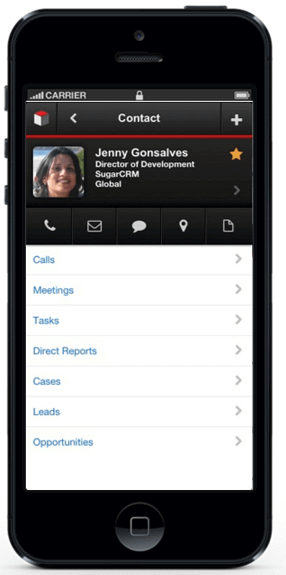 One of the many cool things about using Sugar is the Mobile CRM aspect of use.  Sugar users can stay in touch while on-the-go with Sugar Mobile functionality. Sugar offers smartphone and tablet access that is hassle-free so you can continue to work away from the office.
Mobile CRM changed the way salespeople interact with data — but salespeople want to interact with data through the mobile device of their choice. SugarCRM offers a range of mobile solutions to make every connection count, from any location. For both smartphones and tablets, there's a Sugar app or mobile browser solution to keep teams as productive in the field as they are behind a desk.
SugarCRM released SugarCRM Mobile 3.0.3, the newest update to the mobile application.
You can review what was included in this update through the following release notes:
SugarCRM Mobile for Android Release Notes 3.0.3
SugarCRM Mobile for iPhone Release Notes 3.0.3
This latest release addresses bugs identified in prior releases, including an issue where searching for users via the Guest field on a call or meeting record does not return the expected results.
All existing installations of SugarCRM Mobile will be upgraded through the phone or tablet's native upgrade functionality. Alternatively, upgrades can be performed by searching for "SugarCRM Mobile" in the application store for your device or using the following links:
Note: SugarCRM Mobile 3.0.3 is compatible with Sugar 6.7.1 and above.
Check out this great video and "Say hello to the new SugarCRM Mobile".
Featured
Choosing a new CRM isn't an easy decision. However, once an organization gets to the finish...

Read More

Should you host your customer relationship management software in the cloud? Short answer: yes. We're going...

Read More

Have you ever heard of Pareto's Principle? Neither had we by that name. But it's also...

Read More