Sugar Version 7.7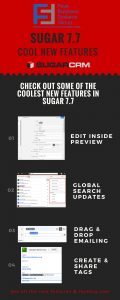 SugarCRM announced the release of Sugar Version 7.7. There are dozens of cool new features that are published in the SugarCRM Community, however we're going to highlight a few of them that have our team buzzing.
---
View a recent webinar in which we cover some of the new features of Sugar 7.7
Edit Inside Preview
First of all, there is now a really cool feature that gives users the ability to edit from the preview pane. This feature saves users an extra step when they want to make quick edits to records from a list view.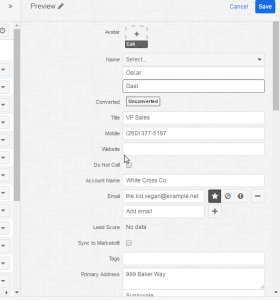 ---
Global Search
There have been improvements made to the Global Search user interface. As you can see in this image, when you make a general search such as by name, and then select a record, you now get some cool search tag options.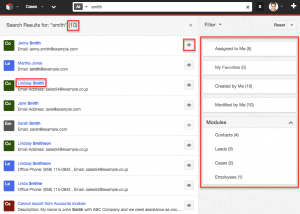 ---
Email
More time saving features have been added to the email creation tool. Recipients can now be dragged and dropped across the To, CC, and BCC fields in the Compose Email window.

---
Tagging
Sugar users can now create and share and share tags which can be used to identify records in filters, dashlets and reports.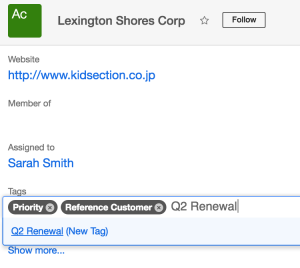 ---
Customers hosted in On-Demand environments will receive further communication regarding their automatic upgrades shortly. Customers hosting their Sugar instance on their own servers can review the installation and upgrade instructions for these releases, found at the following links:
• Ultimate 7.7 Installation and Upgrade Guide
• Enterprise 7.7 Installation and Upgrade Guide
• Corporate 7.7 Installation and Upgrade Guide
• Professional 7.7 Installation and Upgrade Guide
Visit the Sugar Community to see a list of all these cool new features and contact us if you should have any questions.
Featured
Having a business requires that you stay on top of your game – always. It also...

Read More

Every buyer faces this question: Who installs the software? While some companies do have the resources...

Read More

The Sage Fixed Assets module allows Sage 100 users to manage fixed assets effectively from acquisition...

Read More