Vote Visual Property Manager | AppThrowdown SugarCon 2016

SugarCon 2016 is coming up in June, and we're getting really excited. FayeBSG is a Silver Sponsor at SugarCon this year, SugarCRM's annual conference for customers, partners, developers and technology experts to explore the latest CRM trends and innovations. If this year's SugarCon is anything like last year, then the Sugar community is in for a real treat!
One of the many cool events that takes place at SugarCon is the AppThrowdown. This is where development partners showcase the latest and greatest in Sugar apps and integrations.
FayeBSG is extremely excited that our newest Sugar app, our Visual Property Manager (VPM) for Sugar has been accepted as an AppThrowdown contestant!
Our Visual Property Manager has been getting some amazing interest from Property Managers and Real Estate professionals from across the country, but we need your help! 
There is a contest under way where "likes" are being counted for the coolest Sugar apps and integrations.  The contestant with the most likes will get to present live at SugarCon.
We'd love your vote! Here's how to like our Visual Property Manager: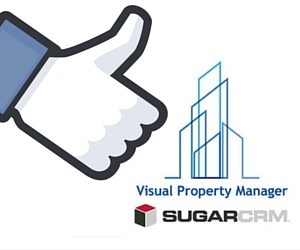 Join the new SugarCRM Community: https://community.sugarcrm.com/welcome
Find our VPM Listing in the "Recent Blog Post Section"
Like our post
The Visual Property Manager for Sugar gives Property Managers a visual representation of crucial property data that you store in your CRM. This a Property Management tool built with customer relationship management in mind, so you're able to manage your lead and prospect data as well.
If you haven't seen the demo yet, you can view it here.
Check out the full SugarCon 2016 Agenda here. 
Thanks for your vote!
Featured
Rankings season is upon us with March Madness right around the corner. It's been another year...

Read More

SugarCRM Inc., the company that helps global organizations build better business relationships, has named Faye Business...

Read More

Forrester defines the customer journey as the series of interactions between a customer and a company...

Read More