Setting Up Multiple Dashboards in Sugar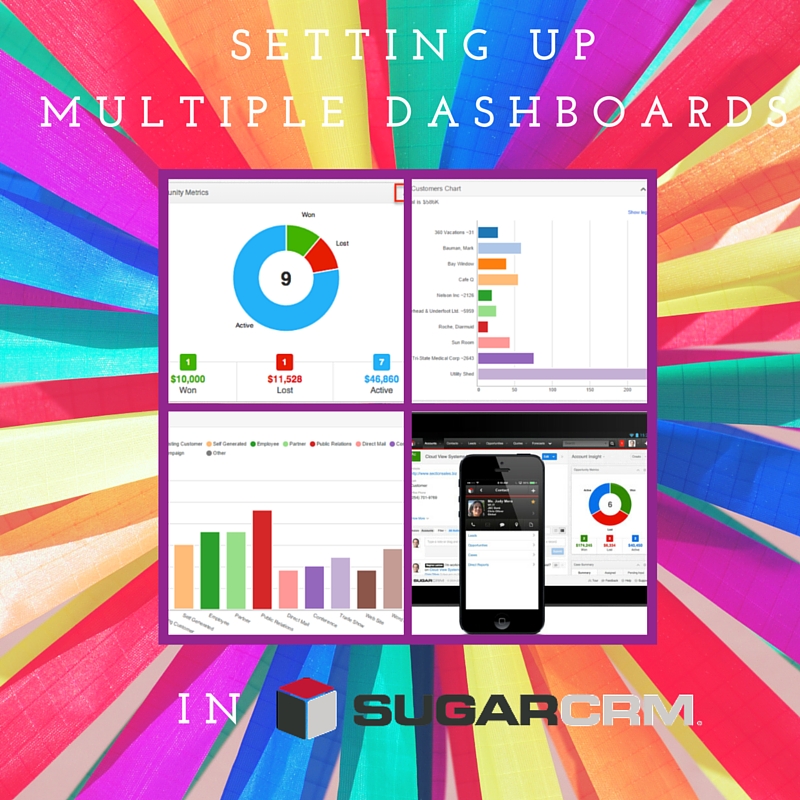 Sugar dashboards show real-time information and are designed to be the starting point of your day. Dashboards can be uniquely set up for each user to accommodate any information that is most important to easily view, such as scheduled calls, meetings, accounts, open opportunities or reports.
Some Sugar users may find it more convenient to set up multiple dashboards to keep specific information organized and grouped together. This option is available to all users, regardless of being an Admin or regular user but may be especially useful to someone in a management or administrative role.
Out of the box with Sugar there will be two dashboards available: My dashboard and the Help dashlet.
My dashboard (you're welcome to rename if desired) is the home screen displayed after logging in to Sugar. To access or create additional dashboards, simply click the dropdown arrow next to the Sugar cube in the far left corner of the screen.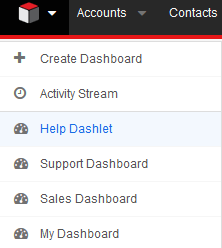 The Help dashlet offers a quick link to SugarCRM related resources, such as Sugar University, Community forums, and Documentation and Support (this page can also be accessed by clicking on the Help icon in Sugar's footer).
To add a new dashboard, click the create dashboard option, enter a name and follow the steps on setting up new rows and columns of information. There is no limit to the number of dashboards that can be created.
The dashboard highlighted in blue indicates which is currently being displayed. To flip between dashboards always navigate to the Sugar cube.
For more information about dashboard, please visit Sugar's Application Guide here.
Featured
Rankings season is upon us with March Madness right around the corner. It's been another year...

Read More

SugarCRM Inc., the company that helps global organizations build better business relationships, has named Faye Business...

Read More

Forrester defines the customer journey as the series of interactions between a customer and a company...

Read More