SaaS Stocking Stuffers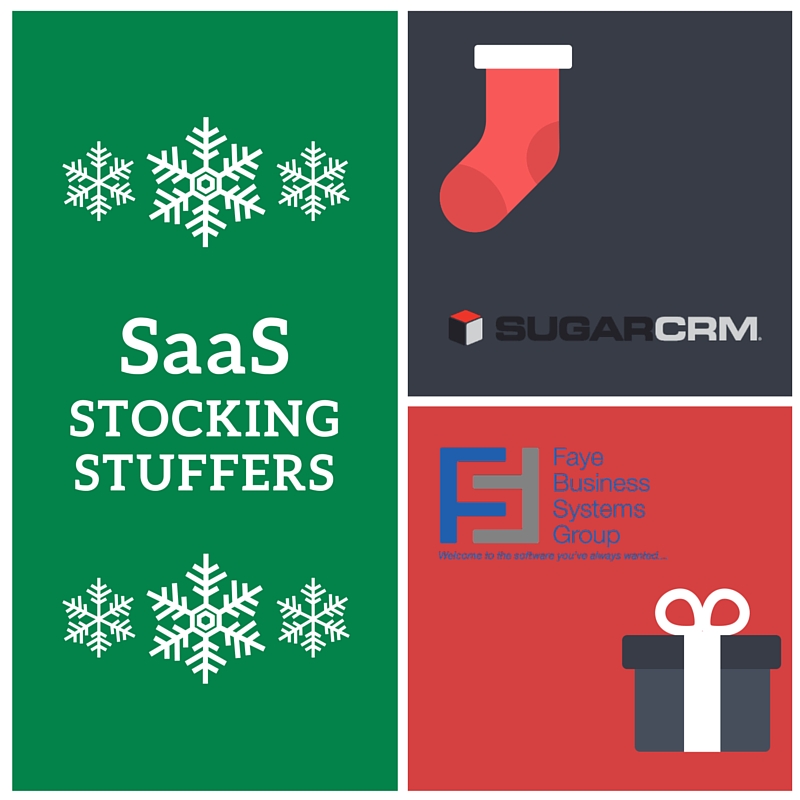 Black Friday and Cyber Monday are gone, but the ever-lingering desire to spread holiday cheer loiters as welcomingly as Kobe Bryant's formal retirement announcement.
Faye Business Systems Group is a Software Company at our core, known for our breadth of SugarCRM Integration Add-On Products and custom software solutions.
That's why we feel the need to share with you what's going to be in our SugarCRM stocking this year…and yep, you guessed it…we're using Christmas stockings as metaphors for our favorite Customer Relationship Management platform, and we're cramming it with some of our favorite features.
This year our Sugar stocking is getting some pretty awesome goodies.
Starting with a completely transformed User Interface; Sugar is entirely dedicated to the individual CRM user experience. What does that even mean?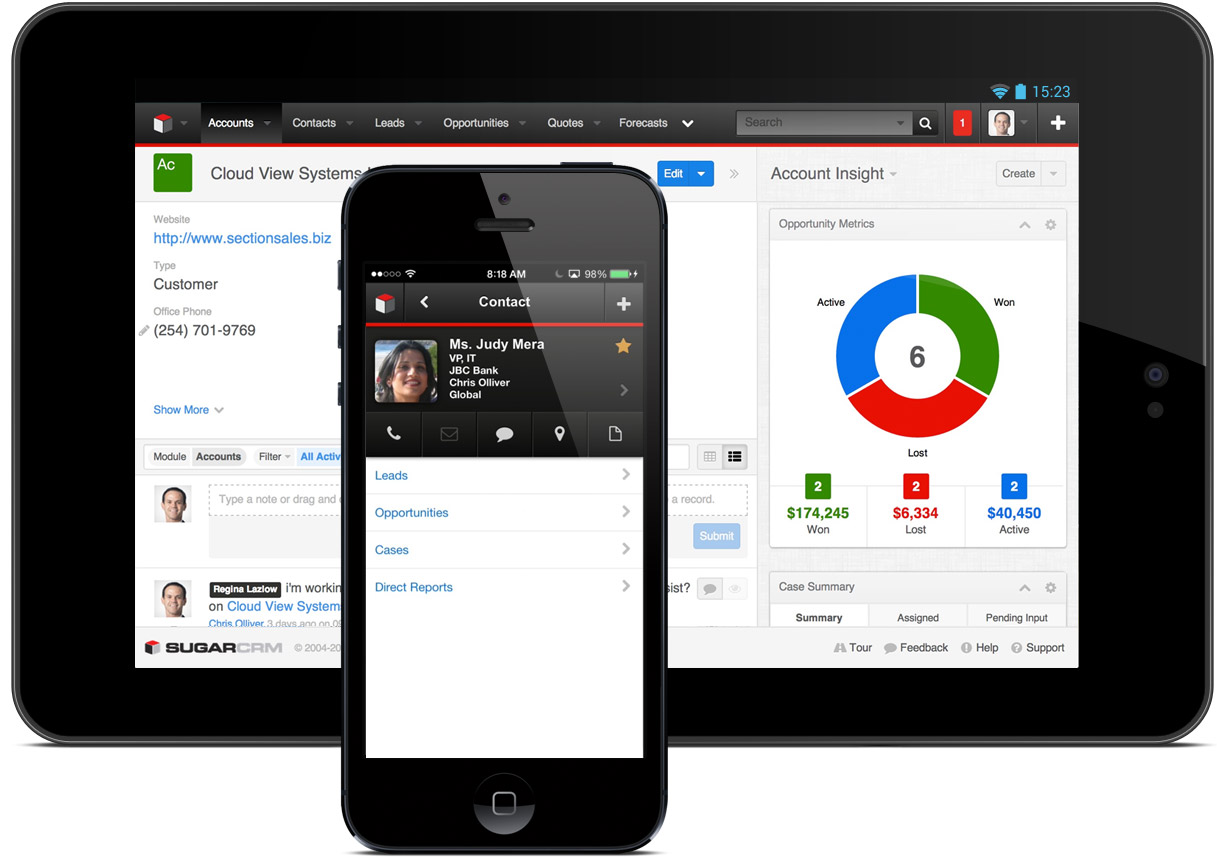 The individual CRM user experience means a single platform that mimics a typical consumer app. You've got a simple mobile interface that's ridiculously straightforward, and your entire team will have the luxury of automated sales, customer service and marketing processes.
Next in the stocking is a sales and marketing team that's closer than a handful of M&M'S.
It's pretty common that most organizations can get a lot better at their communication between sales and marketing teams. When you've got sales and marketing using Sugar, you're empowering your employees with an uncomplicated system providing a comprehensive view of every step in the sales cycle.
Marketing can see when a lead comes in from a web form, what the lead source is, what pages that lead is visiting and set alerts for when leads on their website. When a lead becomes sales ready, all the data is captured in Sugar, so when the lead is passed off to Sales to begin their process, they have a laundry list of ammunition to engage with.
Finally, Sugar gives you the ability to assign leads to specific individuals or teams, which reduces any miscommunication on who gets what lead, and ensures that your company doesn't look unprofessional by having multiple sales reps contacting the same individuals.
Sugar has been so good this year; its stocking would be neglected if it wasn't gorged with Advanced Workflows.
You can set up automated workflows to ensure heaps of awesomeness. How awesome? How about renewal notifications or post-sale follow ups…lead nurturing programs anyone? Getting ahead of the competition means being the best and the fastest at what you do. With such revenue-generating actions automated with Advanced Workflows, your existing customers will become your greatest revenue producing source – after all, research shows that it's significantly less expensive to up-sell and cross-sell to your existing customers in comparison to prospects.
An easy to use interface, a tighter sales and marketing team, and a customized to your specifics, well-oiled machine running in the background of your organization – when Sugar gets dumped out of your stocking this Christmas, you can be sure that 2016 is going to be the year of CRM for your organization.
Featured
Rankings season is upon us with March Madness right around the corner. It's been another year...

Read More

SugarCRM Inc., the company that helps global organizations build better business relationships, has named Faye Business...

Read More

Forrester defines the customer journey as the series of interactions between a customer and a company...

Read More