Importing Data Into Sugar Best Practices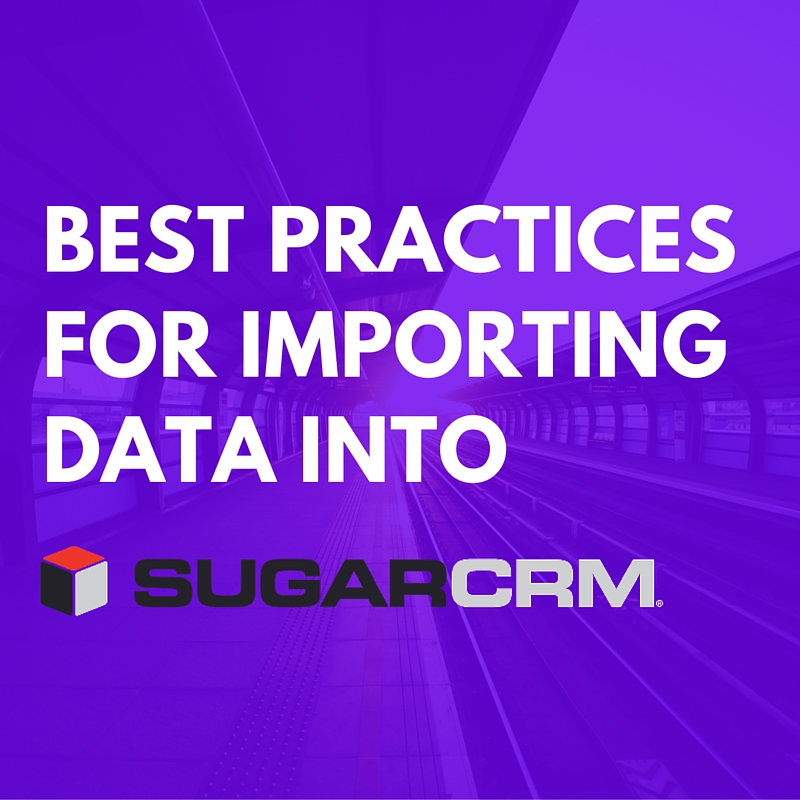 I recently got a question from a new Sugar client about best practices on preparing your data to be uploaded into Sugar. The upload must be done via .csv file and needs to be separated by module. It is done separately because each module has unique fields and data.
A common example would be:
One .csv for Accounts
One .csv for Contacts
One .csv for Leads
It is highly recommended to "clean" the data before it goes into Sugar. This essentially means going through the information to make sure it's correct and formatted properly. Fill in as many spaces as possible. Separate a person's name into two columns: a column for First Name and a column for Last Name. Take out any unneeded characters and make sure there is only one email address per column.
All fields need to be in Sugar and in the proper modules layout before you try to import. To check if the field are there, go to the module and compare the fields to what you have on the spreadsheet. Keep in mind that the fields do not have to be the same name in Sugar as what is on the .csv file as the import tool will ask where the fields in the spreadsheet need to link in to Sugar.
Also consider which fields you have set to "required." If there is data missing from the spreadsheet the import will not get into Sugar correctly.
Although this will require some time and effort at the beginning it will pay off when it comes time for your team to use Sugar and will prevent them from doing the inevitable data clean up.
For more in-depth information and a guide to performing the import, please go to:
http://support.sugarcrm.com/Knowledge_Base/Getting_Started/Introduction_to_Importing/index.html
Featured
Rankings season is upon us with March Madness right around the corner. It's been another year...

Read More

SugarCRM Inc., the company that helps global organizations build better business relationships, has named Faye Business...

Read More

Forrester defines the customer journey as the series of interactions between a customer and a company...

Read More